Dear Shaded Viewers,
Rx studio presented their first showroom in Paris during the Fashion Week with t'en brands. This studio created by Roxy Navaï and based in Toronto and London, is an international creative consulting and public relations agency. It proposes to show innovative and original brands from different countries all related to music and contemporary culture in the digital age.
AGNES KRUEL, the designer lives in Tokyo and has created old school jeans with affixed patches. Additionally are belts and bags declined in several colours with cartridges dangling, and a place to put your lighter. These pieces have a contemporary American look, inspired by the art of the state.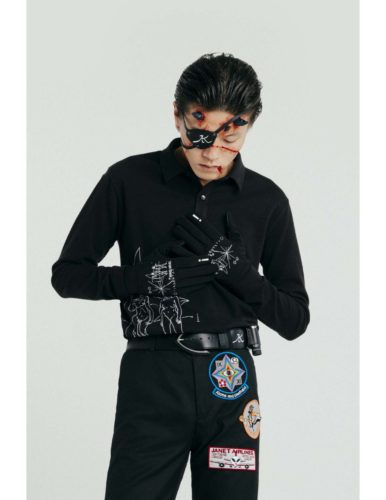 AIKER, is from the Kazakh designer Aiker Shalekenova who presented pieces from his collection "I see you well" which means "I love you" in their country. Jackets with shapes were worked in nude tones, a pair of large red gloves are in the shape of a heart and one dress has printed nudes on it that seem to be questioning the position and freedom of women.
AYAMA is a New York based brand and is reminiscent of the cuts of Courrèges  leather pieces. The silhouettes reinvent classic cuts in colourful tones.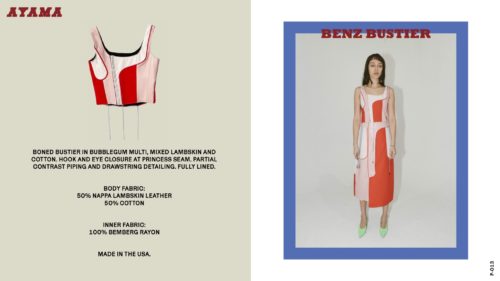 The showroom also featured accessory brands such as CLOCKS+COLOURS, the Canadian-based men's jewellery brand. The jewellery is inspired by the wild, untamed and seductive Canadian landscape and is handcrafted in sterling silver. Pieces included necklaces with large crosses, chains with a compass sign and beautiful signet rings. They are designed "With the quality needed to survive bar fights and uncontrolled skids".
The eyewear brand JOAQUINA is inspired by travel and manufactured in Italy. On one of the brochures of the frames appears the text:   "Don't lose in sea". They come in a case like a boarding pass inside box like a global passport.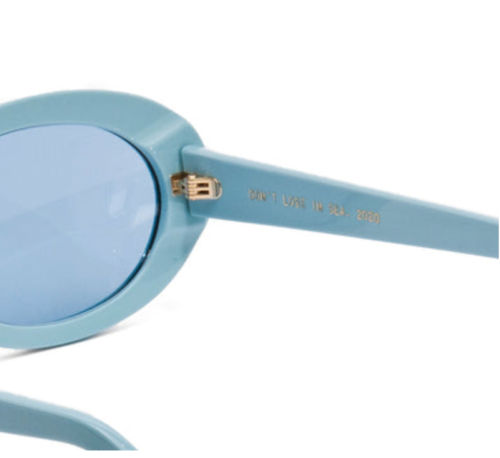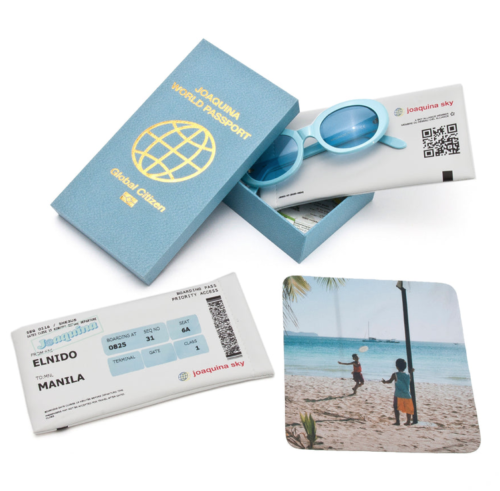 Toronto-based jewellery brand STEFF ELEOFF is an expression of art and beauty. One example is the ring composed of two rings on which two balls are hung. The brand also creates jewellery that wraps around the finger or wrist like dripping paint, as if these jewels were designed for a Kylie Jenner shoot.
All of the story telling brands in the showroom are original,  fun, wearable and innovative. Another example is the jeans of the Toronto-based brand TIQOFF all individually ty dyed. . Moreover the buttons of the pieces go towards the wind. Or TWELVE from New York which offers necklaces with a diamond canine.
VITALY, a Canadian studio that makes jewelry from car parts, worn by Katy Perry among others.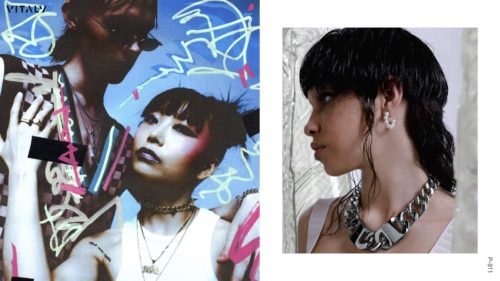 But also CYB3RWENCH proposing jewels in the shape of astrological sign, a ring in which hides another one and a padlock necklace to which we can offer the key necklace that will open it.