Chanel finally made it into the fashion conversation for the first time since the arrival of Virginie Viard. Unfortunately, people are talking for all the wrong reasons: People hate the leggings, the outdated styling, the heaviness of the clothes etc. I haven't found one positive comment about the collection in social media today. Since Virginie Viard became creative director at Chanel, she has tried to 'update' the look of the girls, make it more 'feminine', lighter… So far, such simplification of the looks has only been reflected in a self righteous form of french, boring, ordinary look. In fact, at this last show, I think that if you would remove the double C monogram, you wouldn't even be able to point your finger on who is the designer or brand making these clothes. Finally, Kristen Stewart as the only guest and she looks like she feels uncomfortable, commercial, gimmicky and awkward.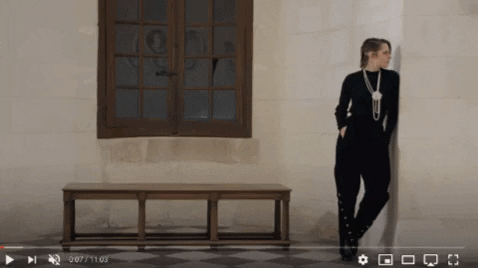 On a positive note,  I think the AirPods cases are fire. If the entire look was worth a designer brand, it would be sweet to watch. Imagine a true, contemporary little black dress with nothing else but the AirPods case as an accessory. It would be even more bad ass within the idea of making  Chanel look lighter.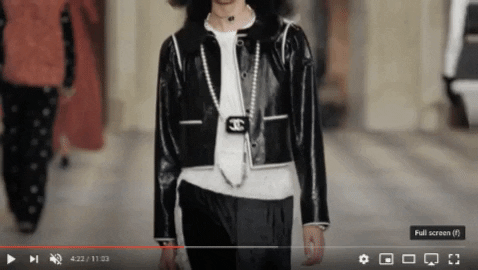 Still very anonymous, I like the final dress. Because it feels more revolutionary for Chanel. Almost honest.