Last week, Parisian collective brand GAMUT presented their new line .G. A very wearable yet sexy version of their entire aesthetics. The collection was launched at MANIFESTE11 in the 11th district of Paris, with a little, intimate and animated event.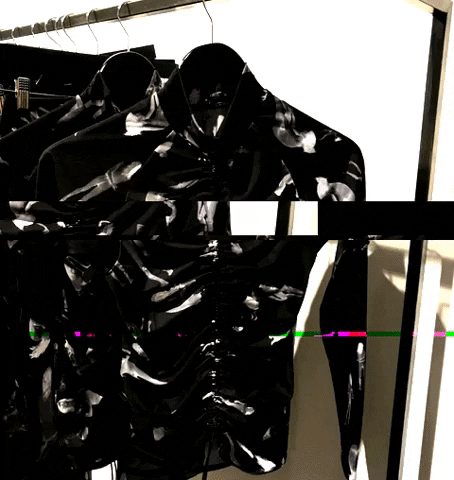 The crowd was very fashionable, mostly middle aged, creative looking people. One could define the scene as a "Parisian-Chic-Version-Of-The-Techno-Berlin-Scene". Music by DJ Ha Kyoon and DJ Front de Crypte  was on point, and the set up of the collection was simple but very well achieved.
The collection is entirely made in knitwear, synthetics loomed after recycled materials. Everything is made in France. All pieces are made on one single iconic print; a black background with nude girls in inverted filters all over the textile. all the pieces are body conscious, made for women and for men. Not to be fooled by the easiness of the pieces, they are actually very fashionable and would very easy add a whole bunch of personality to any look, at the same time they are not too invasive to the wardrobe. You can imagine very easy ways of matching them.
The highlight of the night was their video presentation for the Spring Summer 2021, which they projected for the audience. It was some sort of surrealistic, narcissist character wearing "Is She Hungry" make up style in clothes that could seem almost institutional if you look from far. Watch bellow.
GIF PHOTOGRAPHIES:
RYOMA DEIS
LINKS:
https://www.collectifgamut.com