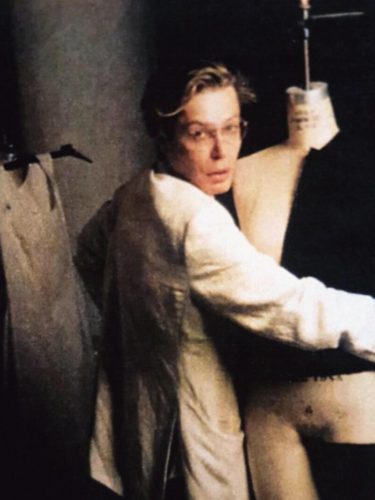 His name is unknown to the general public, He invented a new textile almost 40 years ago. He mixed Lycra with other textiles (linen, wool, satin, muslin), he invented this notion of elasticity and comfort, basic and unavoidable even today.
The following winter, he created his brand in 1983, which made headlines with silhouettes without zippers, buttons, almost seamless and also a combination that would become his signature. The idea was so innovative for the time that it set back suppliers and investors. French factories refuse to equip themselves with machines in order to develop this fabric so technical so it closes in 1990.
Marc Audibet is not only a couturier, he is a visionary, a couturier, an industrial designer who worked for the United States, Italy or the Japon.Il started at Ungaro, as an assistant. Then at Cerruti, he created the image of the careerist woman by dressing her in men's clothes, and ready-to-wear at Basile, then at Madame Grès. Five years later, Hermès employed him to design its next fourteen women's collections. Then it is at Prada, Trussardi, Ferragamo, Vionnet, and since 2016 at Connolly England that he creates tirelessly because he loves sustainability.
He is modest because he claims nothing and yet all brands and couturiers use his idea, his invention.
I would like to have a machine washable and portable white trouser suit without ironing, so is there a new fashion without new responsible and recyclable textile.
Professeur d'Histoire et Sociologie de la Mode Experte en mode du XX siècle Fnepsa CEDEA