Anna Sui has been long known for her ludic, young girl, whimsical aesthetic. The Spring Summer 2021 collection seems like an appropriate update to the core idea of the brand.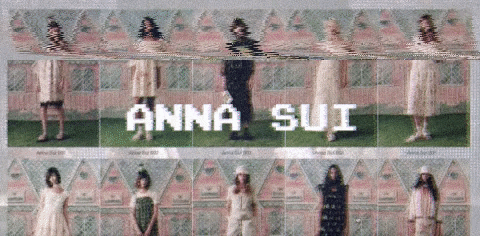 I have been seeing Anna Sui's name for a decade now in every New York Fashion Week. I have always been attracted to their visuals, in a more or less superficial manner, but I have never gone deeply in trying to know more about the brand. So this season will brake that spell. Here are some fun things I quickly learned about Anna Sui and some of my favorite looks from her Spring Summer 2021 collection:
Purple is an importan color for the Anna Sui brand. (An little whim we share)
She thinks she is a shy person.
She is American, from Detroit.
She studied at Parsons.
She also thinks she is a show-off.
She was classmates with Steven Meisel.
She actually has a pretty cool style herself!
She started her own brand with her $300 savings after being fired by the NewYorkTimes.
Grunge was the wave she surfed in the 90's.
The bottle design of her perfumes, specially Dolly Girl by Anna Sui, are brilliant.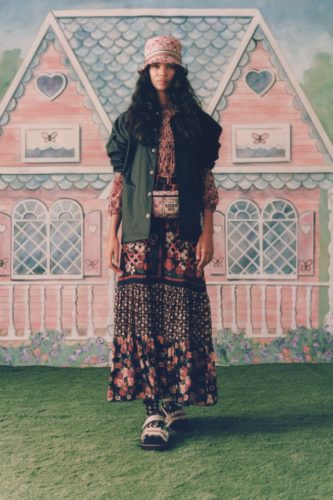 GIF SCREEN SHOT:
http://viewfashionbook.com/
LINKS: