Première Vision is one of the most important trade shows in the world, for the sourcing of a wide range on fashion needs, going from materials and manufacturing, to supply chain providers. The focus of the trade show is definitely for brands that go from the premium market to designer collections and haute couture. The show happens two times a year in Paris-Villepinte and a smaller version in New York.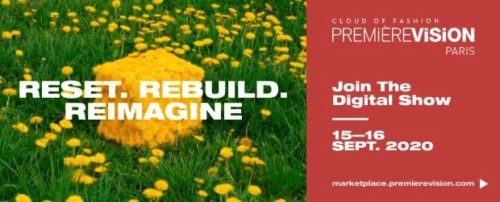 This season, aimed for the Autumn Winter 2021 collections, was held entirely online, following the French government instructions that forbid any events for more than 5,000 people. It is strange to imagine a trade show based mostly on the visual and tactile experience of materials to be held online. But Prèmiere Vision happens to almost be getting ready for it since years ago. The trade show had implemented a virtual platform called "Marketplace" since back in 2018 which allows users to make appointments and filter providers. Now you can even see their offerings from this platform. Which was rapidly and fully developed for their virtual edition. 
Another update is the fact that the talks and seminars are also held online, and the recordings stay for long on the website, which I personally consider to be a plus, because even if the trade show would have happened physically, with meetings and walking the show alone, which is immense, you can't always afford taking one hour of the day to go to a talk. So it's great that you can squeeze their presentations any time of the day. I specially found their trend forecast of the season really straight forward and full of inspiration.
I wanted to get the insight about the digital edition from someone who currently does sourcing from Prèmiere Vision. So I got in touch with the Lucid twins, who design their own brand Lucid FC. Which is an amazing and exciting take on Fashion Designer Street Wear. Here is our little interview: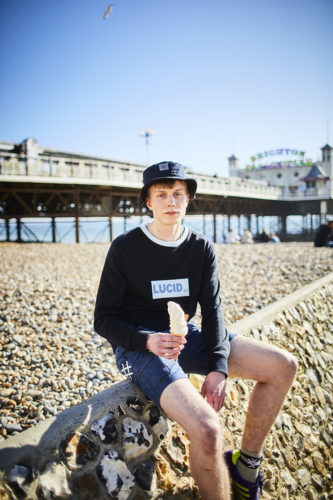 Ivo: How often do you attend Premiere Vision and where do you do the trade show, Paris, NY? 
Lucid twins: Première Visions has always been the show that the Lucid twins attend for collection development, at the show is where we will source through a premiere selection of textile and haberdashery. We have visited both Première Visions in Paris and Première Visions in NYC, we enjoy attending this specific show because we take deep thought in textile forecasting. Premiere Visions is always highlighting the best and trendy objects.
I: Where you part of this AW21 edition, which took place exclusevely online? 
LT: No, the Lucid twins did not attend this show. But we enjoy visiting their website thru the year.
I: What is your feeling about the idea of online trade shows? Are they as effective?
LT:Virtual showcases are fine, yes. Online shows could allow for smooth bookings and communications to companies within Première Vision. With the ongoing pandemic, especially in America, we will not be able to see how fabrics drape or the quality of a footwear supplier, we will not even be able to have a coffee with our clients, these being a downside.
I:How do you approach sourcing for your own brand in times of pandemic?
LT: The Lucid twins maintain relationships with mills and clients met at Première Visions. We continue to work alongside those supplies in these times.
I'm personally very curious about the dynamic and futures trade shows, will they have to evolve into a new type of service? Or will we just go back to normal when the pandemic calms down?
LINKS:
https://www.instagram.com/lucidfc/?igshid=vqsw50blkyur
https://marketplace.premierevision.com/en/digital_show?utm_source=RPA02P00D05&utm_medium=email&utm_campaign=rpa02&utm_content=cta02