Dear Diane, Dear Shaded Viewers,
I have been wanted to post about KYOTOGRAPHIE for past 2 years since I have joined the organization team – it is the first time after 2 years to find the time during the festival to let everybody know about KYOTOGRAPHIE!
When KYOTOGRAPHIE started in 2103, it was just before I moved to Paris. I went to see the first edition and was really amazed by how they put the festival together in such a short time in such a scale. I have reported on this blog – a part of it back then. As I have been friends with co-founders of KYOTOGRAPHIE – Lucille Reyboz and Yusuke Nakanishi for a while, somehow I wanted to work with them on this project. When I moved back to Japan in 2015, we met again and started to collaborate from the 4th edition in 2016.
KYOTOGRAPHIE is one of the few international photography festivals in Japan. This year's theme is "UP" and the official program features 15 photographers from all over the world. When you visit KYOTOGRAPHIE, you can discover not only the work of great photographers but also unknown/private venues in Kyoto in harmony with each photographer.
This year's photographers are:
#1 Lauren Greenfield "GENERATION WEALTH" @ Kyoto Shimbun B1 Former Printing Plant
#2 Tomomi Morita "Sanrizuka – Then and Now – " @ Horikawa Oike Gallery 1F
#3 Tadashi Ono "COASTAL MOTIFS" @ Horikawa Oike Gallery 2F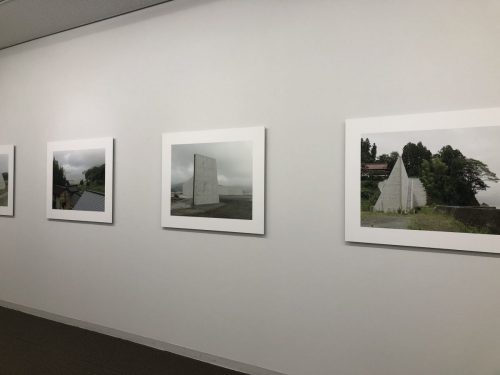 #4 Frank Horvat "Un moment d'une femme" @ SHIMADAI GALLERY KYOTO
#5 Claude Dityvon "May 1968, Reality dreamed" @ NTT WEST Sanjo Collaboration Plaza
#6 Jean-Paul Goude "So Far So Goude" @ The Museum of Kyoto Annex
#7 Masahisa Fukase "PLAY" @ Kondaya Genbei Chikuin-no-Ma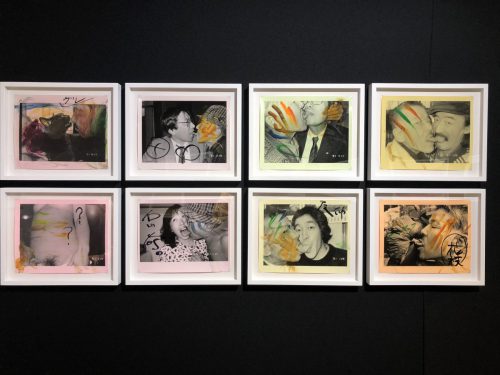 #8 Romuald Hazoumè "On the Road to Porto-Novo" @ Kondaya Genbei Kurogura
#9 Stephan Shames "Power to the People" @ Fujii Daimaru Black Strage
#10 Liu Bolin "Liu Bolin x Ruinart" @ y gion
#11 Izumi Miyazaki "UP to ME" @ ASPHODEL
#12 Yukio Nakagawa "Flower at Their Fate" @ Ryosoku-in, Kenninji Temple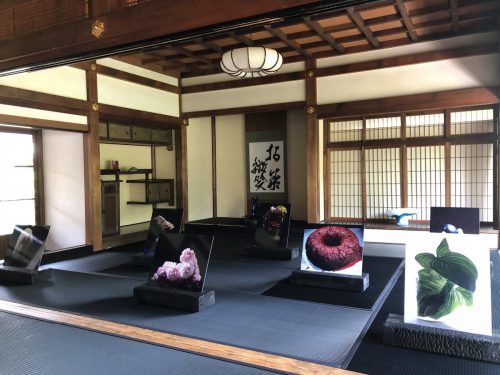 #13 Gideon Mendel "Drowning World" @ Sazanga-Kyu, Former Icehouse
#14 Alberto Garcia-Alix "IRREDUCTIBLES" Sazanga-Kyu, Former Ice Factory
#15 K-NARF "THE HATARAKIMONO PROJECT", An extra-ordinary TAPE-O-GRAPHIC archive @ Kyoto City Central Wholesale Market Building No. 10&11 south wall, etc.
Each exhibition has its own charm and if you have time I want you to discover all the exhibitions however as there are only 8 days left and your stay in Kyoto might be very much limited – in that case, please do not miss #1 & #6 & #7 and our new venue Tambaguchi #13 & #14 & #15 !!!
KYOTOGRAPHIE  UP until Sunday 13th May.
If you are happen to be in Kyoto please do not miss!
https://www.kyotographie.jp/?lang=en
Later,
Akiko.