What's interesting in the work of David Ancelin is that it expands from prints to sculptures, freely navigating on subjects linked to our society, history, leisure and consumerism, it is also surfing with a sense of design, humor and equilibrium that has to offer a variety of unique and intriguing pieces.
Along with a current presence at "Drawing Now" in Paris, where David Ancelin exhibits limited editions of prints on silk scarfs with Backslash Gallery, it's an opportunity to sneak a peak at a larger selection of his work at La Confidentielle, a parallel fair in Le Marais.
Once used to guide cows for plowing, here the caps have replaced the animals heads under the yoke, you can also see among other pieces a swimming pool mosaic silk scarf tied on a chic boat handrail… An antique amphora with diving-palm evoking the abysses of wine and the deep sea, a fiberglass bathtub chair printed with Vogue cigarette tracks… With various layers of understandings, the works are often titillating a sense of apprehension, adaptation or triggering memories, it is walking on a thread with a balance from the poetic to the absurd and the pieces are always very well completed.
Paris March 2018, Géraldine Postel.
Exhibition view

Miracle Workers 2017 – yoke, caps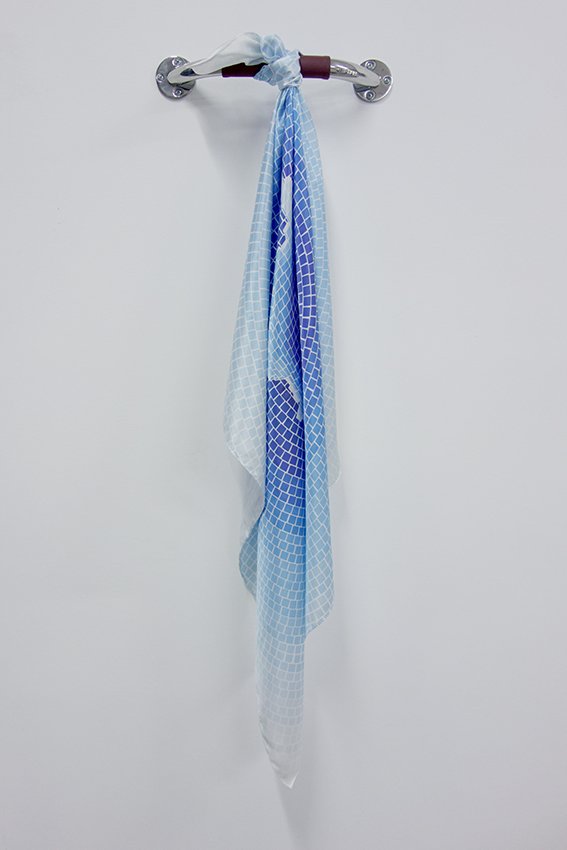 Deep Blue 2018 – sublimation print on silk, handrail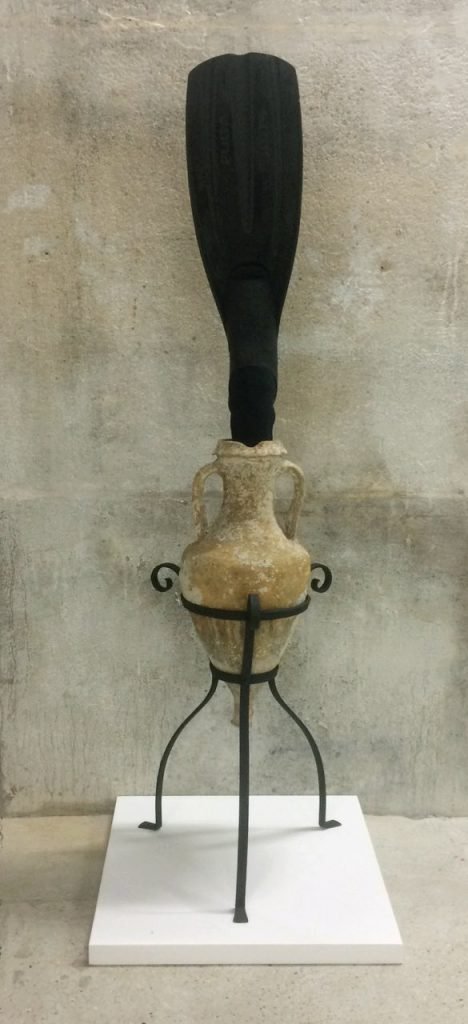 Summer Wine 2017 – amphora, diving palm, neoprene, steel, wood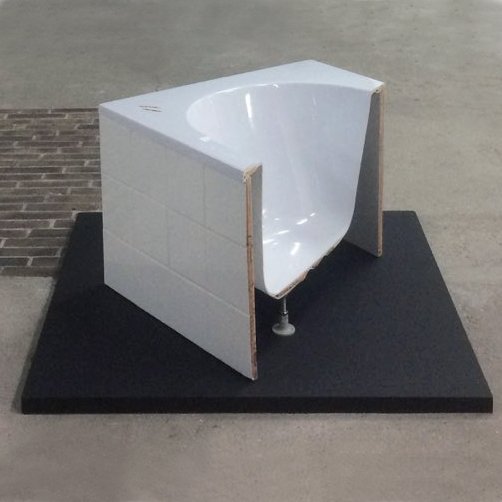 Vogue (Menthol) 2015 – resin, fiberglass, acrylic, tiles, joint, cigarette burns
Electric City (Ultramarine blue) 2018 – acrylic on canvas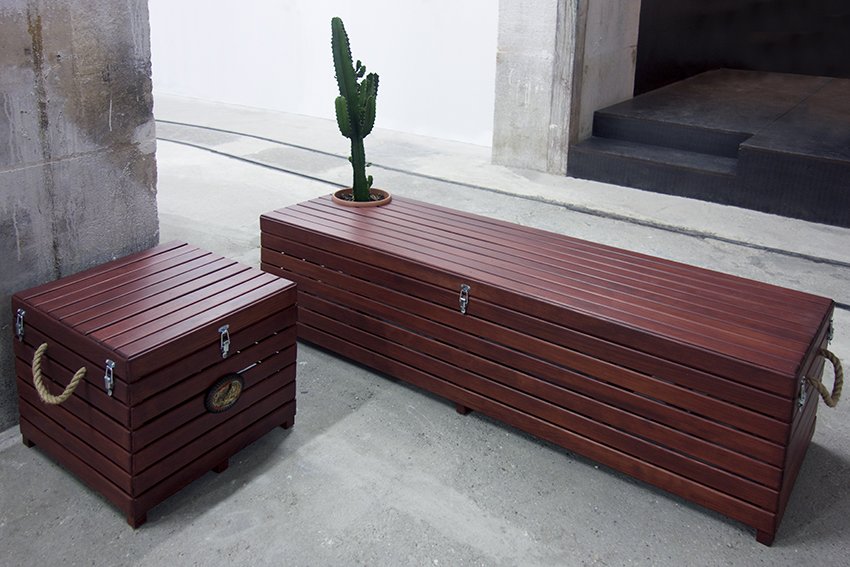 Waiting Sun 2017-2018 – mixed medias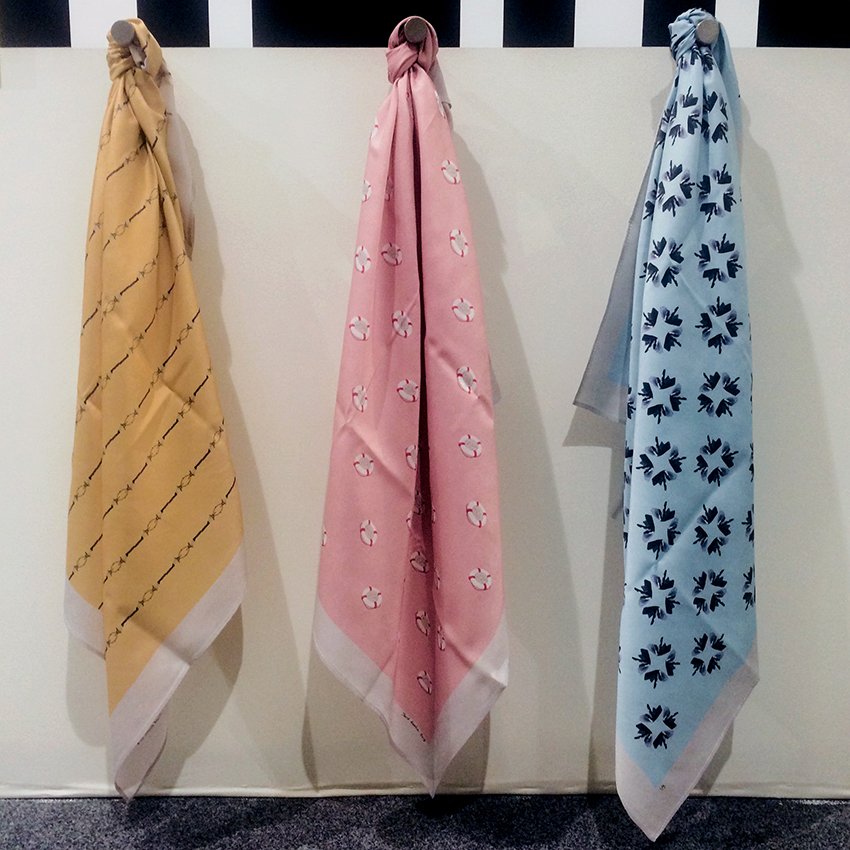 A selection of prints on silk on view at Drawing Now , Carreau du Temple with Backslash Gallery
 La Confidentielle, until 25 March  , La Station Gallery 13 rue du Pont aux Choux 75003 Paris 
More infos on David Ancelin : http://davidancelin.free.fr/