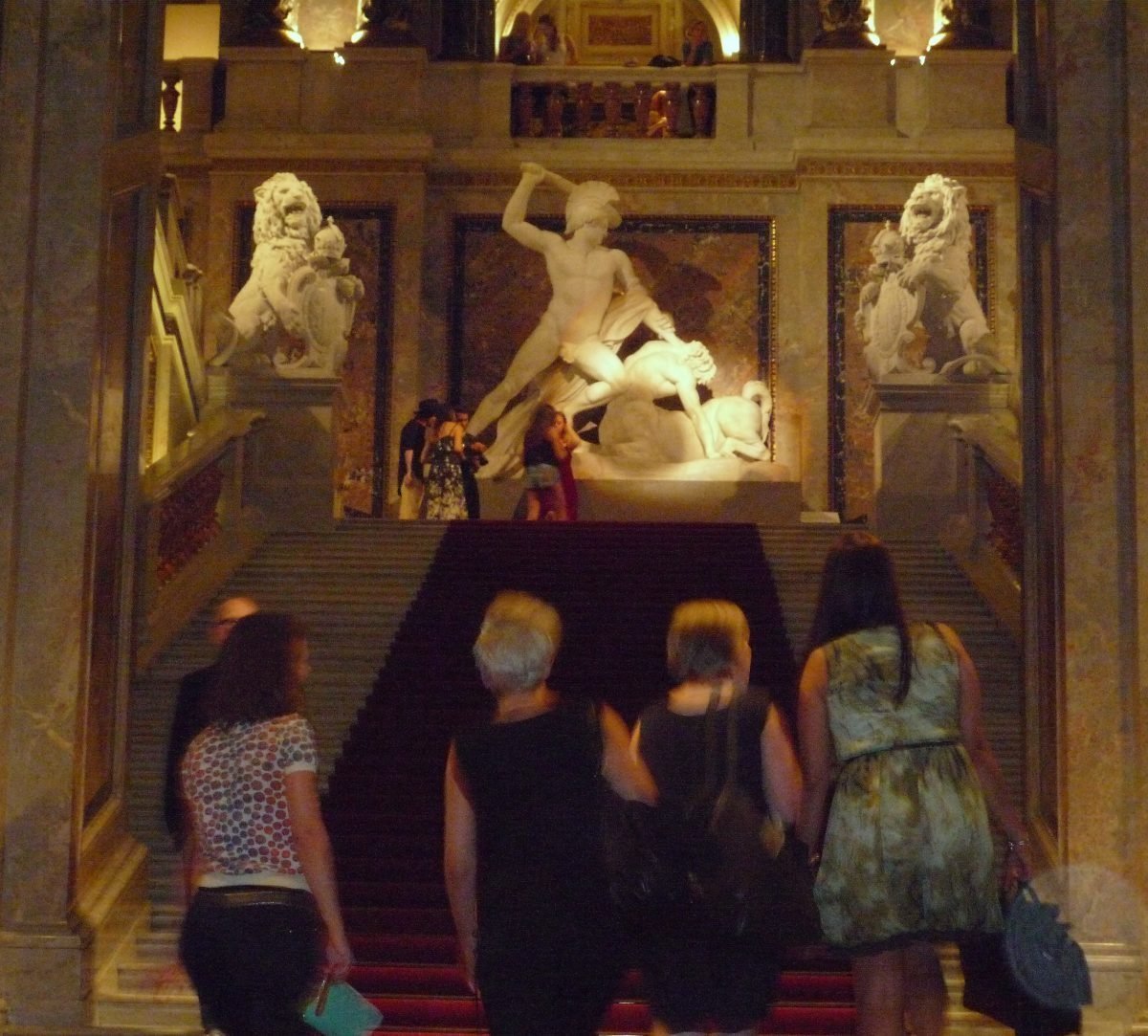 Dear Shaded Viewers,
It's recently come to my attention that my idea of a fashion-week party doesn't involve a crush of soused celebrants gyrating to an earsplitting selection of Beyoncé remixes. (Of course, this was not always so. I seem to recall a rather dissipated Fashion Rio celebration of my 31st birthday in 2010—a disco-dusted tornado of bisexual Brazilians, adrenaline-fueled samba-techno and Godfrey Deeny, at a club called Zero Zero.)
As we march stoically toward our golden years, I've come to favor the sedate atmosphere of a good museum party, where guests are invited to wander after hours through quiet, tourist-free galleries and take in some of of the world's most well-known masterpieces. (Give me Tiziano Vecelli, and keep your Taylor Swift.)
In recent seasons, I was lucky enough to attend not one, but two such soirees at the Galleria Borghese in Rome—one on the occasion of a dinner party for Jean Paul Gaultier (where I met the divine Amanda Lear), and another for the opening of the triumphant "Couture/Sculpture: Azzedine Alaïa in the History of Fashion" exhibition.
And then, recently, I attended this post-catwalk party at the hallowed Kunsthistoriche Museum in Vienna, during MQ Vienna Fashion Week. Sure, there were DJ sets and cocktails in the main hall, but the museum's sprawling sanctums, where one could commune with awe-inspiring paintings away from the disco beats, were mere steps away.
The party's hosts had thoughtfully organized fashion-themed tours (regrettably in German) in which sartorial and sexual aspects of the paintings were analyzed and discussed.
Photo: Paulo Mariotti
Love,
Glenn Belverio