The Century of Lights brought us from France quite a few inventions with new technologies to revolutionize our lives, while the 20th Century installed comfort of living items that emerged from its preceding. Petit Bateau celebrates its 100 years of a simple and essential idea of wearing underwear!  This peculiar and fun story is claimed from the Valton family, hosier in the City of Troyes, whom, in June of 1918, deposited the license for a comfortable and protective cotton piece:  the culottes.
At the end of First World War and liberation, its concept and the brand name initially came from a popular children song, "Maman les P'tits Bateaux qui vont sur l'eau ont-ils des jambes?" that Etienne Valton's wife was singing to the children as translated:  Mum the boats that are on sea do they have legs?  
From the leggings commonly worn until 1918 as underwear, Etienne Valton had the brilliant idea to get the Summer started while cutting the legs of the long johns to make it a comfortable under piece.
Since, Petit Bateau has evolved and developed internationally with a broader market on children, adolescents, adults lines but remains the crib and a leader for ageless cotton playful underwear!
Who would have known that from a popular song, the French, invented underwear? While its poetry still radiates in modern living, enjoy a few pics of its evolution in communication and advertising.
Paris February 7th 2018
Géraldine Postel
Photo:  Quentin Bertoux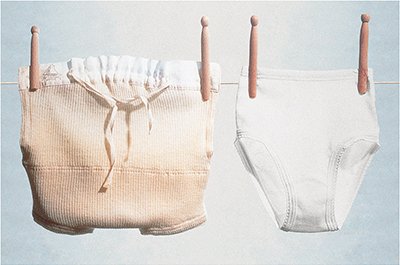 "L'Originelle" the first Culotte 1918 and "La Culte" of today
Carte postale publicitaire, 1945 © Tous droits réservés
Advertising 1963, drawing Hervé Morvan
Publicity, 1973, agence De Plas © Tous droits réservés
Collection Printemps  / Été 2018 © David Luraschi –  Right Advertising, Printemps / Été 2014, agence BETC © Magnus Unnar
Wataru Tominaga x Petit Bateau, 2017 © Osma Harvilahti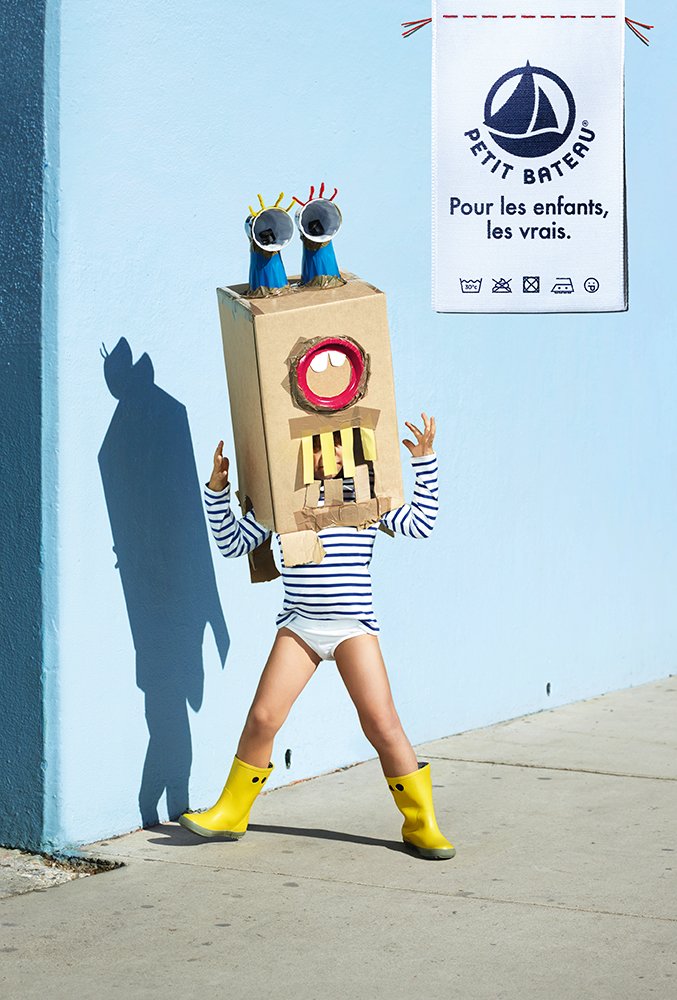 Publicité, Printemps / Été 2016, agence BETC © René & Radka