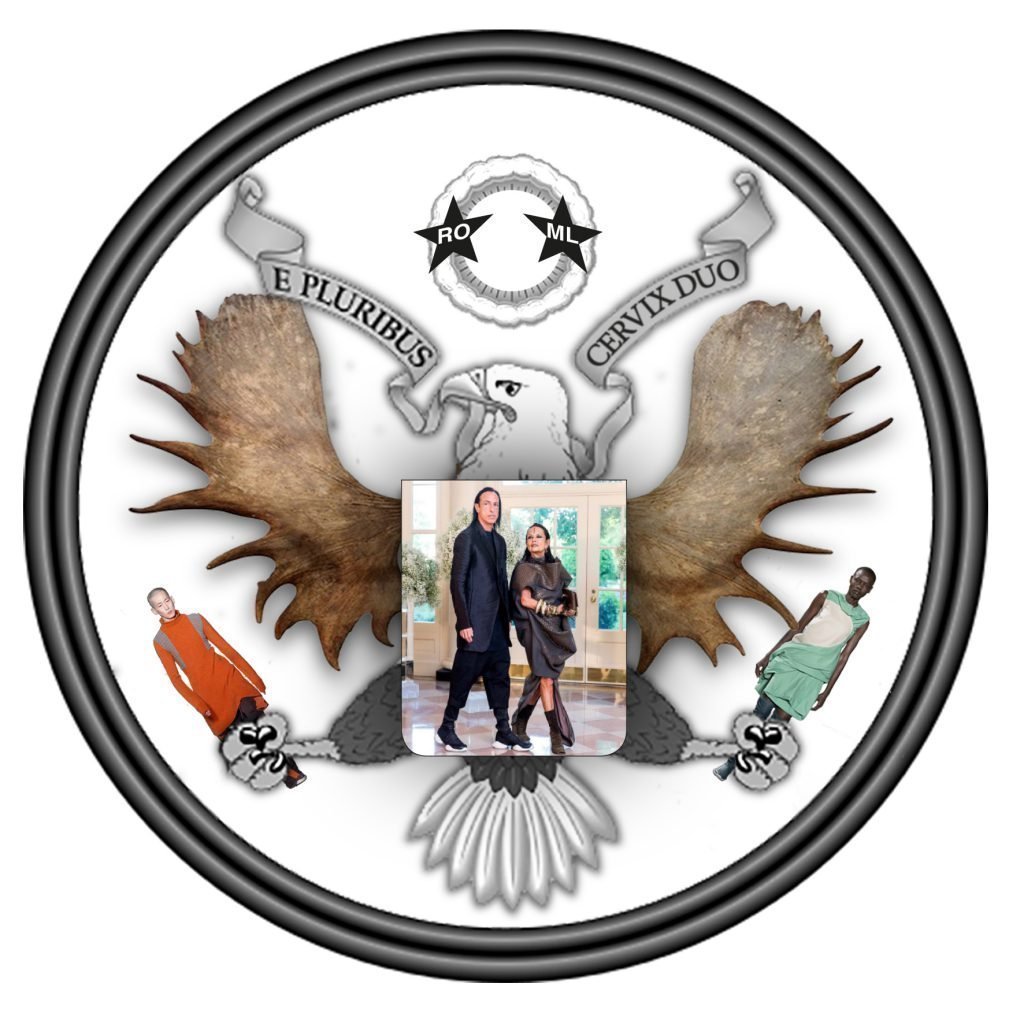 Dear Shaded Viewers & Diane,
NYC is counting down for fashion week and part of the current political campaign is futurising – isn't it? I hope the new president will help contemporary designers to finally climb and be recognized, and not become a huge brand as their market is mostly represented. No candidate has mentioned yet how fertile and promising the American ground for fashion is looking in the coming four years. How are those mono-thinker fashionistas supposed to make suitable choices without this information? We will help them out!
The S/S17 men's collections shown early last July during the democratic and republican gender media battles went rather unnoticed – how 'Trumphant' (from triumph). I would have expected a high emphasis on tailoring when addressing Mr.Rump* (at least a simple white cotton 'T' with the Trump Tower Las Vegas in gold print –my favorite). Certainly not those looks from Tommy Hilfiger, they fully represent that revolting mindless-taste of Mr.Rump. I am totally sure it is what he would wear when ordering drinks from the sofa at his opulent Manhattan penthouse.  On a positive note I remember eye-catching looks from Devon Halfnight, LeFlufy, Siki Im, Robert Geller, Simon Miller, Linder, Tim Coppens and N.Hoolywood (last two imported).
Something absolutely 'Hilaryous' (from hilarious) could save the September women's calendar. I hope there are not too many reverential bows to the static past of American fashion. Instead, use and abuse garments to bring that utopian liberalism closer and support the country's first female potential president – revolutionize women! That's what fashion is about! Melancholy has always trimmed American clothes, but if Jackie Kennedy's immortal bright pink Chanel suit were to be Clinton's reference we will not move towards an innovative future.
As another example, the Japanese brand Visvim managed to bring the old Americana back in menswear last June during its Florence S/S17 presentation at Pitti Uomo (by revamping their heritage classics). It was just the dapper eye of an Asian designer adoring a timeless and respected image – though one that belongs to old photographs or dusty books from a past that is hardly desired. Those decades that Americans seem always proud to mention (20's-50's) have totally expired from an aesthetic point of view. Honestly, it is 'now or never' for America to archive it all in the remote tenses, we urgently need the future's constructors on the runway. No more.
Historically, American style was most successful when it exported its best contemporary designer into Europe – Rick Owens. Nothing represents the U.S better than Owens' work, the hole between what is America's style and what is its taste (Owens ornaments his fashion realm with native wonders such as moose antlers, ox bone, marble and alabaster worldwide).  It never surprised me he emigrated, thus missing the national understanding. America should be proud of talents like him and his partner Michele Lamy, as they are the only Americans who are globally successfully without being a commercial part of American capitalism. While back in his homeland he was invited for a short dinner at the White House including 'Chitchats and Caramel Almond Mille Feuille', so far, the year's highlight.
The times when American designers were discretely 'peeping' on their European colleagues are gone, transatlantic transactions are now exposed under full brutalism. Yours truly Diane operates from Paris, Raf Simons is now at Calvin Klein, while Alexander Fury is now T Magazine's chief fashion correspondent at T: The New York Times Style Magazine. What really is American fashion? I hope the answer is not fast fashion's MK (very similar to McDonald's) with a store around every corner wherever you are in the world.
My unanswered question is will Ms. Hillary Clinton go for Proenza Schouler instead of Polo Ralph Lauren for the Inaugural Ball 2017? Proenza Schouler will give her the fluidity Fashion needs to finally Bless America!
Best,
MHM.
FASHION SEAL OF U.S. ARTWORK: Ulises Chamorro for PROXI.ME.
(The bald eagle with its wings outstretched hold two looks from Rick Owens A/W16 runway show. From the eagle's perspective, it holds a women's look in its left talon, and a men's one in its right talon)
(*)Mr.Rump is not an Erratum, refers intentionally to Mr.Trump as in the external morphology of an animal.