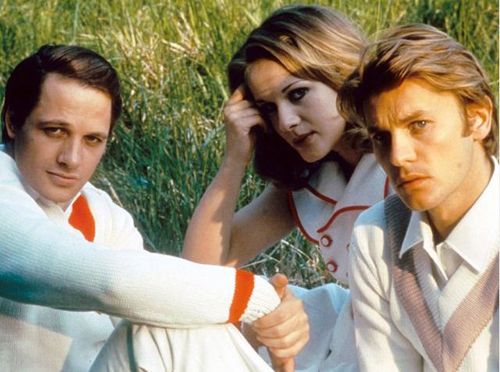 Il giardino dei Finzi-Contini, Vittorio De Sica, 1970
Dear Shaded Viewers and Diane,
Alexis Mabille show took place today in the fairy, surreal location of Les Serres D'Auteuil, gleaming with charm in the afternoon haze of this oddly stretched summer. And no setting could have been more appropriate to match the main inspiration of the collection, Vittorio De Sica's masterpiece, The Garden of the Finzi-Continis. The flowers were there, printed, sewn, featured in hairstyles and jewels. As well there was the tennis mood, in the white collars and cuffs and contrasting bindings. There were belts, and knots, and fringes. This too was a coming of age story: Alexis follows as his fresh, cheeky girl grows up into a confident, powerful woman, at ease with trousers as much as with bold colors. She follows her instinct and temper and she can walk towards her future with no fear because this time, it will be bright. This is how Alexis Mabille rewrites the end, and one can't help but love it.
Dita Von Teese and Louis Marie de Castelbajac, enjoying the show.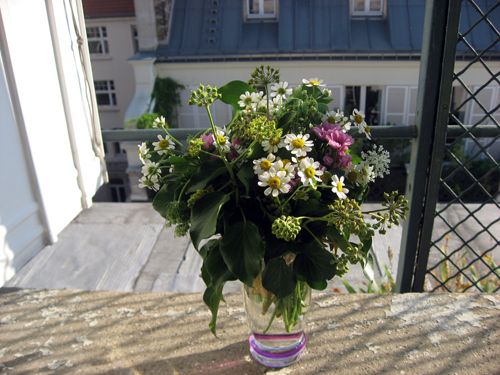 A nosegay was given to each guest. Here it is, on my windowsill.
Later,
Silvia