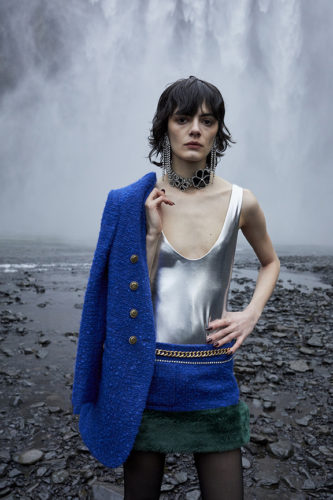 Dear Shaded Viewers
A few images from the winter collection of Saint Laurent.
"Serious matters push you to take other things less seriously, finding the balance while staying on the edge is a sophisticated aptitude." Anthony Vaccarello
Glitzy imperfections taken from the classic wardrobe of nineties cult-musician Peaches, blur the line between cheesy and luxurious.
You can watch the video on the Saint Laurent site.
Credits : Video @ncanguilhem Soundtrack @sebastian_edbgr " Sarajevo"(Richter) © Beepop Music represented by Concord Music Publishing France Taken from the Max Richter album "Memoryhouse" (P) 2002 BBC #YSL #SaintLaurent #YvesSaintLaurent #NathalieCanguilhem @anthonyvaccarello
Later,
Diane