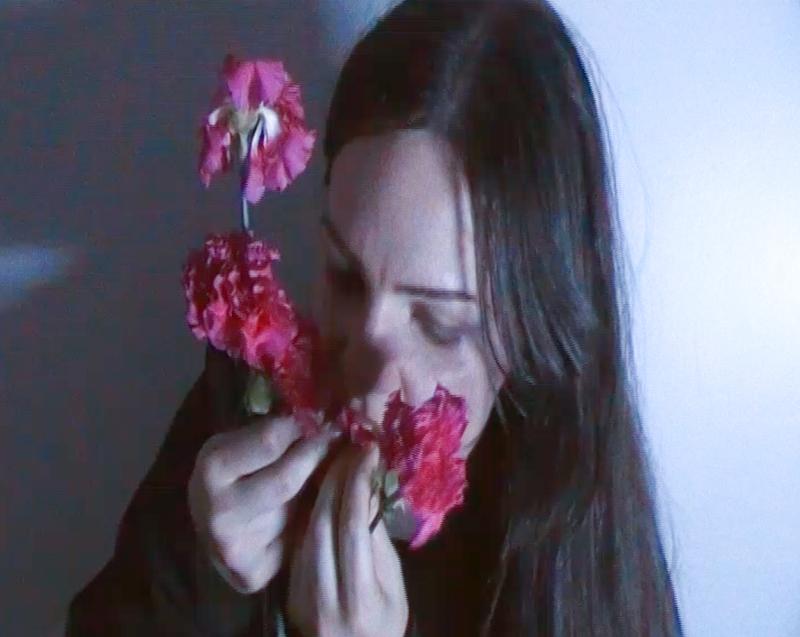 One of the most popular styles of photography today we see in fashion ad campaigns, by influencers on Instagram, in music videos and high art photography is this lo-fi grainy style. It brings us back to the Y2K era of the internet. It's nostalgia.
"It's a memory-based vintage style," said Laura Brunisholz, who works in this style. "It's not a fetish of the aesthetic, it's not post-internet but it's taking visual cues from that."
She says: "I work in a DIY (do it yourself) way, it can be my phone, old cameras, old DV cams or any way I work. I use specific camera grains for different musicians I shoot. I have even used flip phone cameras."
She loves the simplicity of old technology. "These cameras make everything so simple, and simple cameras are not intimidating, it makes it playful and friendly," she said.
"There is a nostalgia for the early days of internet, so I'm playing with low quality images. I'm not into high quality sharp studio photography. I like playing with rough cuts, theorizing the poor-quality image."
Check out some of Laura's work below, check out her website and follow her on Instagram @laurabrunisholz
About Laura Brunisholz
Laura Brunisholz (born 1996) is a music photographer and music video director based in New York City. She is primarily known for shooting artists who are big in the experimental music scene.
She was born and raised in Paris, France, where she studied psychology, before moving to Brussels to attend the experimental and interdisciplinary art school ERG (école de recherche graphique). While in Brussels, she developed her practice of photography and video art, self-publishing zines and showing her work in exhibitions (such as (RIGHT IN) THE FEELS, an exhibition featuring over 50 international artists, and X…), and built strong ties to an international community of creatives.
Laura's interest in music and the people who made it led her to photograph musicians. She is known for taking intimate portraits of artists. Her conceptual photographs blend the aesthetic of social media or amateur pictures, in a high-art meets home video style. All of this is infused with her love for Americana and Y2K culture.
Today, she is a widely recognized music photographer, shooting famous and up and coming musicians in New York. She has shot musicians like London-based artist Manuka Honey, South African-born and New York-based musician Dasychira, Rogergoon, Axine M, and has directed and edited music videos for musical acts like Dviance and Latin Grammy Award winning artist, La Favi.
Previously, she worked for radio stations like Kiosk in Brussels. She is currently a producer, editor, livestream director and photographer at The Lot in New York City.
Her photos have been published in Tank TV, AVYSS Magazine. Not So Difficult magazine and AQNB, among others.
Upcoming: She is directing a music video for Latin Grammy Award winning musician La Favi and DJ Danger Dav, which will be released this fall.