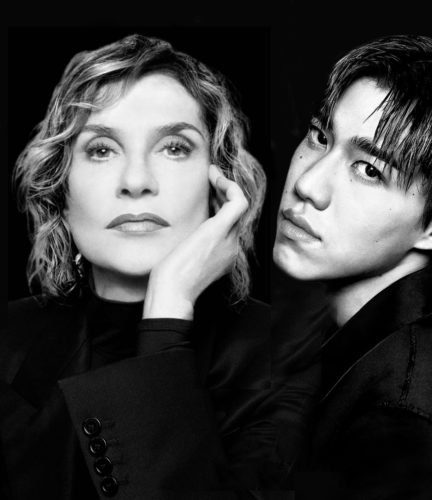 Dear Shaded Viewers,
In an unprecedented move, the fashion powerhouse, Balenciaga, has named two captivating icons – Isabelle Huppert and PP Krit Amnuaydechkorn – as brand ambassadors, bringing us the news on this last day of July 2023. These two individuals, with their artistic prowess and life philosophy, encapsulate the very essence of the brand.
Isabelle Huppert, a paragon of her profession and a jewel in France's crown, boasts an illustrious career spanning over 130 film and television appearances. She commands the spotlight as the actress holding an unrivalled record for the most entries in Cannes Film Festival's official competition. From stage to screen, Huppert's repertoire not only includes countless performances but also a collection of over 100 prestigious awards, punctuated by 11 wins.
This French luminary's global recognition extends beyond her unquestionable talent, reaching into the realms of her intellectual charm and her unrivalled flair for fashion. Speaking on her Balenciaga ambassadorship, she eloquently stated, "Balenciaga weaves a tale of unyielding devotion to the craft, akin to a love letter to artistry." Forever a believer in fashion as an art form, Huppert is "elated to be a character in this narrative." Her relationship with Balenciaga first blossomed in the summer of 2021, and since then, she has graced numerous campaigns and strutted down several runways, even masterfully improvising comedic scenes for the Winter '23 campaign.
On the other hand, PP Krit Amnuaydechkorn, from Thailand, has solidified his position as an international sensation through his roles in hit TV dramas and his infectious, spirit-lifting pop music. His numerous accolades, including the coveted Asian Star Prize from the Seoul International Drama Awards, highlight his prowess in acting and music. A regular face at Balenciaga's recent ready-to-wear and Couture showcases, he eagerly anticipates future collaborations with the House.
Commenting on his new ambassador role, PP Krit exuded a palpable excitement: "Balenciaga has captured my attention for its creativity and ethical vision. As an artist, Balenciaga's creations allow me to express my authentic self and individuality to the world. During the proudest moments of my career, Balenciaga has been my chosen companion. I'm honoured and thrilled to pursue this exciting journey as a Balenciaga ambassador."
Later,
Diane