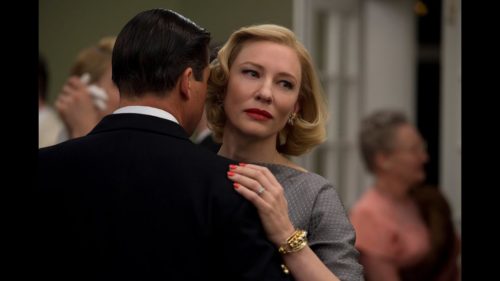 Carol, "Todd Haynes", 2015 © Number 9 Films Ltd, Photo © Wilson Webb
Dear Shaded Viewers,
Once upon a time on a press trip to New York with Persol I had the great pleasure to meet Todd Haynes,  a director who's work I've followed since Poison.
Todd Haynes was born in California in 1961 and is now part of a group of independent American filmmakers who were raised in the midst of the counterculture movement. Along with Kelly Reichardt and Gus Van Sant, he is recognized as a significant contributor to the independent film industry.
Although Todd Haynes likes to joke that he was introduced to film through Mary Poppins, his body of work challenges America's founding myths. He started making films at the age of 17, with his short film The Suicide, which intentionally had a provocative title. In his second feature film, Safe (1995), he directed Julianna Moore for the first time, and he continued to question artistic, sexual, and social norms throughout his career, often surpassing them.
In his work, Haynes is fascinated with the power of film as an art of artifice. He explores the lives of iconic figures such as Arthur Rimbaud, Jean Genet, Bob Dylan, and the Velvet Underground, as well as genres like glam rock and melodrama. His films question how we understand identity and challenge conventional ideas of it.
Haynes' film Carol (2015), starring Cate Blanchett and Rooney Mara, won the Queer Palm at the Cannes festival. He has directed sixteen films and is currently preparing to shoot a new feature, May December, with Julianne Moore, Natalie Portman, and Charles Melton.
Centre Pompidou Cinemas has invited Haynes as a special guest to present his complete oeuvre, including the mini-series Mildred Pierce, which he made for HBO with Kate Winslet. He has also created an original short film for the Où en êtes-vous? (What Stage Are You At?) collection. Additionally, De l'incidence has published a volume in French that includes an essay on his oeuvre, original work documents, and a vast interview.
https://www.centrepompidou.fr/en/program/calendar/event/pE2bV6f
His new film, May December (2023), starring Julianne Moore, Natalie Portman and Charles Melton, selected in competition at the Cannes Film Festival, will be screened in a special preview at the close of the retrospective.
Later,
Diane