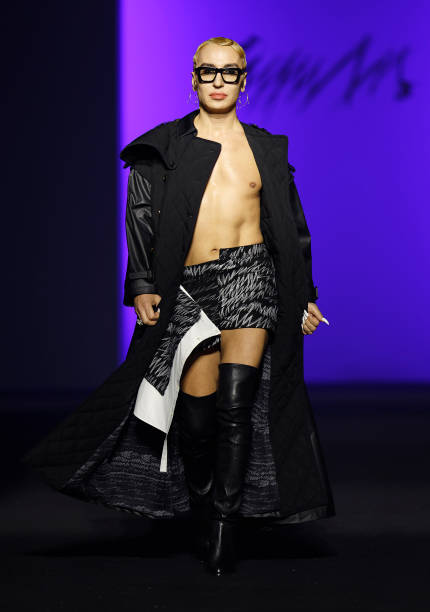 So, Seoul Fashion Week is underway, and there is buzz around Seoul being the next big fashion capital. The runway shows are being held in this space-age like silver orb called the DDP, or the Dongdaemun Design Plaza, a Zaha Hadid-designed silver landmark that has become the heart of the city's fashion mecca.
The show that closed the first day of Seoul Fashion Week was the MMAM runway show, which genderless model Elton Ilirjani closed, wearing a long, black coat that doubly functions as a raincoat and dress. 
"This brand is all ages and genders, and had a special place for genderless modeling, which was so touching," Elton said.
Stay tuned for more shows at Seoul Fashion Week.