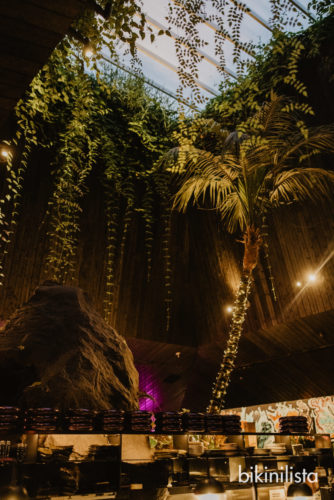 Bikinilista is a Milan-based luxury swimwear line which recently held a runway show of their latest pieces at Miami Swim Week. As part of their showcase, the held a private dinner at Chotto Matte, here are the photos from the memorable evening in Miami, taken by Florian Feg.
About the brand: Since Bikinlista was founded in 2021, it has quickly become a game-changer for women's swimwear. Available in 90 countries offering over 100 different swimwear styles, the brand is synonymous with luxury and elegance.

According to the co-founders Soheil Hosseini and Faisal Wahid: "We feel the proudest when we bring a 'wow' factor to women trying on Bikinilista swimwear for the first time, and looking in the mirror, and feeling great about themselves."

They add: "Luxury, after all, is found in the meticulous details, precision-cut styles, curated fabrics, and the creative genius of our in-house designers to decipher the trend spot on, eventually to bring to the discerning woman of today, an embodiment of craftsmanship never seen before." Follow them on Instagram @bikinilista.