Yesterday my friend Marco de Rivera and I decided to venture to the cinema. Now that you have 'cinema police' at the entrance checking to see if you have your COVID19 pass before allowing you to buy a ticket, I feel I am free to go to the cinema again. It's been, except for last week, two years since I enjoyed a screening.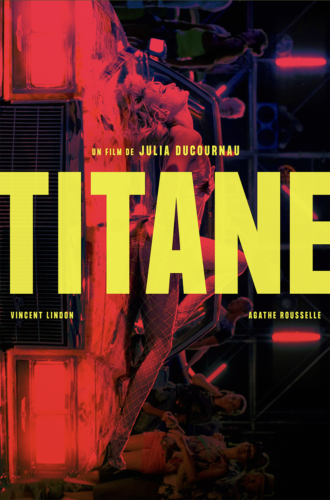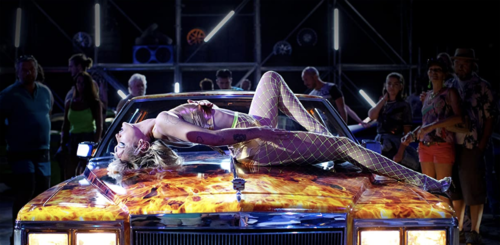 Think about the story line, a serial killer who has sex with a car, poses as an adult version of a local boy that has been missing for ten years to escape a police hunt for her. Marco could not bear watching some of the scenes especially when Alexia, the serial killer, did everything to make herself look unrecognizable, which included banging her head against the sink to break her nose. Must say great job for the prosthetics. The grieving father of the missing boy comes to identify 'him' and takes in Alexia as his son. As David Ehrlich said in his review in Indiewire: "Whatever you're willing to take from it, there's no denying that "Titane" is the work of a demented visionary in full command of her wild mind; a shimmering aria of fire and metal that introduces itself as the psychopathic lovechild of David Cronenberg's "Crash" and Shinya Tsukamoto's "Tetsuo: The Iron Man" before shapeshifting into a modern fable about how badly people just need someone to take care of them and vice-versa."
The first time we meet Alexia she is a pre-teen girl sitting in the back seat of a car knocking her knees against her father, the driver and making sounds as if she is revving up her Ferrari. He gets annoyed, takes his eyes off the road and next we see Alexia is in the hospital getting a titanium plate surgically implanted into her skull. At the age of 30 something Alexia, played to the hilt by Agathe Rousselle as the gender fluid serial killer is working as a car model. She wears her hair so that you can see where the metal was implanted into her skull. She proceeds to have sex with the car while horny guys get their pleasure. The first murder takes place when one of them refuses to take no for an answer. The cinematographer, Ruben Impens, is slick, you must see the shot with a naked freshly showered Agathe answering the call of the flashing headlights of her car, walks towards it dripping wet.
Alexia goes on a killing spree which gets a bit out of control, it is about at that point that she shaves her head, tapes down her breasts, and impersonates the lost boy. The grieving father is played by a muscled Vincent Lindon who is a fire fighter and a bit of a mess. He is so happy to have his son back that he opens his heart. The other firemen can see that this is not the son that Vincent has been grieving over however Vincent embraces Alexia wanting to believe the unbelievable. Meanwhile Alexia is practically a mute throughout the film. One of the many unforgettable scenes is in the firehouse with everyone dancing and a violent bonding dance between Alexia and Vincent to the tune of the Zombies "She's not there". Then the "Macarena" with Alexia doing a striptease on top of a fire truck confusing the firemen.   Vincent walks in on that scene. "That last example hints at just one of the many ways that heteronormativity is unsettled in a fever dream of a movie where transgressive sex paves the road towards miracles, and gender identity never interferes with even the most militaristic expression of paternal love. The words "I don't care who you are" have rarely carried so much weight. Watching the soon-to-be iconic last scene of "Titane" — a spectacular mess of motor oil and catharsis that will leave your jaw hanging off its hinges — it's hard not to think that this is the future liberals want." David Ehrlich, IndieWire. I'll leave you here to discover the film for yourself. If you are like Marco and I  you will think of the film long after you have left the theatre.
Later,
Diane