Dear Shaded Viewers,
It is no doubt that we question whether haute couture can keep up with our fast-paced modern way of living. For many today, high-end fashion does not hold much importance as only a handful of people in the world can have it, the only time masses are exposed to it is if a celebrity wears it to a fancy red-carpet and a photo nor runway can never do justice to the craftsmanship and expertise that goes in a high-end piece. So why care for couture? Well that's how I felt for a very long time, as it was the part of fashion which always felt outdated and irrelevant to me. Playing on fantasies and traditional notions of beauty… existing in its own bubble, detached from its times.
But something has changed with this haute couture season, a breath of fresh air has come to a traditional field that had been stuck in the past for too long… While some brands stayed true to their roots, others showed an attempt to reinvent what couture stands for, to present new notions of beauty and make it contemporary.
This season's big winner was Balenciaga. For the first time in 53 years, under the leadership of Demna Gvasalia, Balenciaga staged its latest Haute Couture collection (in silence). The roaring success that followed after was no mere coincidence or hype. But a peak in to the future of what couture may be… a perfect demonstration of looking into the past and designing for the future.
Though couture is only affordable for a few, Gvasalia's work comes as a step towards the democratisation of couture, a fusion of high fashion and street-culture, which felt more accessible, relevant and young. The modernisation of Cristóbal Balenciaga's archive was spot-on, not stuck in the heritage loop-hole but fresh and interesting, even for those who don't know the Spanish designer's past work. Alluring and contemporary, Gen-Z and late-Millennials may have found the couture brand they were looking for.
All the way in New York City, Pyer Moss's take on couture was like no other. With a powerful introduction, demanding "All power to the people", the designer staged an uplifting political show which spoke of the inventions of Black creatives that history had forgotten. Rather than treating couture as a fantasy, the collection showed a different side to what high-end fashion may be; a demonstration of Black excellence…with humour. Taking the most traditional side of the industry to give a lesson on history and power. The message was loud and clear… a little too literal and with a dose of pop-art. The show will definitely speak volumes and remind us of the importance of supporting Black-owned businesses.
"Here's the Super Soaker, here's the curtain rod, here's the peanut butter jar and all these other things that we had a hand in creating. But how many of those items became Black-owned industries? None of them." said the designer.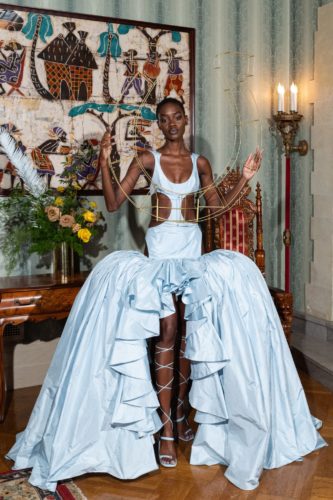 Over at Rome, Kim Jones staged his second couture show for the Italian luxury house Fendi, with a short film directed by Luca Guadagnino (director of the Call Me by Your Name). With elegant flowers, petals, mosaics and marbles… the designer captured the richness of Rome, finding inspiration in the films by the Roman director Pier Paolo Pasolini. Sensual, elegant and poetic the collection was exactly what people expected couture to be; a collection of rich-textures, delicate embroideries, soft draping, ball gowns and A-list celebrity appearances… As Jones continues to perfect his formula for creating modern and timeless beauty, the models walked as if Roman statues were coming to life.
Back in Paris, under the artistic director Daniel Roseberry, Schiaparelli has become one of the most anticipated brands at the Haute Couture week. Challenging traditional notions of beauty, Roseberry's designs reconstruct the architecture of the female body, decorating it with accessories imitating muscles, six-pacs, lungs, eyes, mismatched breasts… The artistic director 'felt the freedom to make something fiercely, undeniably, unapologetically pretty—because sometimes you have to rebel against beauty in order to return to it'. There was joy at Schiaparelli, a playful luxury. The attention of the viewer immediately went to the dress rather than who was wearing it, as couture was portrayed like a surrealistic dream.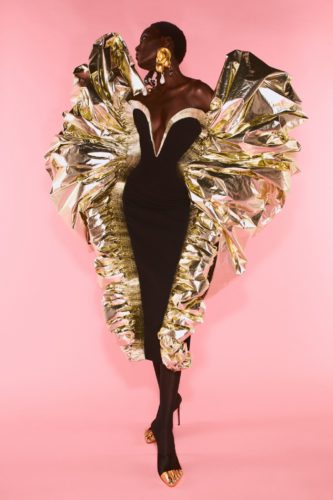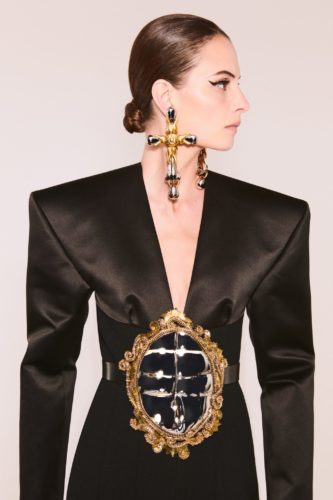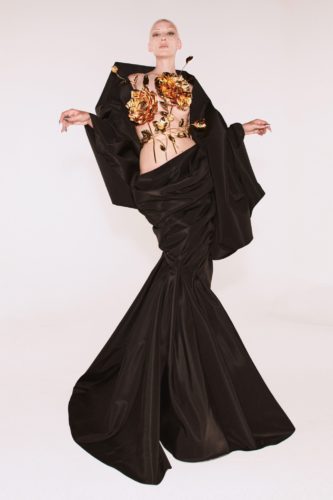 At Giambattista Valli, the house stuck to its codes, including; sheer tulle dresses, feminine pink, intricate feathers and voluminous silhouettes in their collection. One of the few brands in the industry that delivers youthful couture, the Italian designer payed homage to the beauty of Paris, encouraging people to dress up again. Unlike other designers who present their work in absolute precision and silence, Giambattista Valli's shows carry a powerful energy, vibrance and dynamism, as if the girls in the beautiful voluminous tulle dresses walk without a care in the world, months of craftsmanship is carried on bodies without effort.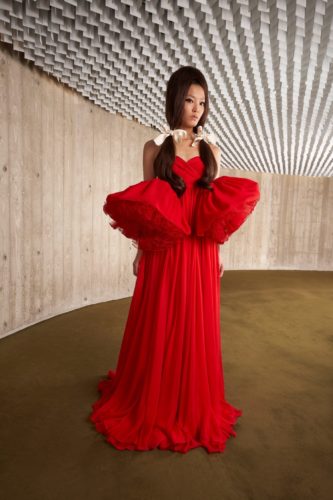 As for Jean Paul Gaultier, following the announcement of his retirement after 50 years, the designer revealed the brand would be inviting a new designer to envision the brand each season. (A similar approach was initiated several years ago at Helmut Lang, let's hope this time it is different.) For the first season, Sacai's founder and creative director Chitose Abe took the reins of JPG, transforming the archival pieces of the French house in deconstructed, mismatched Sacai style. Homage was payed to the designer's archive, including; nautical uniforms, tartans, tattoo print tops, blue-white French Riviera stripe shirts. Time will tell if this new model can continue in the long-run, but for now it seems to be working well. The invited designer finds a new platform to bring in their personal vision, while a breath of fresh air enters each season at JPG, making every piece one of a kind.