Directed by Alexandre Parizet who followed Lamine Badian Kouyaté in his atelier over a few days. The idea was to observe the XULY.Bët designer's work, his hands and his intimate reflections. We then see the garment take life on choreographer Fatou Diarra.
I met Lamine when I moved to Paris in the end of 1990 or perhaps it was 1991. He had an atelier in a squat the same place as Martin Grant all those years ago. He was a sustainable designer long before it was a 'buzz' word. In the 90's he did a collection made of lingerie tights that was completely ripped off by Karl Lagerfeld.
Back in 1994 when Robert Altman directed Pret-A-Porter, Altman was so impressed by the work of Lamine that he made him a character in his film played by Forest Whitaker. I remember when Rossy and Forest received the Chevalier de l'Ordre des Arts et des letters in Paris,  Lamine was there. Happily, thanks to Rossy, so was I. It was the first time since the film that Forest and Lamine had seen each other.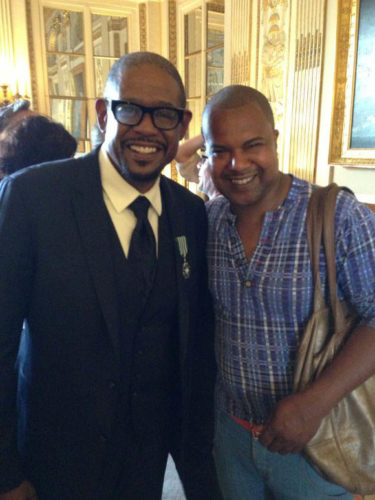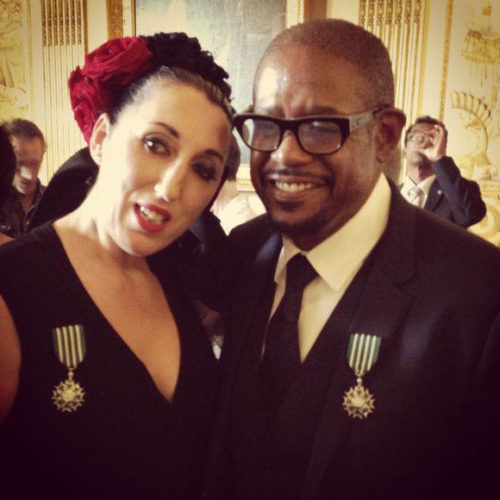 Re-Post 2013 with Xuly Bet and Forest Whitaker -Chevalier de l'Ordre des Arts et des letters to Rossy de Palma and Forest Whitaker