The success of ETUDES is  rooted in their extra fine sensibility that softly mixes creative energy and just perfect wardrobe sophistication, the Autumn Winter 2021 collection is no exception, in fact it might be the biggest proof to this statement.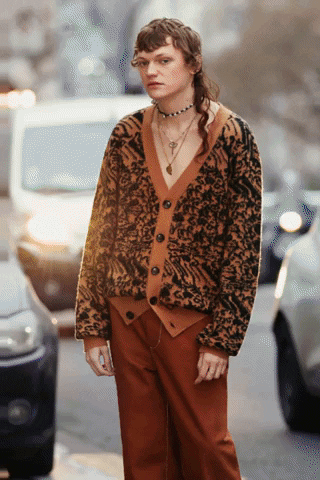 It feels like this collection tempts a form of styling that we haven't seen before from the brand, there is more texture to it, less runway, more life, and elevated life. Colours are mostly warm, a blended color palette, with a lot of burned out browns and the knitwear is worth a deep long sigh, they are beautiful.
Another great feature about ETUDES is how each collection comes as a whole package of different artistic and intellectual mediums, in addition to that; this season you can even listen and watch Aurélien Arbet, co-founder of ETUDES, thanks to the Fashion Federation in Paris who is also doing the best efforts in making Paris Fashion Week just as important as when we are living brighter times.