Ottolinger, the Berlin, breathtaking, up-cycling brand that is making it into the discussions of fashion people in Paris and in the world is releasing a new sweater to support Help Refugees / Choose Love, an organization that seeks to  support everything from lifesaving search and rescue boats, to food provisions, safe spaces and legal support to LGTBI+ and unaccompanied children. Help Refugees / Choose Love works on filling the gap that NGOs and government institutions might otherwise neglect.
"As our production is mainly based in Greece we wanted to give back to this country so 100% of profits from these sales will help to raise funds for hot water and hot showers during winter time in refugee camps on the Greek Islands." – Christa Bösch and Cosima Gadient
The sweater is made out of wool and intervened by hand-dying and embroidery. True to the visual language of the brand which very successfully pairs a distressed aesthetic to something luxurious, posh. The new Ottolinger sweater can be purchased at their website, listed below. The sweaters retail for 485 Euros.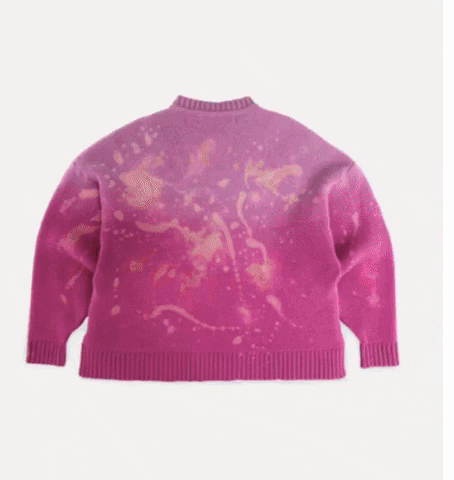 SHOP HERE: