Dear Shaded Viewers,
Turning decades is always major, today Pedro Guez turns 30. We met in Mexico City May 2014 at the press conference  for ASVOFF Mexico and again in November 2014 at Museo Franz Mayer after the screening of his film which was screened right after Adan Jodorowski's short film.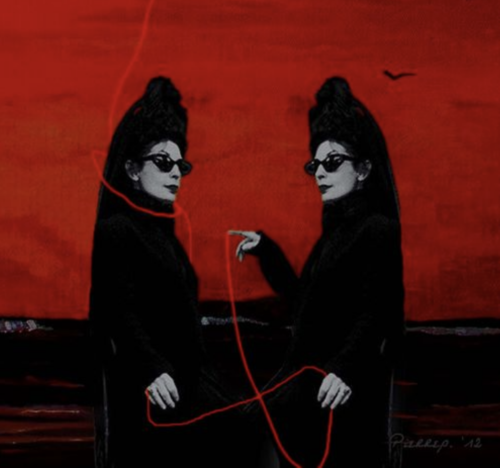 In July 2012 Pedro sent me the illustration above and when we met in Mexico City I received the actual art work which is hanging in my atelier. It is synchronicity that the illustration Pedro did of me was entitled La Dos Pernet after the painting by Frida Kahlo called La Dos Fridas and the feature film that was screened at ASVOFF 12 was Dos Fridas by Ishtar Yasin. The director was introduced to me by my friend Maria de Medeiros who plays the nurse of Frida Kahlo in the film.
Today my friend is 30 and let's celebrate him. He also brought to my attention that I did not have an official ASVOFF IG so he is the master behind https://www.instagram.com/asvoff_official/.
If you are not following https://www.instagram.com/asvoff_official/ yet, please do. He is going through the history of ASVOFF you might enjoy the ride and we would be happy if you joined us.
Later,
Diane