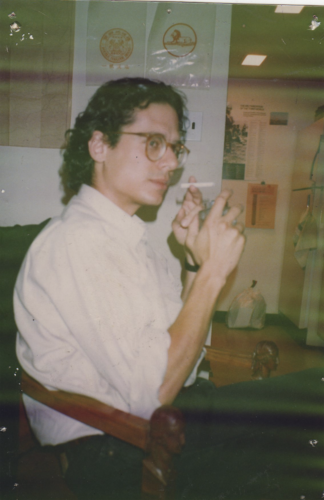 Above Brian Beker with Steve Olson 2006 at the dinner given by Cameron Silver for my first fashion film festival You Wear it Well in Los Angeles. The video was when Brian flew me to San Francisco for You Wear it Well, 2006
Dear Shaded Viewers,
A friendship that has spanned over three decades. A few memories…I have such fond memories of the dinner that Cameron Silver aka Decades threw for me to welcome me and my first fashion film festival to Los Angeles. I stayed with Cherry Vanilla, she was the master of ceremonies at the first edition. YWIW. Here is a call for submissions 2007 for YWITW 2.
Brian is a film director, notably Lines of Fire https://www.cambridge.org/core/journals/journal-of-asian-studies/article/lines-of-fire-written-produced-and-directed-by-beker-brian-new-york-oasis-picturesicarus-films-1990-vhs-format-62-minutes/08CB65918A7E037CDA043214872CCCA9 and a writer, a dog rescuer and a dear friend.