You may or may not be a fan of Christian Louboutin's work and aesthetic but no-one can deny how back on the mid and late 2000's anything studded and red-soled by Christian Louboutin was THE shoe of the time. That's worth some respect. In a world of thousands of designers trying to leave a mark behind and olympic ally failing in the try. Of course fashion moves on, and usually the pendulum of the fashion zeitgeist moves to opposite poles from where we currently see it. It was the case from the golden times of Louboutins to now. In addition, the over consumption and over exposure of the brand eroded the designer codes completely. (I have to add: You can imagine a studded Christian Louboutin platform as a crystal ball to the future or present of the TripleS by Balenciaga).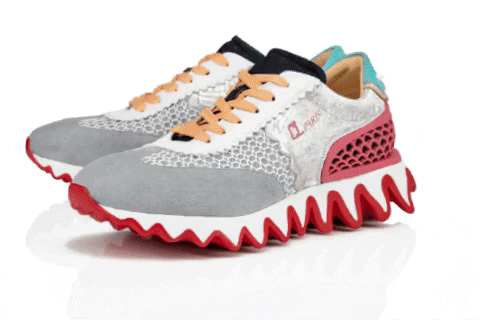 I think the design of the new sneaker, the "Loubishark" is cringe and sad, and regardless of my personal opinion, I don't see them having any brilliant future in the world of sneakers. The sad part is to see a genuine master of shoe making fail so bad in designing what it ultimately is just a pair of shoes. But it seems that hitting the mark in the category of sneakers is something footwear designers or designers in general should not take for granted.
In a few bullets this is what I see in the Loubisharks:
I hate the fact that they changed the Logo to that pseudo-sporty looking CL. I think it would be much more interesting to keep the original cursive from their logo, which would also be much more authentic and a greater design gimmick.
The shoe last leaves a lot to be desired. If you want to keep it simple in footwear, the last, the form who gives the shape to the shoe; must be absolutely perfect. Something about the design of these sneakers, probably the tip on the toe makes it look cheap and generic. A proof to that is the fact that the sandals work much better.
The sandals are great.
the sole works, the sole alone could work if they redesign the body of the shoes.
the style-lines of the sneakers also reminds a bit too much to those inexpensive sneakers you might find in a discount basket for 10 Euros a pair on the street.
The laces could be more thoughful.
The juxtaposition of materials doesn't really work.
They lack a sense of sensuality, a main abstract code of the brand.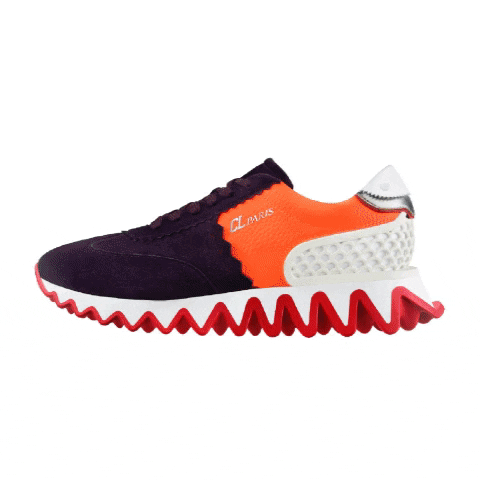 To finish this article on a positive note, I think the Louboutin's Runner is a much better design…