Y/PROJECT and Canada Goose just revealed the campaign for their collaboration. It's a black and white narrative series of images that make you sigh and feel glad of the cold and the money that would allow you to wear the collection.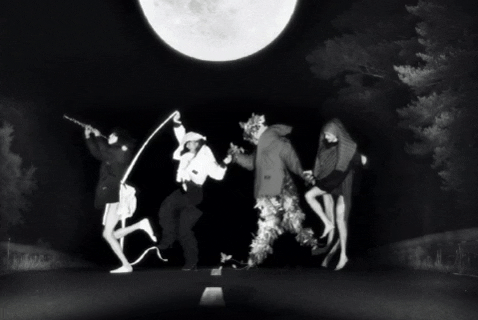 If there is anything that Y/PROJECT does probably better than any other brand in the world is appropiate concepts that we all know and understand and re-portrait them in a way that's authentic, new and incredibly attractive. That's exactly what their collaboration with Canada Goose stands for. In a tale where Canada Goose represents that mythical figure we all know and understand and Y/PROJECT is the eyes of the individual who give life and a new vision to the myth.
"This campaign confirms everything this collaboration stands for: each picture reflects a legendary tale. A story we love. By shooting our jackets on universally known figures, (albeit abstractly) all grounded in our common childhood memories, we celebrate the legend which is Canada Goose. We confirm the timeless place it has in this industry. The campaign has been shot at night, as if we suddenly caught the wolf, wearing his Canada Goose jacket, on his way to grandma's house, all excited to meet the Little Red Riding Hood. We shot all images in black and white, using strong flashes, giving the set a bit more of dramatic, contemporary and aggressive touch. The campaign is entirely set outdoors, in nature, reflecting the origins of Canada Goose."
The collaboration with Canada Goose was originally announced and presented during the Y/PROJECT menswear AW20 show, and the team has ever since devoted to twist and re imagine what is know from the world wide  recognizable Canadian brand.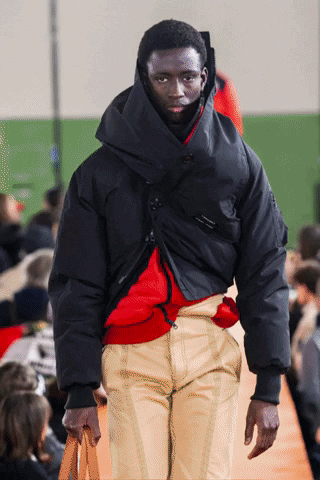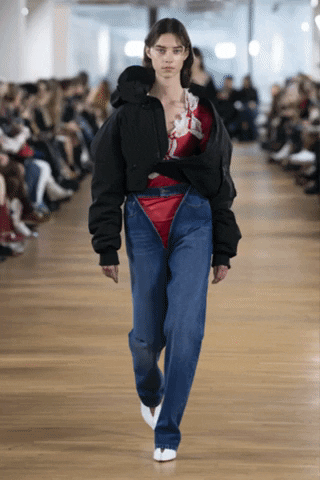 Runway photo credits:
LINKS: