On the occasion of Milan Fashion Week 2020, MANINTOWN supports the new generation of talents, hosting the project REAMEREI in its new space in 21, Felice Casati Street from September 24th to September 28th.
REAMEREI– born in 2019 from the creative meeting of Enrico Micheletto, Marzia Geusa and Davide Melis – aspires to define a unique style where gender distinction becomes a less and less perceptible line, adopting a narrative approach.
REAMEREI is a stage, a journey through ambiguous realities which flank ours. The vision of the brand is based on the desire to resurface lost dreams and bring to light childhood hopes broken by maturity and awareness.
The aesthetic inquiry is focused on a personal and restless battle between life in the city, with its amenities and its drawbacks, and the need to escape to an unreadable unknown, rewriting our own identity and breaking free from normal notions of space and time.
Its eye is also fixed on different icons of the Italian music and artistic culture, fighting an ironic war against the renunciation of male decorativism and, more generally, against sexual dimorphism in lifestyle and clothing. This brand uses unreal prints which celebrate an unconventional idea of beauty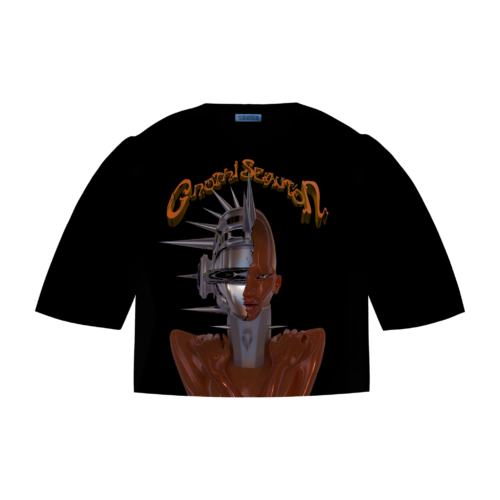 Exclusively for Progetto Nomade + Manintown Gallery, REAMEREI presents its new sustainable t-shirt capsule, "Gnōthi Seautón", an invitation for people to know themselves and rediscover the values of generosity and altruism.
Born during the lockdown, Gnōthi Seautón represents a starting point: a maxim belonging to Apollo's temple in Delfi, which invites people to know themselves better, without encroaching on roles that cannot belong to them. This is a choice determined by a social analysis, in relation to the historical period we are living in.
Their t-shirts are made of regenerated organic cotton and are available in 2 different versions, a preview of the new line that puts the concept of environmental awareness in the foreground. The subjects of the new prints are realized in 3D, starting from Aristophanes' myth of Androgyne to discuss the idea of Amanti Futuri: creatures of ambiguous origin, without any label, free to live their love.
This project is a turning point for the brand, which wants to encourage people to build an alternative and imaginative reality, where nature and technology cohabit in harmony, and to worder about the vision of the future which unites today's generations.