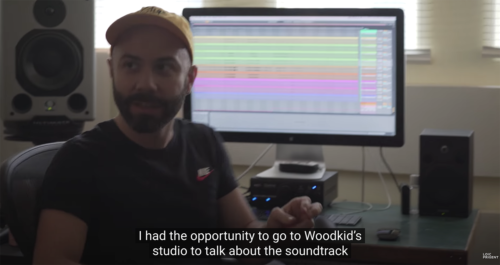 Filmed before the Covid-19 pandemy in Europe.
Let's break down the Louis Vuitton by Nicolas Ghesquière show of March 3rd 2020! – The arrival of the stars. – The clothes and trends. – The decor and costume design of the choir. – The Louis Vuitton bags. – The music by Woodkid. – The reactions of the first row!
Filmed by Milan Tintané
Sound Hyacinthe Lapin Woodkid segment filmed with Julien Da Costa
Edited by Konstantin Maslakov who is bigger than the belt business
Produit par Natacha Morice pour DERALF (Divertissant Et Révoltant A La Fois)
Contact : deralfproduction@gmail.com
Music : Woodkid! (and some Audionetwork in the intro and during the Vuitton Bag Report) and a Bilal Hassani jingle!
MOOORE : CHANEL COUTURE : https://www.youtube.com/watch?v=riPkS… BILAL HASSANI : https://www.youtube.com/watch?v=_d2pd… SAINT LAURENT LATEX : https://www.youtube.com/watch?v=n7wfr… MORE MOI HERE : INSTAGRAMMM 〉 https://www.instagram.com/loicprigent/