It's still boiling hot in Paris. Probably the last days of sunshine of the year, but Galeries Lafayette Champs Elysees is full ready for Christmas.
I can barely imagine the holiday season right now. It feels like yesterday that we were all making New Years resolutions and then the pandemic hit Europe. So I guess this holidays will be important to sort of restart the next year with a new form of optimism. Not to mention the fact that in Europe, Christmas in particular, marks the middle of winter which means it's only half of the cold and darks days left.
The themes Galeries Lafayette has developed this year can be summarized as: Imaginary Travel and some sort of Retro Christmas. Definitely both ideas are charged with nostalgia, in a very optimistic tone nevertheless. I particularly found very moving to see an archive picture of Jules Védrines landing on the rooftop of Galeries Lafayette in the  early XX century. The picture was exhibited at the very beginning of the presentation and it seems like a sign of good faith to "How we can over come ourselves and our limitations as human beings".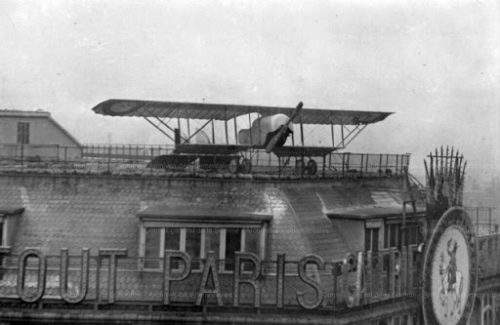 My personal highlights at the Holiday/Christmas preview are the children's wear and the installation by SHOUROUK. Children are definitely who take the most joy out of Christmas, and it's a joy for parents to celebrate their pre-nihilism views on the holiday. Apart from that, I do think it's rare to find beautiful and complex offers when it comes to children's fashion. So it's refreshing to see pieces with more interesting cuts and embellishments. (I hope we can start seeing things that are exciting for boys soon too)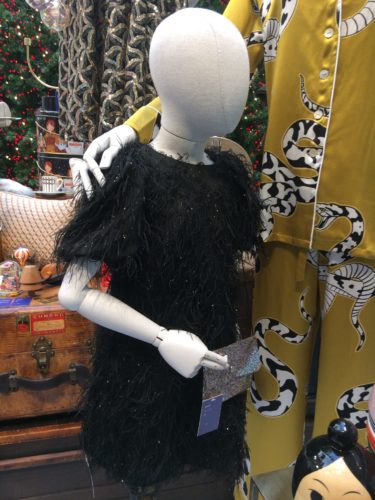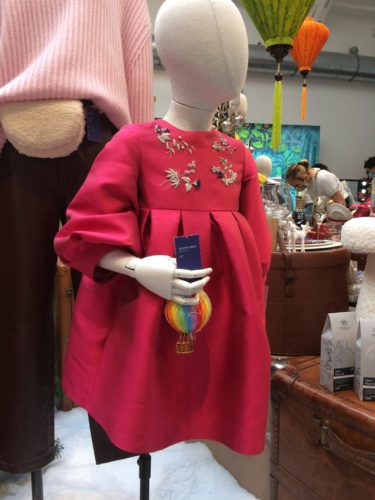 The installation pieces by SHOUROUK are just so joyful tu watch. It reminds me to that collaboration between Murakami and Pharrell for the Versailles exhibition. I overheard during the presentation that the jewelry collection by SHOUROUK will actually play also with the idea of "ordinary objects". So I can't wait to see.