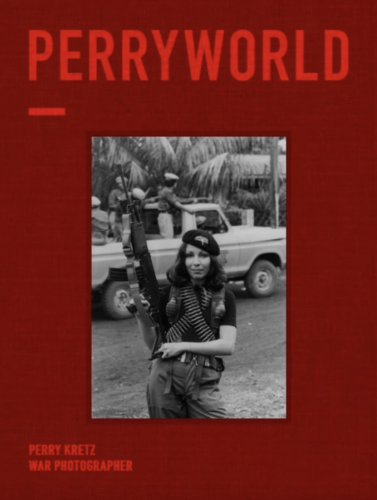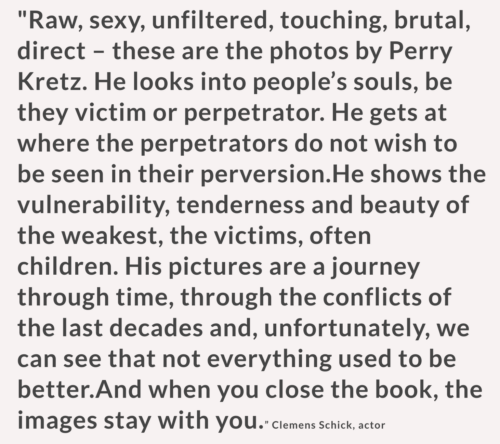 Dear Shaded Viewers,
After eight years of work, Donald Schneider's photo book on the legendary war & crime photographer Perry Kretz is out and available at selected bookstores and online. Donald met Perry for the first time about ten years ago and was immediately enthralled! "Listening to his stories about wars, dictators, revolutionaries, drug dealers, Mafia bosses, undercover police, Marilyn Monroe, Mike Tyson, Baby Doc, Kim Phuc…while looking through endless piles of his photos together. What a life! Part Dennis Hopper, part Weegee, part Don McCullin." Donald Schneider
"I got obsessed with making a book showcasing his stunning work. For my friend Perry, the hero!And for Perry the "Kriegskind" (war child) from the rubble of Cologne, the cycling champion, the black market gangster..and then in New York..the Puerto Rican gang member, the Mafia runner, the U.S. Army soldier in the Korean war with his first camera, the crime squad photographer for the NYPD, the paparazzi photographer, the reportage photographer, the acclaimed war reporter. Through his uncompromising personality, Perry gained access to situations like nobody else. He had a brillant eye and instinct to shoot at the right moment, often narrowly escaping with his life. So here it finally is – PERRY WORLD. the first ever photo book of Perry's haunting images." by Donald Schneider.
Last Sunday Donald visited Perry in Hamburg, he's 86 and now has bad dementia. He gave him the book and together they looked through it page by page. They laughed and cried together. It was very emotional for both of them and Perry was very happy and so was Donald.
Publisher: Sturm & Drang
Editor and Creative Director: Donald Schneider
Text: Walter Unger
Graphic Design: Hannah Wild
Linen hardcover
232 pages 235 x 310 mm
Online order: sturmanddrang.net