Dear Shaded Viewers,
Alessandro Michele, a strong believer in the power of the individual, has named Ni Ni and Kai his new GUCCI eyewear Ambassadors. Judging from the insanity at the last show when Kai walked in and I, by chance, crossed his path, it is no wonder. The crowd went absolutely mad over him.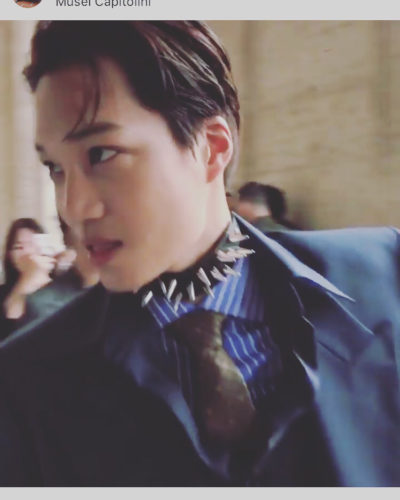 Harmony Korine made the film and did the photographs, he also did the portfolio for pre-Autum 2019 and as you know has been a cult director since his early days writing the script for the 1995 American coming of age film Kids directed by Larry Clark.
Ni Ni is a Chinese actress and she has participated in the ad campaign for the past six seasons. Here she is wearing two round frames. Kai, the singer, actor and dancer and member of the boys band EXO becomes the first ambassador for GUCCI glasses. He is pictured above wearing two models Club Master for men.
Directeur de la création : Alessandro Michele Directeur artistique : Christopher Simmonds Photographe : Harmony Korine
Coiffure : Alex Brownsell
Maquillage : Thomas de Kluyver et Gao Jian