I needed to get the fuck out of New York. The city is a rancid hell of sneaker-wearing tourists, depressed locals, ill-equipped construction zones, blasting AC and the stench of garbage hovering over every apartment window and roadside patio. It's hot, gross and basically, a toilet without water. Total shit.
I wanted to go somewhere not as hot as New York and that was Barcelona—believe it or not. New York in July is between 31 and 37 degrees, while Barcelona is 26 to 29 degrees. So the decision was made. Besides, I had friends there.
I sat at my ramshackle desk in my 180 square foot apartment and started looking for flights. Don't ever use Skyscanner or CheapFlights or an of that nonsense, as they exclusde the best deals on purpose. Budget airlines like Eurowings and Norwegian Air have the best deals compared to other mainstream commercial airlines, so be sure to visit their websites directly. In fact, you can even buy a business class flight (excuse me, "premium class") for the same damn price as economy round trip with United or Delta. Now that you know The Secret, don't share it with anyone, you hear?
I'm en route to Barcelona the long way on the Air Train to Newark (I always fly in and out of the New Jersey airport because the people are nicer to me—people with visas). I've never needed a vacation more in my life, but that's New York City. What a hoot, a disaster and a tornado rolled all into one. I'm talking about Manhattan, obviously.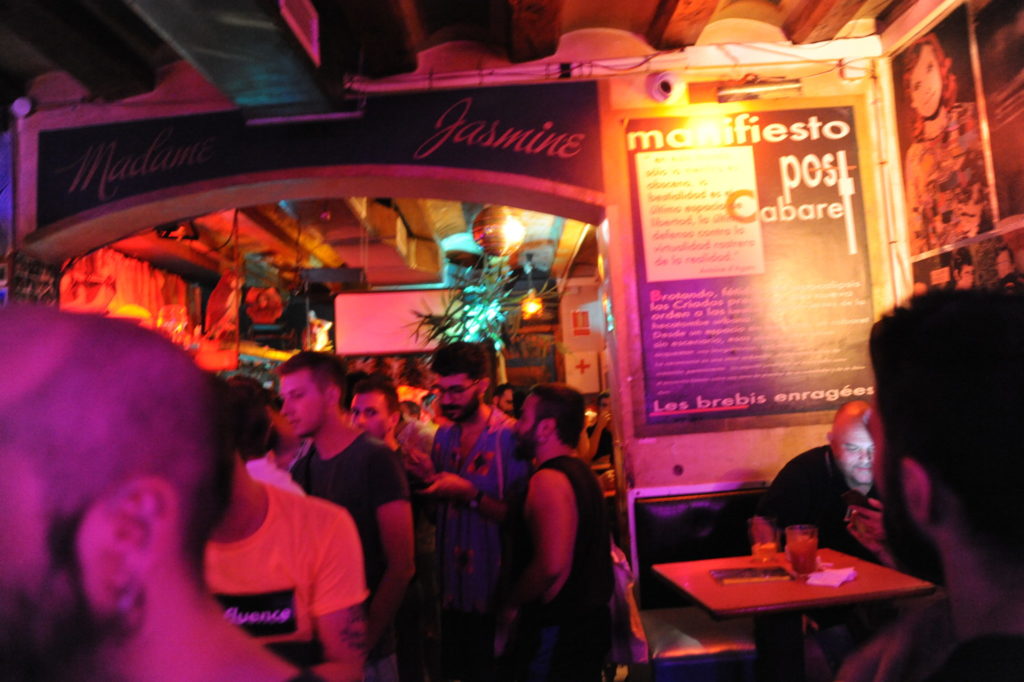 My one-way ticket is carefully wedged between the F7 and F8 keys of this laptop. The ticket control dude is clipping his way through everyone's ticket, like a walking nail clipper. Even just the sight of the grass out here (grass still exists?) is a far cry from the concrete jungle I've been spending the past five months. I had an epiphany about a week ago that I wanted to leave NYC for once and for all. The people are too fake, rude and out for themselves. But I waited this long (making hand movements to show you '15 years' long) to make this happen and can't give up too easily. The whole year-long visa application process with the immigration lawyer. And yet, Paris might still be calling. I wondered why I got a tattoo of an anchor on my wrist in Paris, maybe it's my destiny to be anchored there?
The fuck if I know. All I know is that I had just broken the news to my friends that New York had been awful for me on many levels—but it has been inspiration for my forthcoming book Manhattanisms—that I needed to get away. Then I started meeting people, or running into people, who told me not to leave, not yet. Give it a year, at least. I wondered if maybe it was divine intervention.
Why? I always had this kind of foreknowledge that I'll meet the love of my life in New York. I never saw myself meeting the love of my life (whatever that means nowadays anyway) anywhere else but New York. And here I was, face to face with leaving this damn shithole, I prefer to call it a racoon dumpster, at least where I live in the Lower East Side, and I get stopped in my tracks to not give up on thy endless hunt before I leave.
Is this a joke? I wondered. Not sure why I was even writing about this sitting backwards on a train to see my European friends from Berlin in Barcelona. God bless their hearts. I needed them now more than ever.
What was the point of this anyhow? I wasn't sure why I'd need to stay in New York, I came to live in an English-language country again to make my writing better (not worse) and found that living in America was perhaps making me stupider. It's a joke but isn't it funny? Anyway. Maybe it's just relatable.
New York is ugly.
I always romanticized it as being more magical and glamorous but the people can be jaded and self-absorbed. Where did my inspiration go? Did I have it in Paris? For a while I did, but I was so happy to get out of Berlin after seven years that I would have been happy anywhere. But after six months of living in Paris, I wanted to stay longer, meanwhile after five months in New York, I was dying to leave.
Life in Europe, the living standards are higher, there's no doubt. People are less addicted to social media and things rarely trend on Twitter. There are more social courtesies I had to learn in Paris that I haven't seen anywhere else in my life. New York felt low class, even when I was at the fanciest events in the city, I felt like New Yorkers were amateur Europeans—or wannabe Parisians. But maybe I was wrong. New York is basiclly a whole society of people dressed in sneakers and jogging pants going to fast food joints to order biggie-sized meals. And I'm not even talking about the rest of the country.
After a bleary-eyed red eye flight, I got my period at the airport. So much for packing my bathing suit. I landed in Barcelona direct from Newark, grabbed a taxi as hot as a microwave and head to the Leonardo hotel in Las Ramblas, steps away from the Gothic Quarter. Nothing quite like staying in the dust and chaos of one of the city's busiest districts. I'm skeptical of a hotel that has Da Vinci artworks emblazoned on it outside, but its branding, not art. Onward.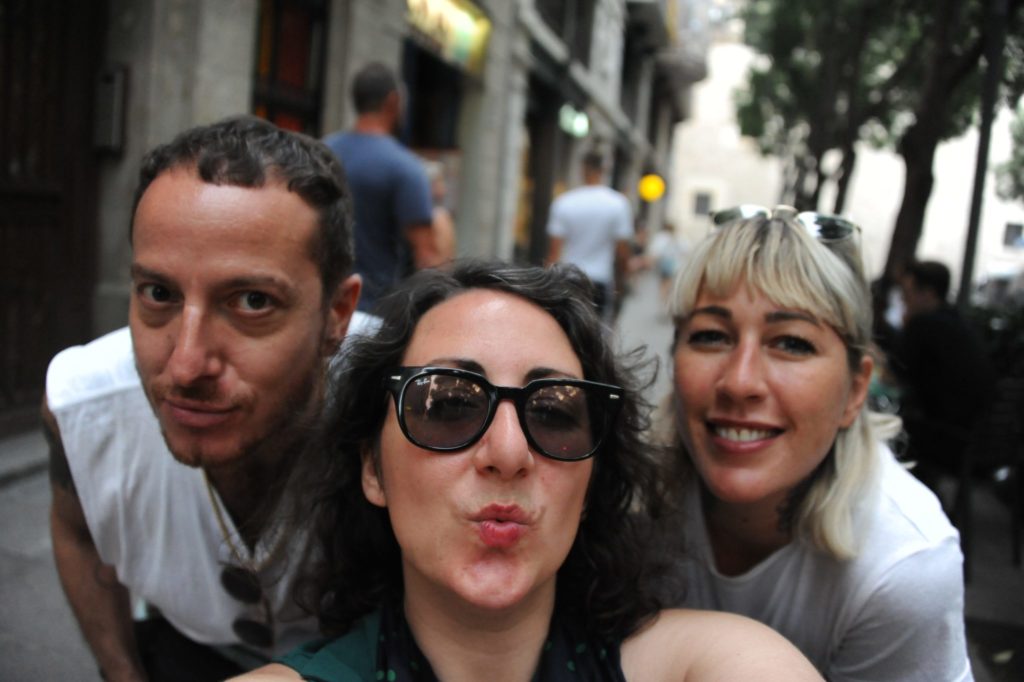 The first thing I did was meet up with Coco and Halil, my Austrian friends, god bless their Gonzo spirits, two Sagittarians (typical of the Sadge spirit, which is far more 'why not' than 'why'). An hour after meeting up with them, I find myself in a plastic surgery office, watching Coco get lip fillers for the first time. The doctor's office was closing for the holiday the next day and it was a 'now or never' situation.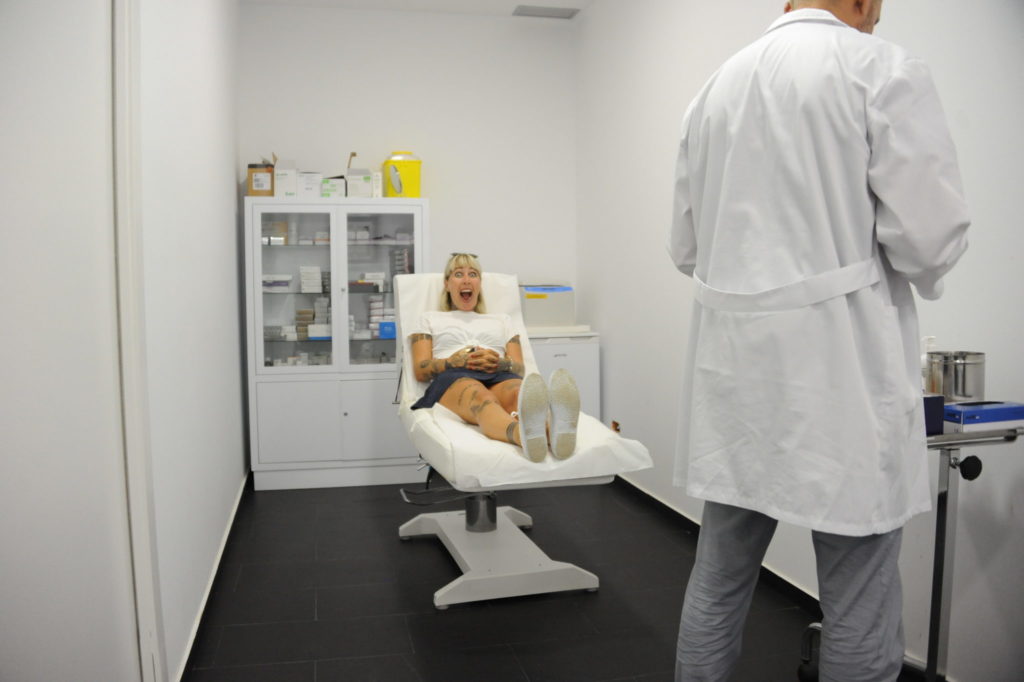 How I ended up here, I don't know… lip fillers in Barcelona cost $199, elsewhere they're usually $500. I started taking photos of Coco with her mouth frozen from they cream they put on your lips beforehand, which she licked with her tongue, then her tongue was numb, then she couldn't talk. The doctor wore pink crocs and was weird and creepy. "I feel like I'm in a horror movie," said Coco, her eyes widening. It was indeed very Kubrick. The office looked like something out of American Psycho. What the hell am I doing here? I'm on vacation.
"Your top lip is thin, you should get fillers too," said Halil.
Fuck you. I prefer au naturel and imperfect. The next day, I meet up with Pedro, a longtime Barcelona resident who is a midnight lurker and frequent patron of Madame Jasmine, the must-visit gay bar for locals with a nail bar and sparkle station to bedazzle your look. Some say it smells like piss but I've lived in Paris, so I suppose I'm immune to that?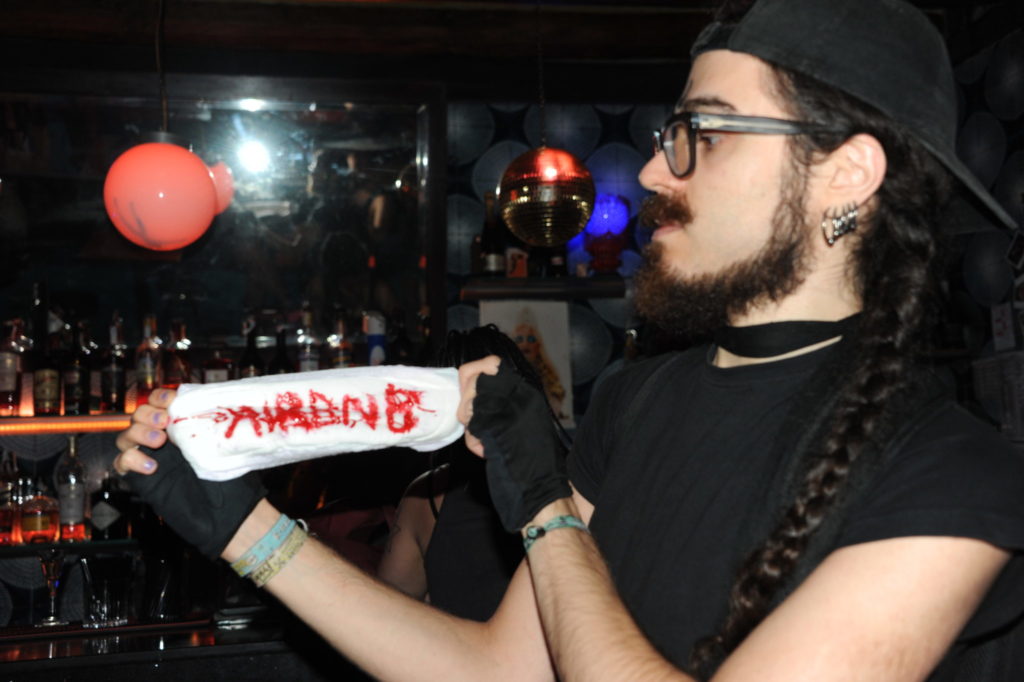 Perk: One guy with a moon tattoo on his forehead asked me for a maxi pad and bedazzled it with the words "Air BnB." I guess vacation rentals are getting expensive? Art for art's sake. This artist takes the bedazzled pads and puts them on bronze sculptures around the city, so look out for them.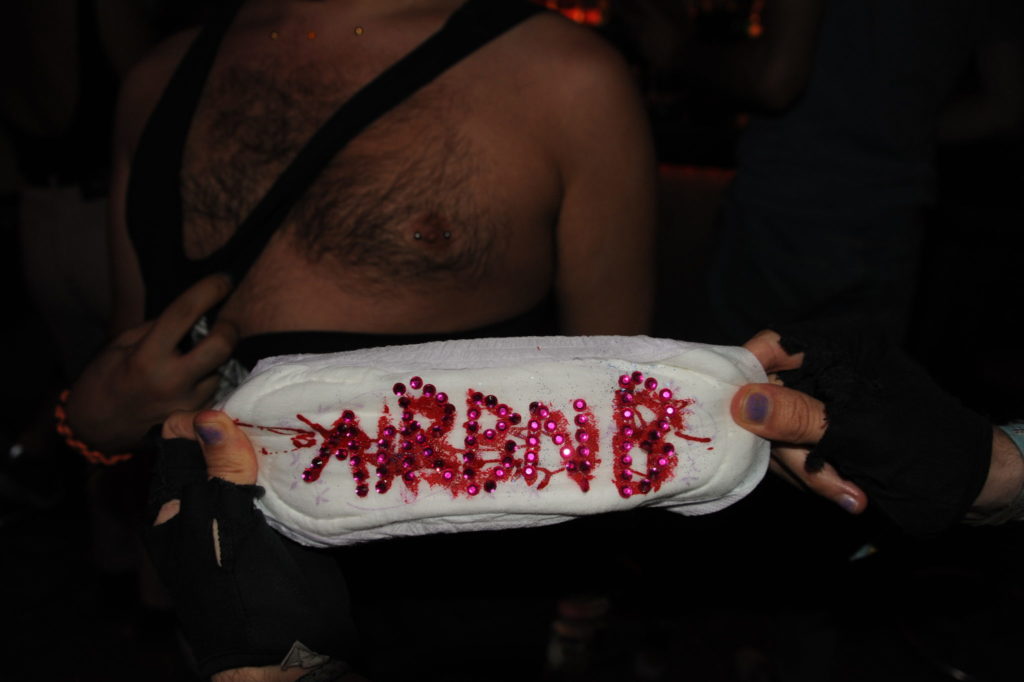 We also met one guy who met Paris Hilton in Ibiza and got a selfie with her after screaming out her name. He told her that he was suicidal and she saved his life. This was all an act, untrue, but he now has a photo with Paris on his Instagram. Touché.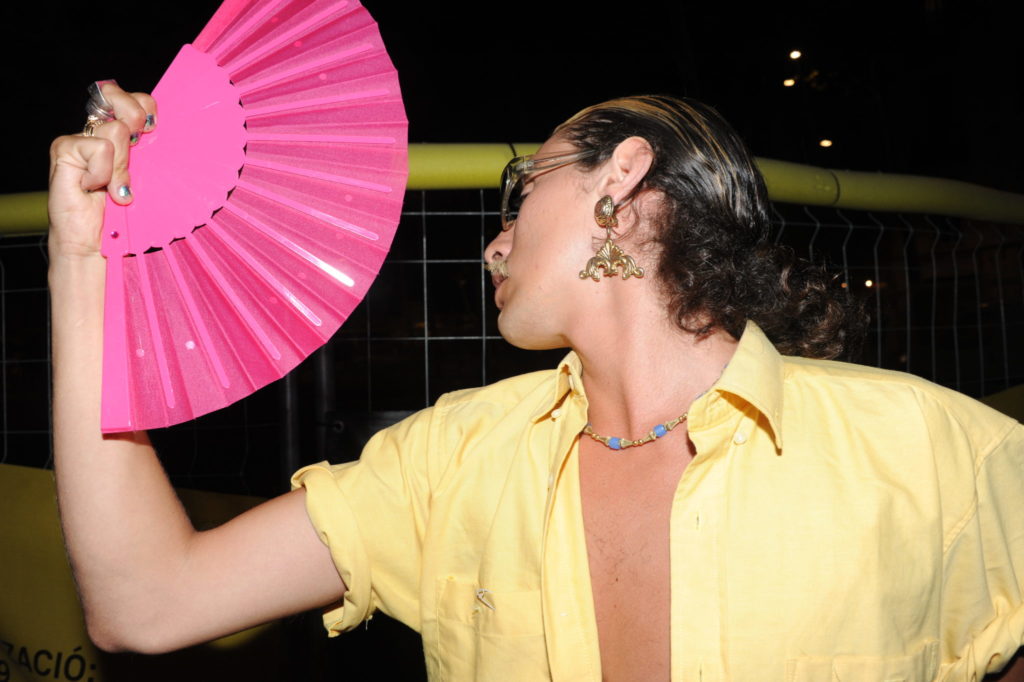 The museums in Barcelona? I spent my days at MACBA, CCCB, the Picasso Museum (which has a camera that was once owned by his girlfriend), the Catalan art collection and the Joan Miro house. The best was the Miro house because of the building, the range of artworks and the history of the Parisian art scene in the 20th century. It saw tons of Spanish artists fled to Paris for success—the Gauche Divine intellectuals of the 1960s—and many were met by it. But those days are over, or are they?
We went out for dinner, me, Pedro, Bessie, Paul and Donia. Pedro asked how was living in New York City? I told him about my Manhattanisms:
"You know you're a new Yorker when you start going to therapy and telling everyone about it (as if anyone gives a shit)."
"A conversation with a new Yorker goes like this: Hi I'm a New Yorker. First, let me talk about myself for an hour, then I'm going to pretend to care when you talk. I won't even bother asking about you, because all I care about is myself. What's your Instagram? You should follow me because I'm the best."
"I don't understand why people commit suicide in New York when they could just ride their bike in Manhattan."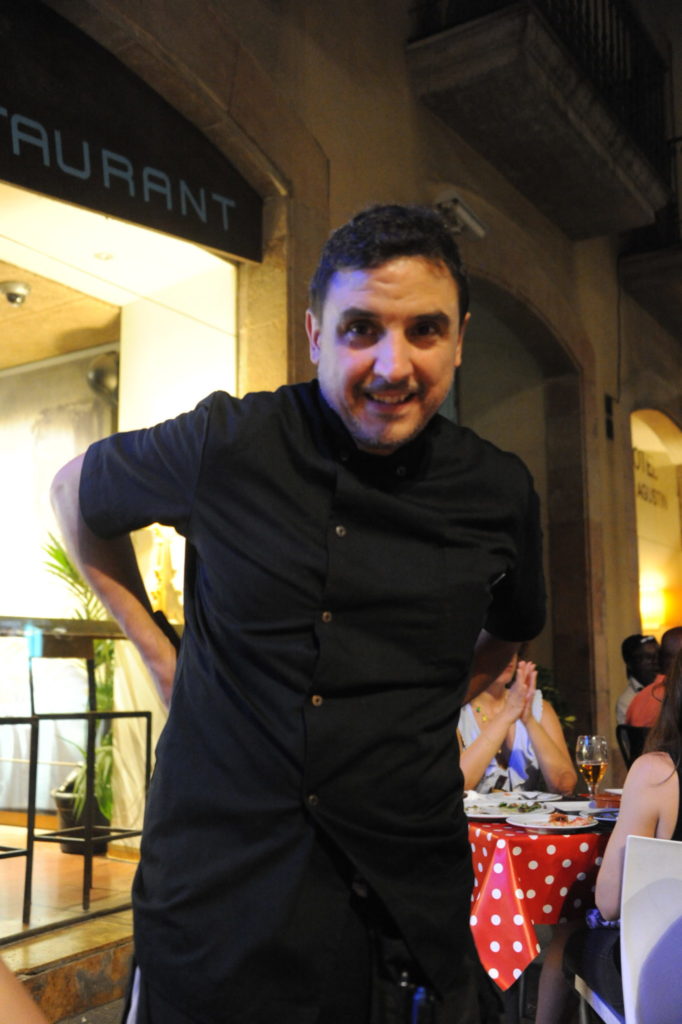 The waiter approached our table at the restaurant, it was in an open square right by a church. A quiet area with nobody walking while looking into their smartphones. "Did you order an extra spoon?" asked the waiter. He threw the spoon up in the air and caught it. It was now a fork.
It appeared the waiter was a legit magician. He took a scrap of paper and turned it into a 20 Euro bill, showed us card tricks and pulled a lime out of his ass (basically) and other random objects from the table. We then went to Paul and Donia's place for some gin, then we were shown a taxidermy cat paw, which had everyone in the place screaming. "Meow bitch," said Pedro.
I got a tattoo by Leona from the Ondo tattoo parlor, a pair of keys tattooed on my wrist. He works with a lot of symbolism.
The most Gonzo thing I saw as a  guy wearing a hat that said "Sheep Tours." He walked around saying "BAAAAA" in the streets and setting up protest posters (a manifesto?) written in Spanish.
The hotel pool was a diaster, always covered in shade from the building and filled with annoying children splashing around. There were bros sipping margaritas, people not leaving the lone waiter tips and nearby were residential houses, so you got a view of laundry drying on their patios. Also, the maids started vacuuming at 9 am, directly outside my door on a Sunday morning, good luck for soaking up that wild Barcelona nightlife when you're staying in the most anal hotel ever.
On Sunday afternoon, a group of Bolivian dancers were performing outside of a church in Las Ramblas, strutting wild outfits in an otherwise not so extra city. Their "we're here and proud" was incredible to watch before the smartphone camera-wielding crowd.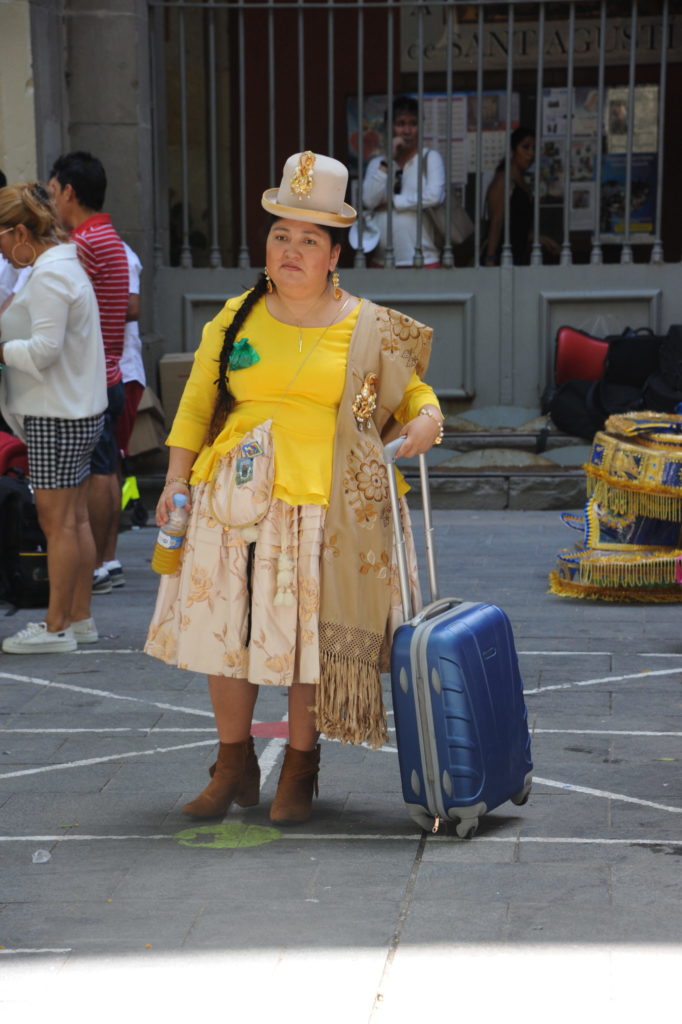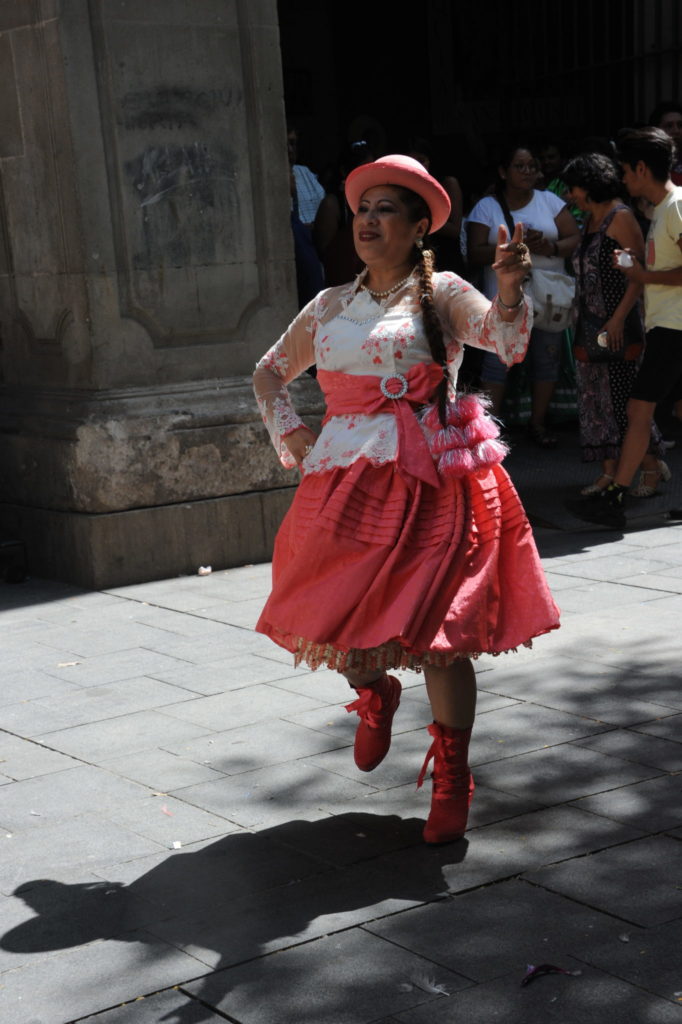 I had to get to the airport stat. I ran and got a taxi and arrived to the airport to learn the women's bathrooms were out of order and the only pre-boarding snacks I could get were largely not vegearian. Passengers ravaged the cafe like hyenas and there was nothing left.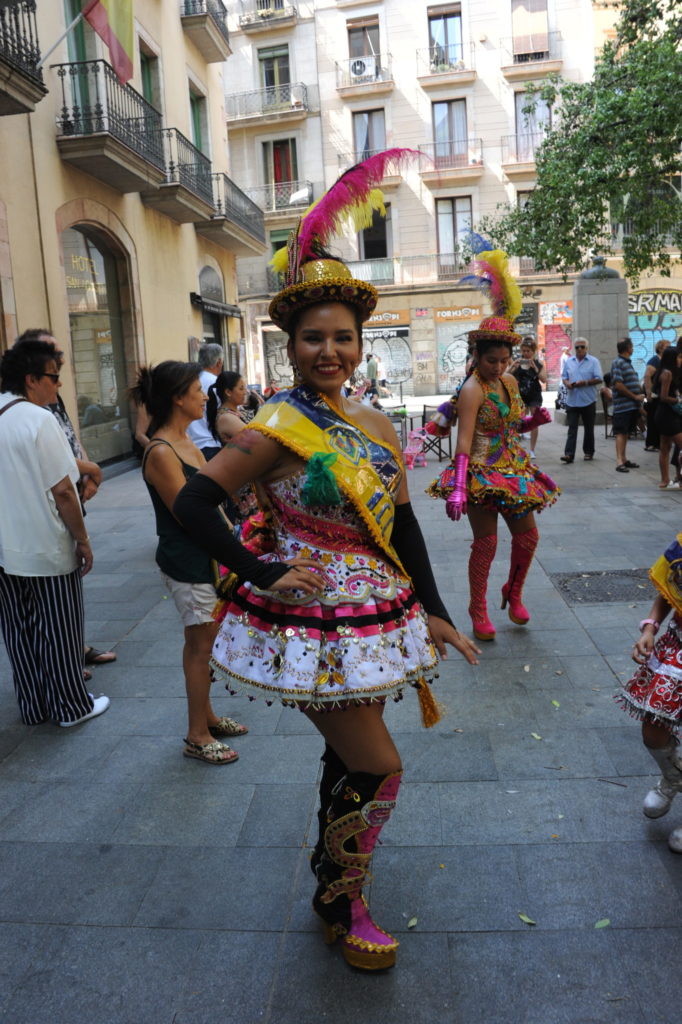 Shit. We were boarding. I flew beside a couple (God help me) and sat beside the dude, unfortunately, who stank like an ashtray and slept the entire flight with his arms up around his head, so hi had to smell his armpits while watching Harry Potter films. I almost vomited. On the ride back from Newark to Manhattan, it took me two hours to get through immigration and highway traffic and the always-clogged Holland tunnel, and the cab driver referred to me as a "sir" because I was wearing a blazer, a dress shirt and pants. And a sun hat. Who knew?  I tipped him $5 and called him ma'am.