So Long, My Son | Full Press Conference | Berlinale 2019

Watch our Press Conference of 'Di jiu tian chang' (So Long, My Son) with Wang Xiaoshuai, Yong Mei, Qi Xi, Ai Liya, Wang Jingchun, Du Jiang, Wang Yuan, Zhao Yanguozhang and Liu Xuan.

Gepostet von Berlinale – Berlin International Film Festival am Donnerstag, 14. Februar 2019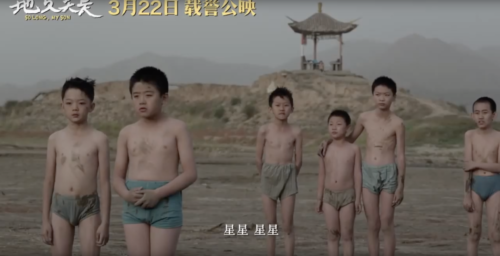 Dear Shaded Viewers,
Yesterday my friend Marco de Rivera and I went to see So Long, My Son. First we wondered how willing we were to sit through a film of 3 hours but decided to attempt it. In a nearly empty theatre we were totally drawn into the sensitive portraits and poetry of the two families and what was going on in the country from the 1980's to present. Here are a few sound bytes from film critics and my personal strong recommendation, we did not even sense that we were sitting in the dark room for 3 hours.
"The film's greatest turn comes from Wang Jingchun as Yaojun. It's in his ordinary goodness (…) that the film finds, then repeatedly breaks, your heart, before a subtly momentous finale" 

Jessica Kiang: Variety 

"The entire film is cleverly constructed out of flashbacks (…) A masterful editing job from Lee Chatametikool helps Wang skillfully bring all the private and socio-political threads together in an accessible story" 

Deborah Young: The Hollywood Reporter 

"Wang's dedication to the details of Chinese working-class life grounds the film in a reality unmarked by melodrama's hazy-eyed stylizations" 

Pat Brown: Slant 

"Wang's ambition and seriousness, aided by strong ensemble performances, ensure it is a formidable and, for the most part, involving work of novelistic scope." 

Jonathan Romney: Screendaily 

Original title

Di jiu tian chang

Year

2019

Running time

175 min.

Country

 China

Director

Screenwriter

Music

Cinematography

Cast

Liya Ai, Du Jiang, Zhao-Yan Guo-Zhang, Jingjing Li, Xi Qi, Wang Jingchun,Roy Wang, Cheng Xu, Mei Yong

Producer

Genre

Synopsis / Plot

Two married couples adjust to the vast social and economic changes taking place in China from the 1980s to the present.

Awards

2019

: Berlin Film Festival: Best Actor & Best Actress