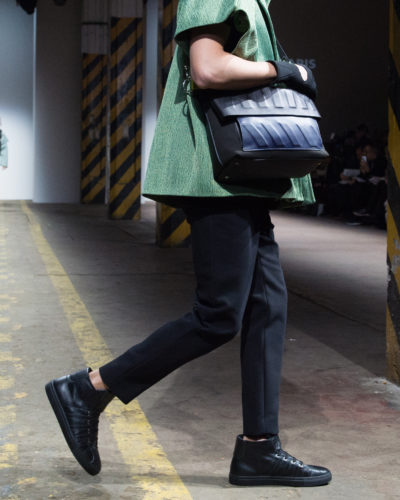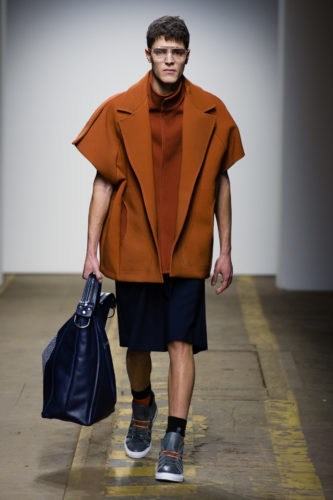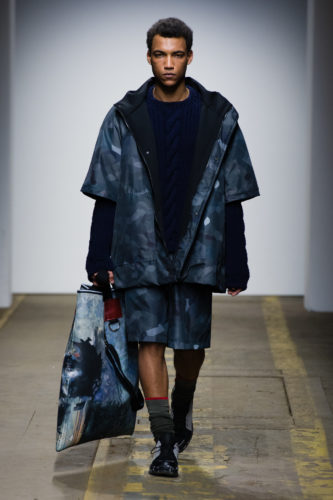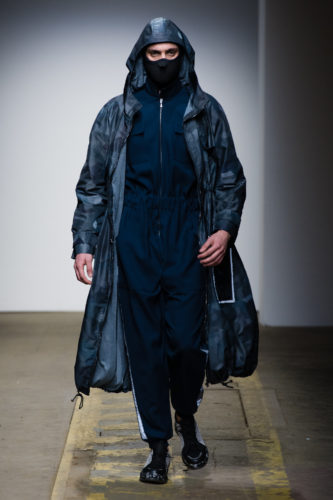 Dear Shaded Viewers,
Talents 2019 BA Fashion Show was presented under the patronage of Altaroma and Camera Nazionale della Moda Italiana. This edition involved 22 students who collaborated with 41 companies that represent the "Made in Italy" manufacturing industry. The 22 capsule collections (6 outfits each, 12 womans wear, 2 menswear and 8 accessories). Each collection represents the individual research and ideas which include storytelling. The 3-year program is under the guidance of Santo Costanzo, Fashion Department Coordinator and Luigi Mulas Debois, Accessories Department Coordinator.
The 2019 talents are: Agnese Balsamini, Antonino Barraco, Annamaria Biasiol, Diletta Caracci, Francesco Castaldo, Tania Cellini, Eleonora Di Girolamo, Federica Dominici, Chiara Donati, Eleonora Falchi, Bendetta Giunti, Giuseppe Maldera, Sara Pacioni, Karen Papace, Alice Paris, Olimpia Pediconi, Luca Rao, Alessia Romenazzi, Sofia Scarponi, Sara Scascitelli, Alessia Scasseddu, Livia Viola.
A prestigious jury of professionals from the Fashion System will judge their work, evaluating the collections in terms of inspiration, technique and styling. Accademia Costume & Moda wants to give maximum visibility to their creative flair, their personality and stylistic skills, as well as receiving feedback, confirming the continuous dialogue between the Academy and industry so to maintain contemporaneity in meeting its requests.
The jury is formed by: Giampiero Arcese, Creative Director; Sabrina Scarpellini & Massimo Bonini, Bonini Showroom; Manuela Brini, LVMH Creative Talents Manager; Aldo Maria Camillo, Creative Director ALDOMARIACAMILLO; Livia Carimini, Assistant Haute Couture Valentino, Andrea Ciaraldi, Senior Vice President Creative Director Women's Collection Ralph Lauren; Albino D'Amato, Owner and Creative Director A.Teodoro; Deanna Ferretti Veroni, Modateca Deanna; Simonetta Gianfelici, Fashion Consultant & Talent Scout; Cristina Gnugnoli, Senior Vice President and Creative & Corporate Relations Moncler; Riccardo Grassi, Showroom Riccardo Grassi; Andrea Incontri , Men's Creative Director Tod's; Laura Lusuardi, Fashion Coordinator Max Mara; Sara Maino, Deputy Director Vogue Italia & Head of Vogue Talents; Raffaello Napoleone, CEO Pitti Immagine; Leah Perez, Head of Fashion Shenkar University (Israel); Fabio Piras, Course Director Central Saint Martins,(UK); Elinor Renfrew, Head of Fashion Kingston University (UK), Francesco Scognamiglio, Creative Director Francesco Scognamiglio; Silvia Venturini Fendi, President Altaroma.
A. Lupo Lanzara, Deputy Chairman Accademia Costume & Moda: "I am happy and grateful as the relationship with the Made in Italy manufacturing companies and international fashion houses is continuing to evolve. Compared to 2017, the number of companies involved in the final work has doubled and we can proudly say that Accademia Costume & Moda has a placement ratio of 93% for our Talents Project. At present, more than 80 companies actively collaborate in the educational "experience" of our students, across the entire academic offer. The Academy is also growing in terms of International positioning and this is only thanks to all the stakeholders involved and for their generosity".
One of the 22 students receives the "Pitti Tutorship Reward"  giving the winner the opportunity to be guided by Luca Rizzi, Project Director of the Program, through a 3-step process.
Later,
Diane