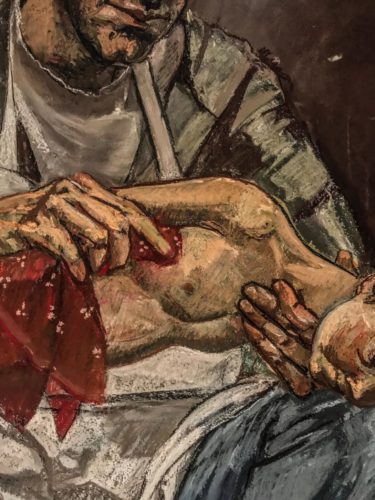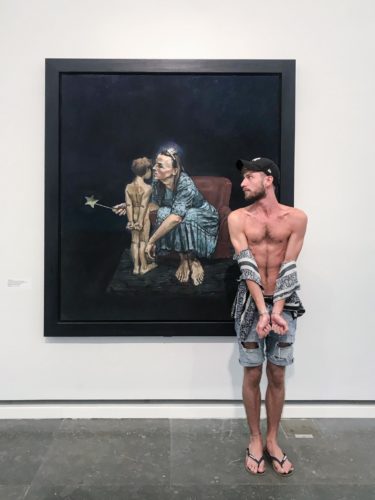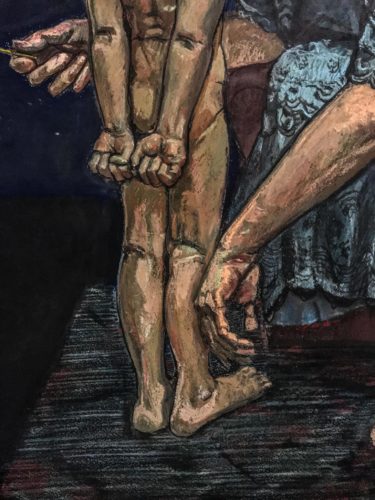 Paula Rego is exhibiting The Cruel Stories at Le musée de l'Orangerie, from the 17th of October to the 14th January 2019 and I urge you to go!
I've discovered her work in la Casa da historias in Cascais, Portugal, last year.
I was simply breathless!
She was born in 1935 in Lisbon, Portugal.
Rego is particularly known for her pastels, paintings and prints based on scenes she creates in her atelier, using handmade muppets, sculptures and live models. Her creations are derived from fairytales, fables and relics of her own experiences: a form of catharsis.
Children and heroines are frequently at the center of her narration.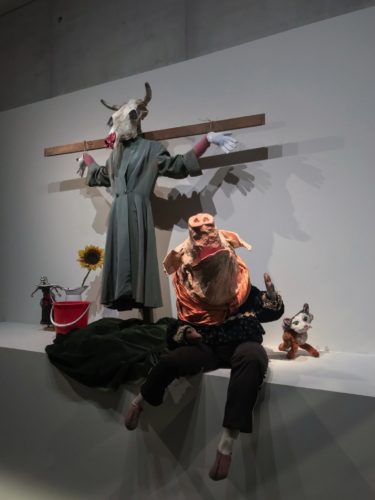 As an adolescent, she left Portugal and Salazar's oppressive dictatorship. She then attended Slade School of Fine Art, London, United Kingdom, where she met the artist Victor Willing, whom she married and with whom she had three children.
The artists and their family spread their life between the United Kingdom and Portugal.
Rego's work relies on a wide range of techniques, her art is at the crossing of an English realism (Freud, Bacon), a more traditional baroque, inherited from her Portuguese roots and an art of illustration and of printmakers like Goya and Doré.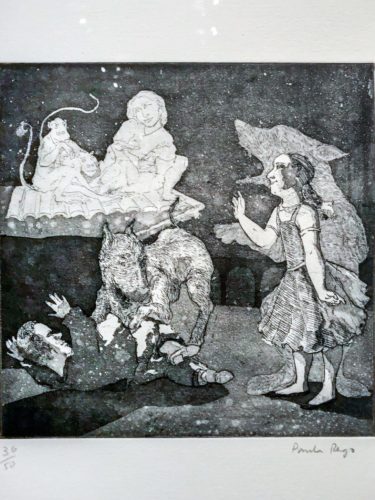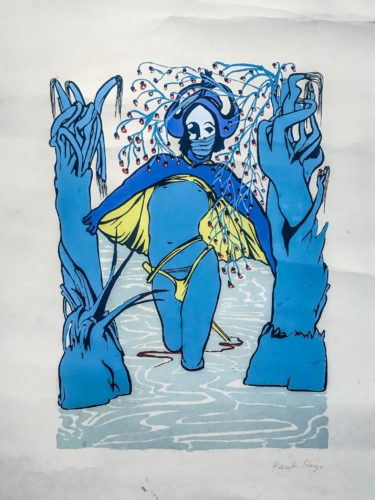 Through pictorial stories she tries to sublimate her own story.
She diffracts both space and time and her images seem to unify different moments in one picture.
Her drawings can look somewhat childish at times. Proportions and perspectives are not precisely respected and this eeriness makes her style unique.
It almost seems like she is coming back to a state of mind that allowed her inner child, the little girl she has never ceased to be, to express herself.
Symbolism roots her narration of the secret reality of her life, perhaps too rough to be told.
Ambivalence is the first word on the top of my mind when I see her work.
She creates a beautiful tension through the gesture of her characters, always hard to define, between love and distress, thus causing a gnawing discomfort.
Like in fables, people become animals, animals morph into people as odd as a dream can be.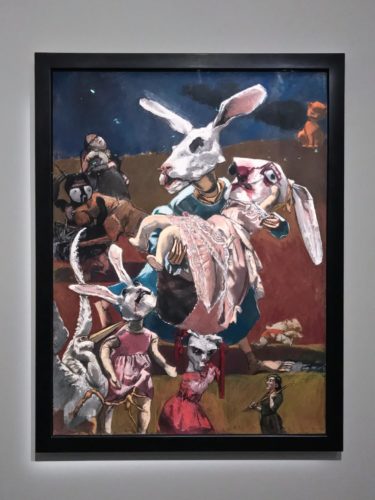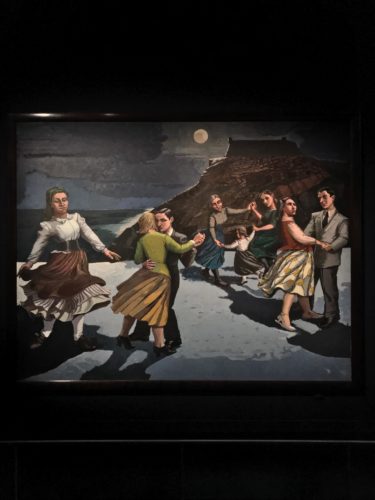 Rego has built a personal tale of tales, a collection of artworks rooted on multiple techniques. Her narration combined to the ambivalent positions of her characters allows her to blend fiction with reality, tales and personal experiences, as a bandage, to shed light on the unspeakable.
Her work is an invitation to remember the child we have been, to explore the past and the deep wounds it left as it built us as we are today.