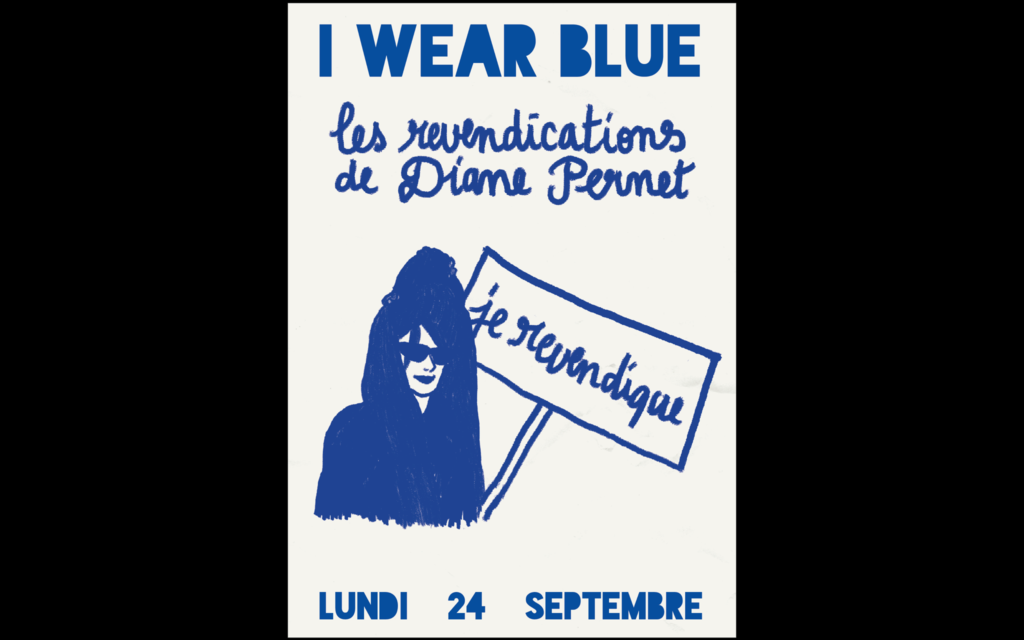 Dear Shaded Viewers,
"LES REVENDICATIONS DE DIANE PERNET" AN EVENT AT #IWEARBLUE HOSTED BY ABOUT A WORKER.
About a Worker is not just a brand designed by workers, it's a movement.

Dive into the universe of the About a Worker project during the I WEAR BLUE event: a fashion pop-up with an eclectic program happening.

Meet me from 6.30pm on Monday September 24, for a Q&A talk and a brainstorm on the future of technology in fashion.
Galerie Ormesson
13 rue d'Ormesson
75004 Paris
Drawing credit: Carole Lamari aka Dirtycarolita