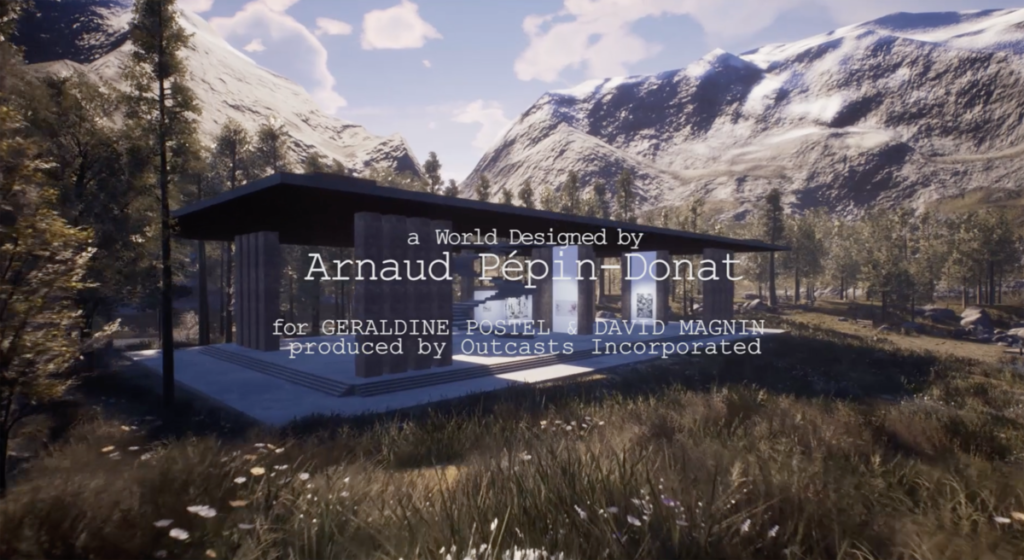 Dear Shaded Viewers,
The virtual exhibition space DMGP OBSERVATORY is now live. The exhibition space exists without walls and is lost in nature. Their first exhibition is entitled "Drawing A Collection Part 1" with artworks taken from the private collections of the Observatory founders, Geraldine Postel and David Magnin. The choice of art is based on the various technics related to the founders philosophy, our society and its new technologies. The drawing is viewed here as the origin and source of all art forms and explains the choice of this medium to start their project.
The newest 3D technologies is used for this space which hijacks the obstacles of the present economic world and creates an alternative to the existing institutions within a sense of an infinite utopian space.
In 2020 a physical space for an artists' residency will be constructed in the French Alps in homage to Charlotte Perriand. This residency will give rise to a publishing house to edit multiples and limited series with artists.
Please share the DMGP OBSERVATORY site link with your net to provide more visibility to it and contribute this way to their actions.
DMGP OBSERVATORY has been conceived by the art collectors and curators duo, David Magnin and Geraldine Postel "notre monde virtuel et alternatif" and was designed by Arnaud Pepin-Donat within Unreal Engine and co-produced by David Magnin and Outcasts Incorporated®. WWW.DMGPobservatory.com
Later,
Diane