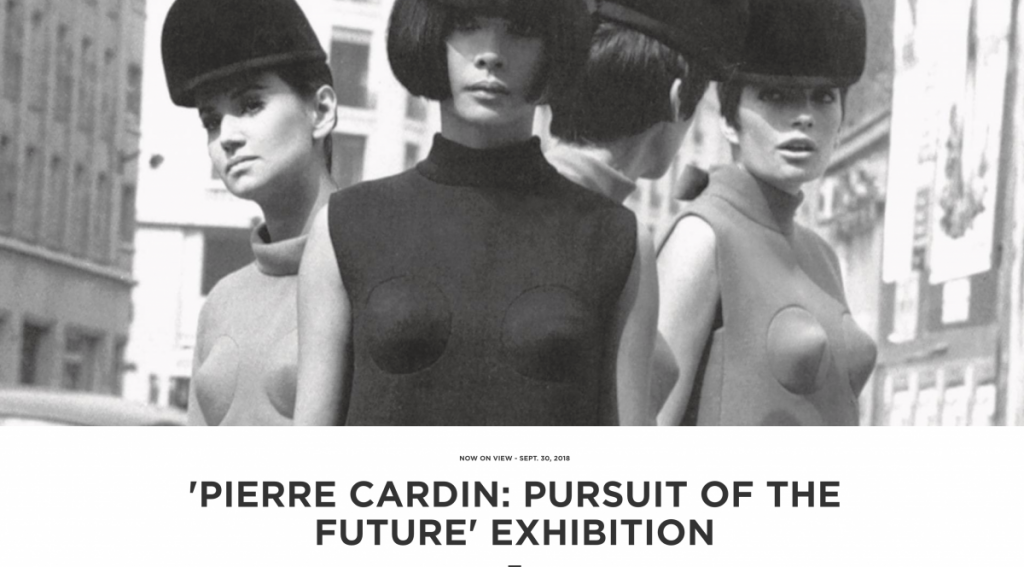 Dear Shaded Viewers,
The exhibition presents iconic looks for both women and men from the 1950s to present, borrowed mainly from the Pierre Cardin Museum in Paris, and includes several dresses from the SCAD Permanent Collection. Cardin has said, "The clothes I prefer are the garments I invent for a lifestyle that does not yet exist — the world of tomorrow." The exhibition celebrates Cardin's spirit and vision, both unwaveringly inspired by the future.
In 2008, Cardin was honoured with the SCAD Étoile for his impact on the fields of fashion and design as well as his role in the historic restoration and cultural life of the medieval village of Lacoste, site of the university's study-abroad location in France. Best known for his 1960s space-age style, Cardin has pushed the boundaries of fashion by exploring new materials and silhouettes. In addition to his contributions to fashion, Cardin is a design innovator whose pursuits extend to accessories, costume design, jewellery, product design, fragrances, furniture, theatrical production and more.
http://www.scadfash.org/exhibitions/pierre-cardin-pursuit-future-exhibition