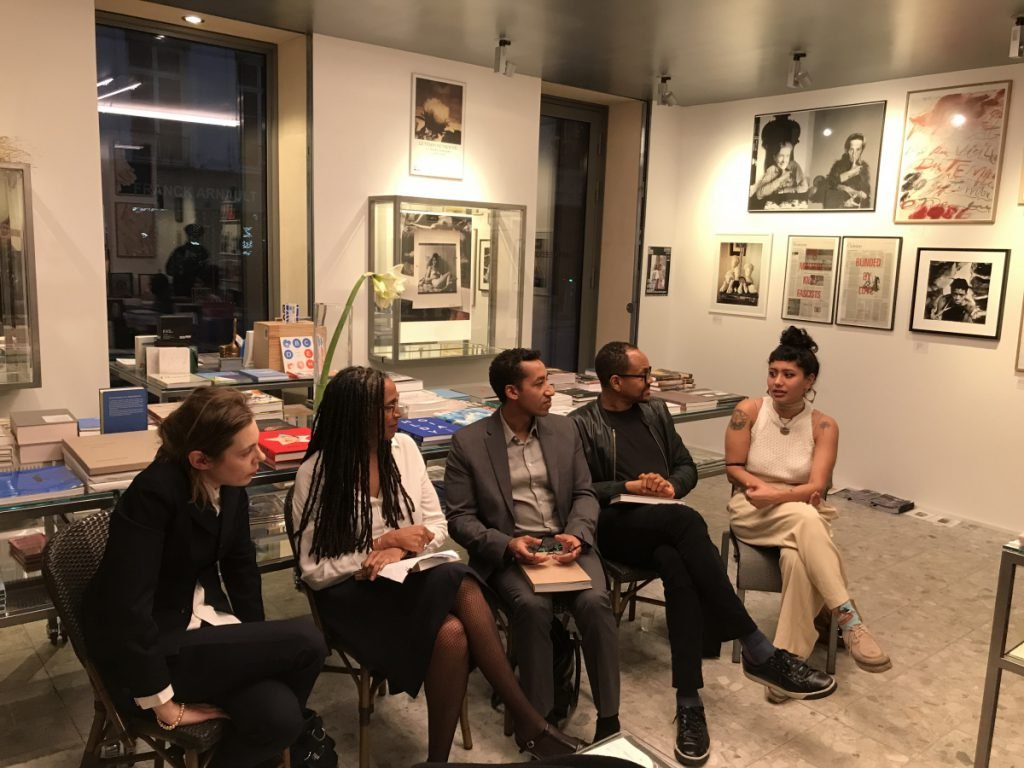 Dear Shaded Viewers,
My friend Osei Bonsu invited me to a conversation at Yvon Lambert Bookshop early this evening and it was a chat around the new book by  Lyle Ashton Harris: Today I Shall Judge Nothing That Occurs. In conversation were Osei Bonsu, Raina Lampkins-Fielder and Nora Philippe. Harris was born in 1965 and spent 25 years of his life cultivating a diverse artistic practice ranging from photographic media, video installation and performance. His work explores the nature and impact of ethnicity, gender and desire on the contemporary social and cultural dynamic.
The book is an artist's archive of 35 mm Ektachrome images "along with journal entries and recollections by contributors, coalescing in a presentation of what Harris has described as "ephemeral moments and emblematic figures (…) against a backdrop of seismic shifts in the art world, the emergence of multiculturalism, the second wave of AIDS activism and incipient globalization." In addition to the book which is published by Aperture and available at the library Yvon Lambert 14  rue des Filles du Calvaire in Paris. ONCE (NOW) AGAIN, is a site-specific multimedia installation, features a three-channel slideshow video work comprised of three simultaneous images taken from Harris' Ektachrome Archive (photographed 1986-2000) as well as three video works using footage originally recorded on Hi-8 and MiniDV format at Centre Pompidou as part of Cinema du Reel till April 1st.
http://shop.yvon-lambert.com/product/13-mars-lyle-ashton-harris-
Later,
Diane