Dear Shaded Viewers,
On February 19-21st Old Spitafields Market launches The Silk Series, a new cultural initiative curated by ethical fashion designer Mei Hui featuring 28 stalls of fashion, art and lifestyle from East London's most exciting creatives. A long-standing East London designer, Mei-Hui has joined Ten Ten (a creative organisation founded by Nuno Mendes and Stephen Machintosh), and will bring together a diverse group of new traders that sit at the intersection of fashion, art and lifestyle.  Running Monday through Wednesday, every week, Old Spitalfields Market's Silk Series will incorporate a series of events, workshops, exhibitions and talks that run alongside the new traders.
"Our aim is to re-establish that unique connection between traders and consumers, creating a more rewarding and personalised experience.  Old Spitalfields Market's Silk Series provides established and upcoming East London designers a gateway to London's diverse national and international audiences. The Silk Series is a window into new approaches to style, new attitudes to design and the boundless energy that is being generated by East London's art scene right now", says Mei-Hui.
To kick off this cultural initiative, local artist Sue Kreitzman will be exhibiting her work during launch week of Old Spitalfields Market's Silk Series. With a deeply rooted cult following, this self-titled "Wild Old Woman" will definitely bring the wow factor via her visceral, colourful, joyful art, which borrows from the cultures that enrich East London. Considered a leading authority on how to 'wear one's art', Sue will give a talk on East London, her work and Old Spitalfield Market as well as a 'Colour Walk' – a live installation of artists wearing their art (Wednesday 21st February, 11am – 530pm).
Each week, as Old Spitalfields Market's Silk Series progresses, Mei and her Ten Ten team members, will be providing an arresting series of events amidst the colourful backdrop of some of the most exciting designers and traders around. From print designers with bold geometric yoga pants (david david), contemporary silk scarves (LAMAR Scarves) and mesmerising designs from nature (Arlette Ess), to Pop Art and Pop Fashion with Torture Garden's latest latex offering and Philip Colbert's label The Rodnik Band , there is something for everyone to revel in.
When it comes to Accessories, the work and workshops on offer range from Sophie Coche Velou and No Wear Designs to Candy Baker with her affordable, yet luxurious hosiery.  Franca Berr with her edgy, dramatic, yet tongue-in cheek jewellery as well as Linnie Mclarty's statement pieces. Not forgetting the outrageous and beautiful shoes of Natacha Marro,
For Ethical and Sustainable fashion, Mei's own Victim Fashion Street label will be featured.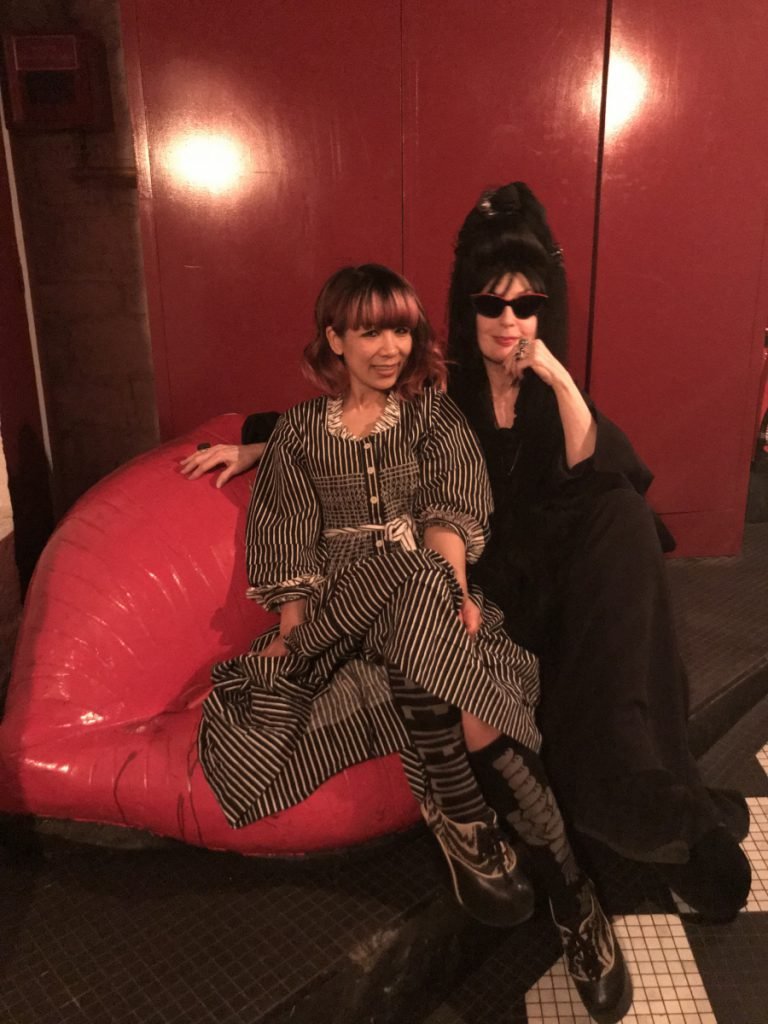 About: Mei-Hui spent four years studying fashion, art and languages around Europe, before starting out on the market stalls of Portobello and Spitalfields, where she made a name for herself among fashion insiders and began her journey to become one of the fashion industry's up-cycling pioneers. She uses reconstructed vintage materials, rare recycled textiles and precious embellishments including antique lace and haberdashery. After honing her approach, she launched her brand, based on her fateful address on East London's Fashion Street, and began to grow her made-to-measure business.
Expanding into ready-to-wear Mei-Hui then began to present her work at trade shows in Paris and London Fashion Week, all the time gathering attention from some of the world's finest high-end stores. She has been asked to present her work, either as exhibitions or fashion shows, at some of the most prestigious institutions in Britain and abroad, whilst becoming a lecturer, a designer for a co-branded range at Topshop, a major player within the ethical and sustainable fashion movement and a curator of entertainment-based multi-media pop-up fashion shops. She truly is a force of fun and meaningful fashion, who perfectly imbues Old Spitalfield's Silk Series' mission to merge fashion, art and lifestyle into a vibrant collection of artists, designers, traders and visitors.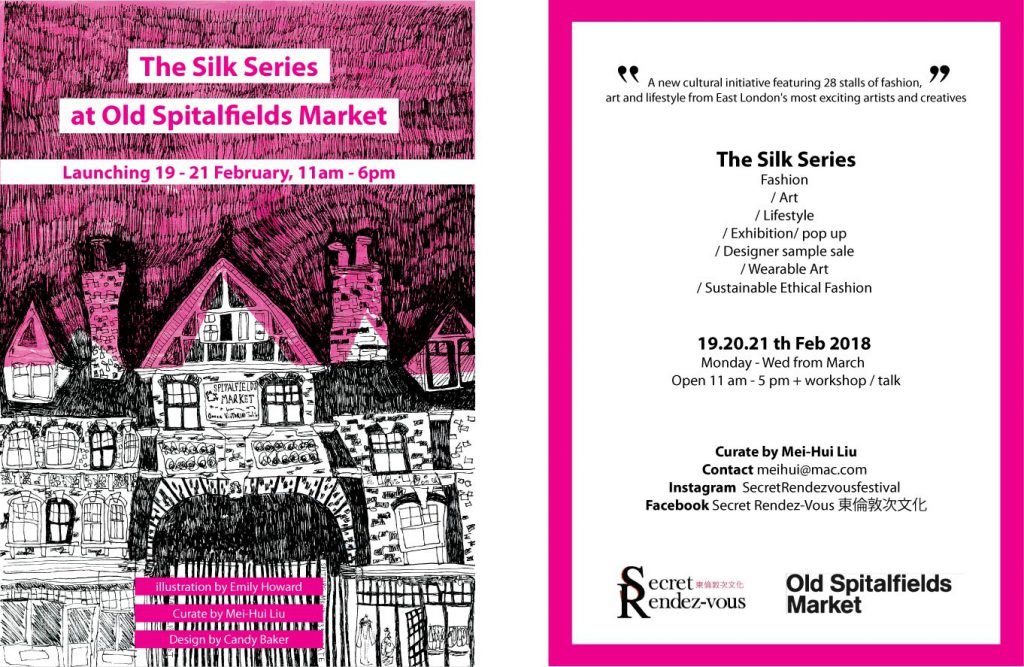 Regular opening Hours: Monday – Wednesday, 11:00 am – 6:00 pm
Old Spitalfields Market address: 28 stalls between Brushfield Street and Lamb Street
Website: oldspitalfieldsmarket.com
Instagram, Facebook, Twitter: @oldspitalfieldsmarket
Hashtag: # oldspitalfieldsmarket
Photo credits: Ale Sandra
Ten Ten: is a creative organisation headed up by Chef Nuno Mendes and hospitality consultant Stephen Macintosh. Together with the market owners, their vision is that the new market becomes a hub for creative and entrepreneurial talent, serves the local community and celebrates its East End origins.
About Old Spitalfields Market: The original East London market. Old Spitalfields Market prides itself on championing small producers, local creatives, independent retailers and a few well-known brands under one historic roof. Its daytime market has over 70 retail stalls and street food traders. The latest addition to the food & drink offering is The Kitchens, recently launched to bring some of the best restaurants in London, operating on a small scale, to the benefit of the local foodie crowd. These include Monty's Deli, Dumpling Shack, Bleecker Burger and Sood Family.