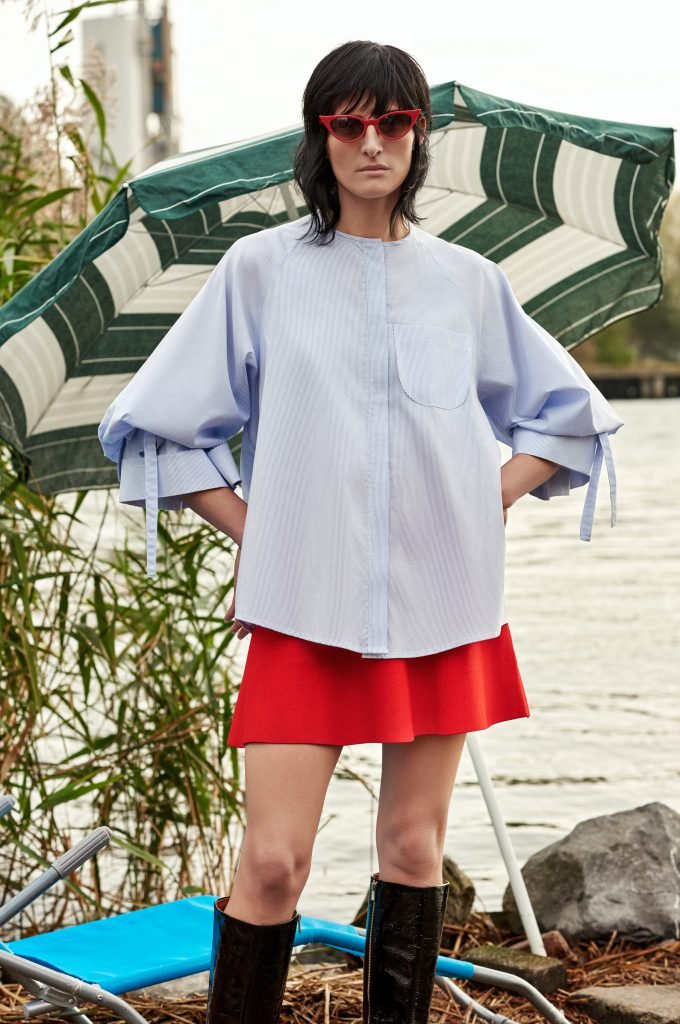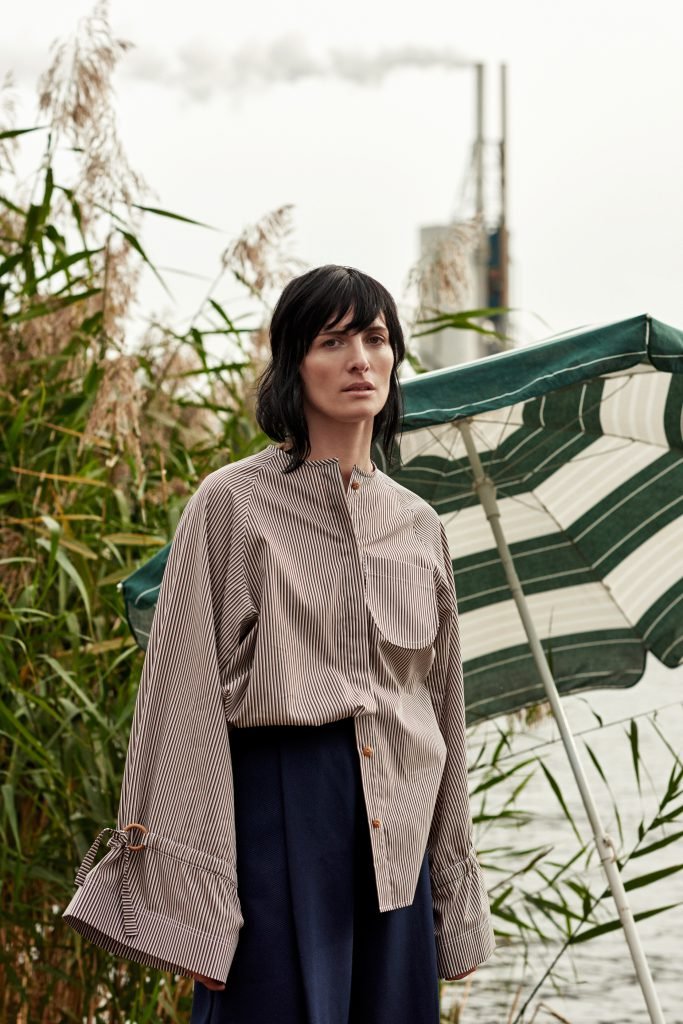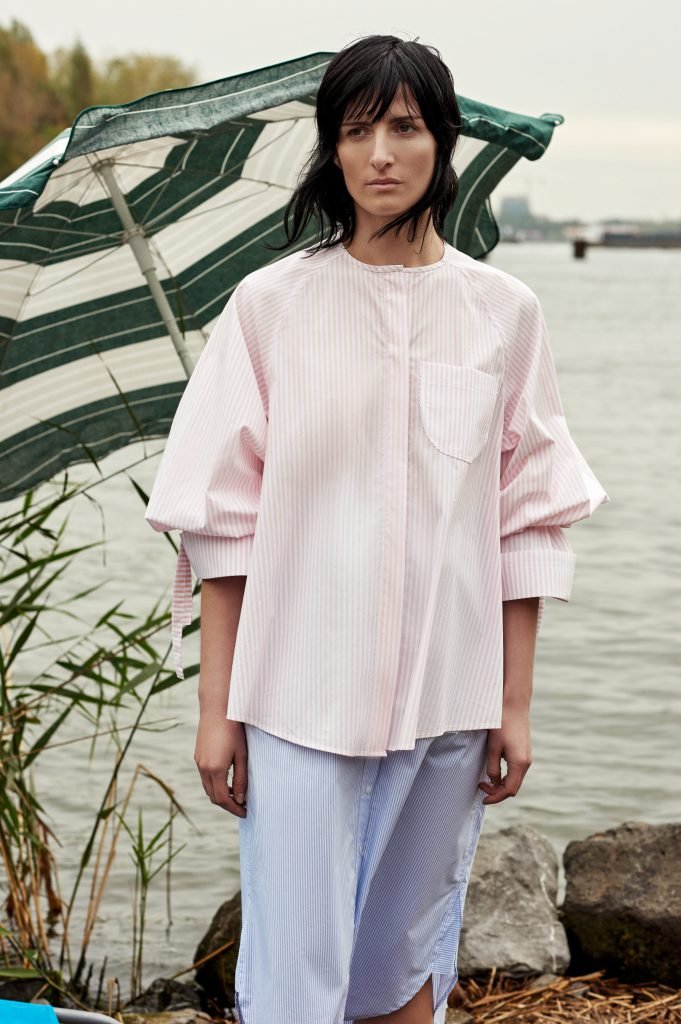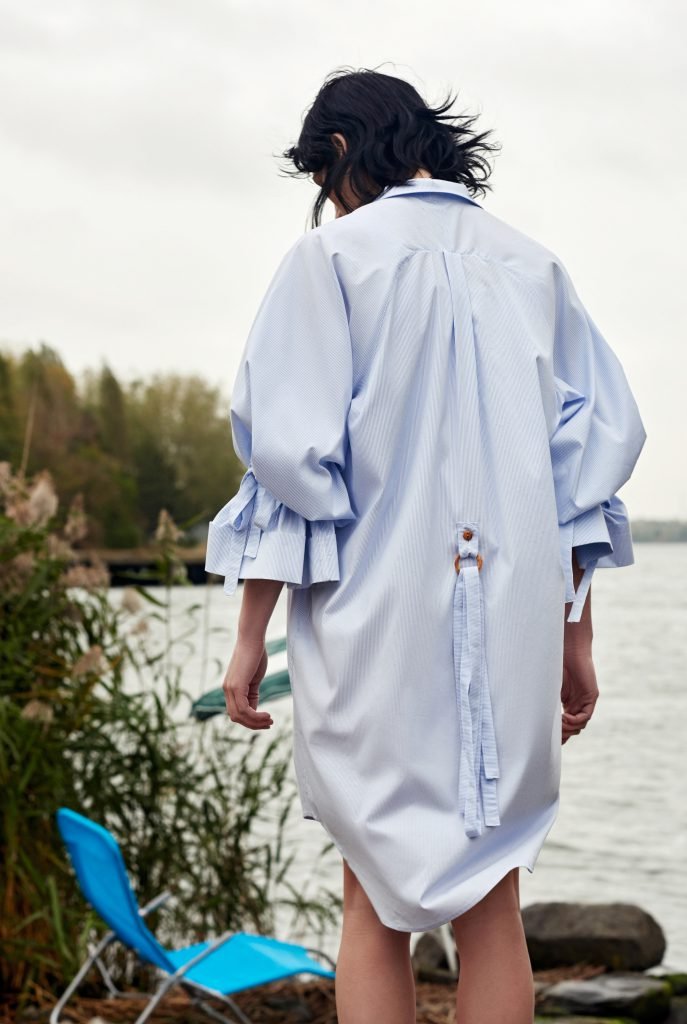 SOME SORT OF RESORT' offers comfortable shirts and tunic dresses in a body-friendly silhouette. The range incorporates classic menswear shirting references,
feminine shape and frivolous details: Absolutely crunchy! 
'SOME SORT OF RESORT'
SCHUELLER DE WAAL introduces their latest collection.
After the exceptional response to 'the ruffle sleeve blouse', the designers are now launching a capsule collection featuring various 'classic' interpretations of this iconic
SCHUELLER DE WAAL item. The collection offers comfortable shirts and tunic dresses in a range of striped shirtings. SDW believe in the strength of this functional wardrobe, and as such, the items have been pre-produced and are ready to order.
"see SOME SORT OF now – buy RESORT now"
'SOME SORT OF' expresses the labels cheek and eye connotation towards the fast pace of fashion. Nevertheless by detaching a 'resort' collection from its predefined launch time, the label underlines their belief in collections between seasons with a focus on a specific product.
Let's turn parasols into umbrellas and the other way round all year long.
It sure is fun!
Order via: SCHUELLER DE WAAL or DM: @schuellerdewaal
Photography: Petrovsky & Ramone – Model: Kim Peers – Styling: Mary-Lou Berkulin
Hair & make-up: Judith Neyens @NCL Representation
Best,
MHM.