Dear Shaded Viewers and Diane,
While the European Union (EU) is working on giving us the opportunity to purchase any product on any continental location (with same price conditions based on delivery dates and proper scheduled sales), fashion, shamelessly enough has no idea about it. The industry started rolling through a maelstrom years ago brought on by economical fear without post-evaluating it. All of its facets, from a low to high price range got intrinsically mixed and never found it's way out of the whirlpool. Are we stuck in the system? Yes, we definitely are – and what a mess!
The troopers of Fashion (Dior, Louis Vuitton and Chanel), those with big budgets for a spectacle not only decentralize us from the long-term desired SS2015 products but also own the capacity to geographically distract consumers (from shows in Seoul to Palm Springs with stopovers in Cannes) who have to follow the healthiest road – ready-to-wear's life cycle. When the cycle is incomplete, no matter how high fashion has risen into the glorious skies (in this case, architectural landscapes for the latest Resort 2016 and absurd presentations), there down the ground reality is bitterer for the martyrized markets. With the spring and summer temperatures never arriving for the SS2015 collections the European market is in a sale boom. Top retailers are already pre-discounting their stock under discrete operations (prestigious Parisian store offered -50% last Monday, with clientele being properly informed via email). And consumers are counting down, in ten days time we will be able to greedily start the avaricious period where we only want more and more discounts, hurting retailers who have the last chance to recuperate their huge SS2015 investments by grading reductions on their stock. This spring-summer sale will be remembered as one of the biggest to date, consumers have never been so lucky.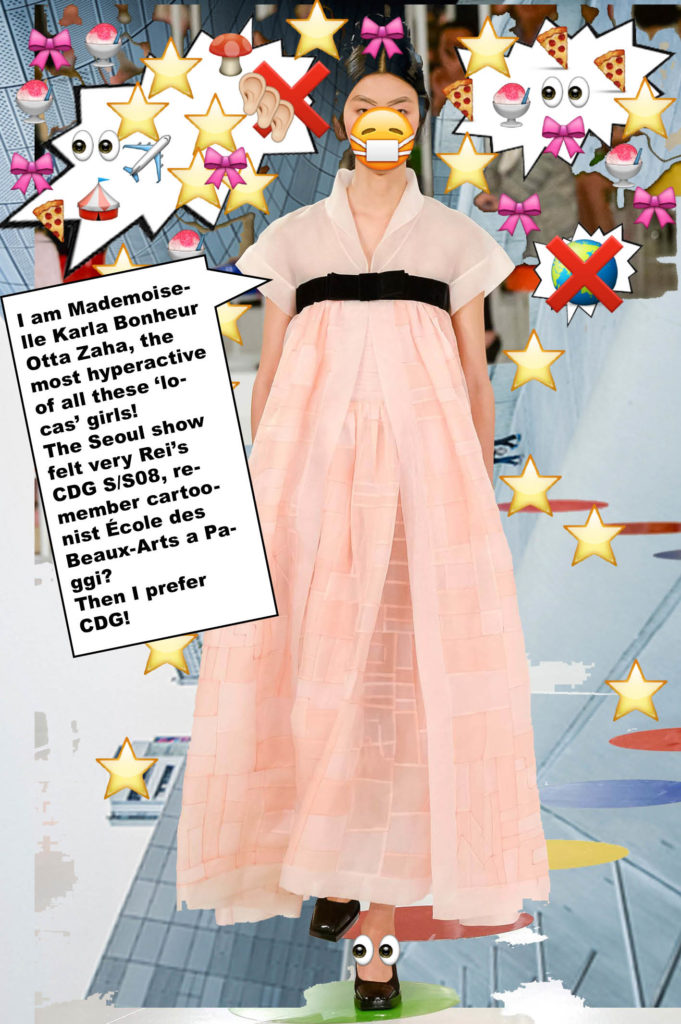 In the coming weeks consumers will be queuing to invest there predefined sales budget (can now finally afford to buy what initially was out of their budget) in this wild messy auction market. A budget that stores need to obligatory absorb in order to continue with their seasonal traffic within their racks – FW2015 is ready for first deliveries worldwide while some summer collections were delivered late last month, creating a very short life span for them at full price. Are we doing it right?
Certainly, that r-t-w sale budget could never divert or transform into a cruise collection purchase. The reason for that is its not what they are waiting for, it will make a presence on Instagram but who will purchase the insignificant products like the big 'hats' braided of black hair the CHANEL models are wearing? It is more important to use their budgets for solid ready-to-wear products existing in stores. Fashion has never been so far from our hands, activating desire from huge distances has now made products look so superficial and sad. With entire collections built to satisfy the eyes and the appetite of a few worldwide, it is ridiculously planned and absolute nonsense for all parties involved. We have lost our purchasing concentration, caused by a new industrial syndrome – Attention Deficit Hyperactivity Disorder in Fashion (ADHDF).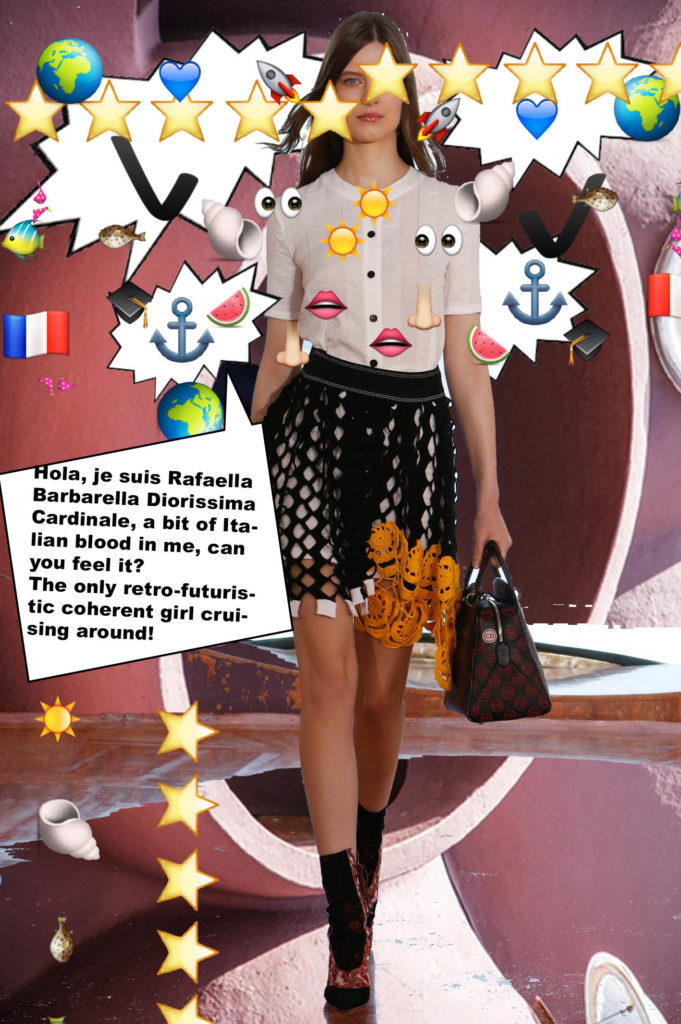 My interrogation now is, who is waiting for winter styles when we still have to flirt with our summer looks? Exposing the spring-summer items through wearing them will be the next step in the climate calendar. Because all that is produced, initially, has to be sold and then worn. If cruise collections distort ready-to-wear by bringing too much information into the market, we will be totally lost.
One Parisian influential retailer once told me during a flight while heading Seoul Fashion Week some years ago, 'guest free slots or huge event budgets are only good for you when you can make something out of it. Don't go because you are just invited, never do charities; know why you are going'.
He also added, 'it costs only more money to have your staff for so many days out of their office, hanging on an illusion that could hardly come'.
Since then, I never saw him again on board, except short chitchats in the struggling city of Paris. Today his advice still sharply echoes; traveling so far for some posts on Instagram is not the business of fashion. And if we would have a full year filled calendar, there would be no time for analysis and reflection. Neither consumes it, nor idealistically wears it.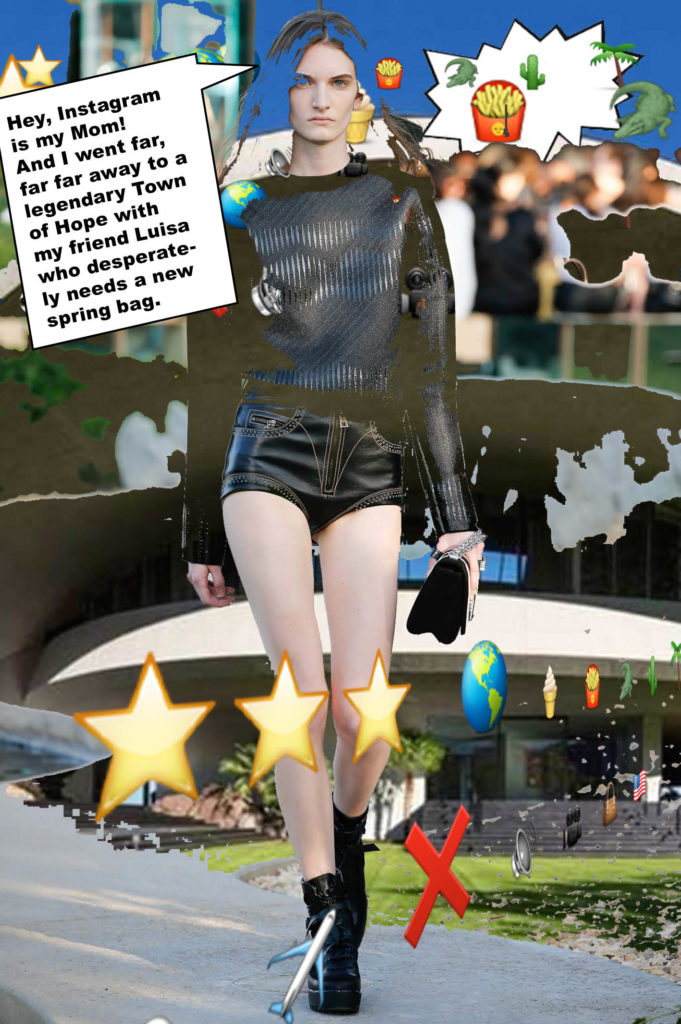 From my own point of view, it all went wrong when the mass could recognize superb design, verbally appropriated it, but sadly, never purchased it (except some T's and sneakers – but that's not what fashions about). While the loyal consumer, who will always remain fantastically hidden, those ones I really love for their discretion hold the love for real garments.
Best,
Marcelo Horacio Maquieira Piriz.
Artworks © Ulises Chamorro