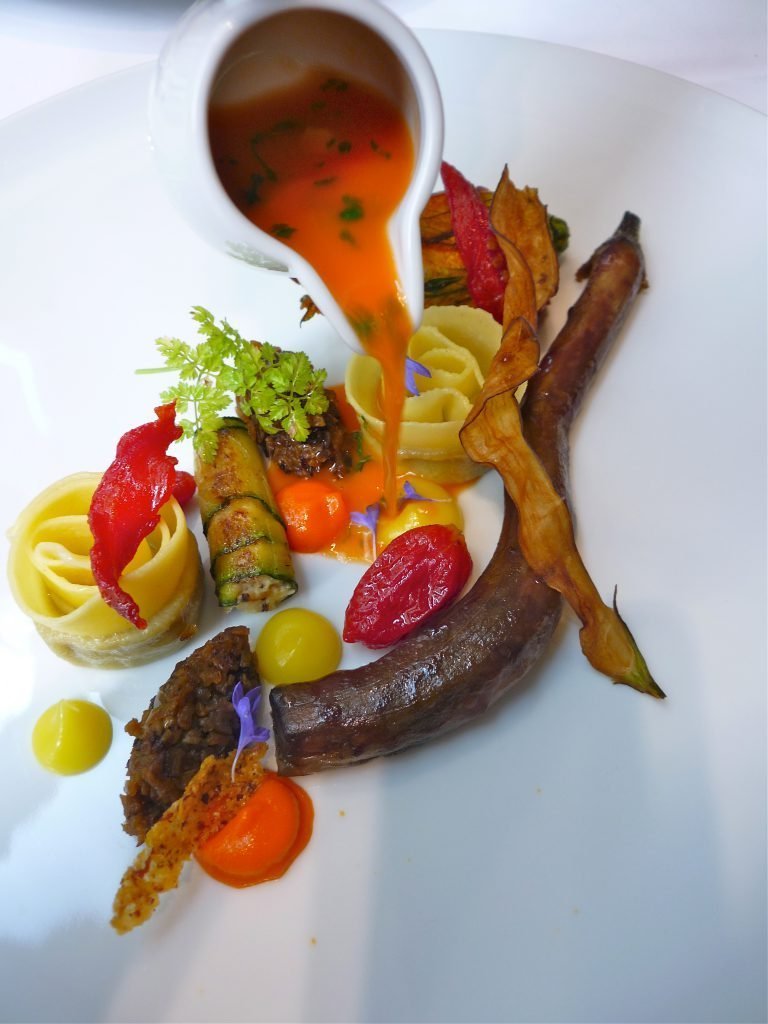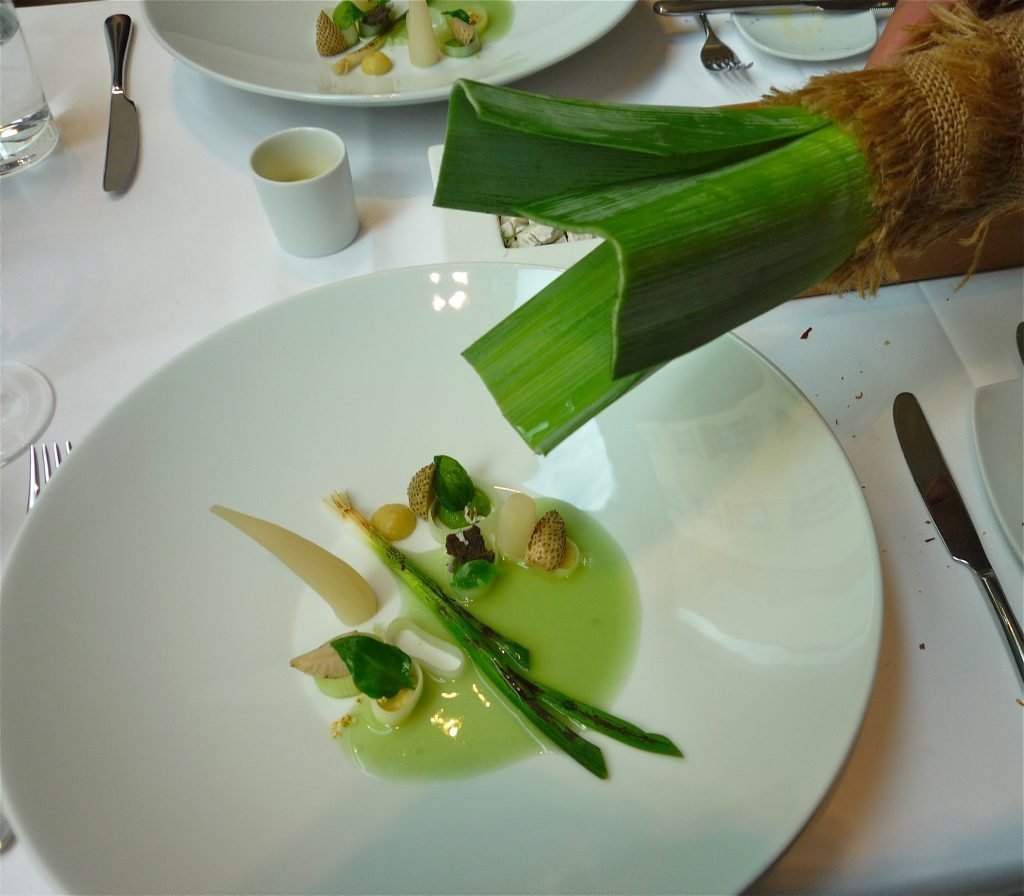 Above: 1. Deconstructed ratatouille with ravioli. 2. Cucumber creme with vegan caviar made from sea weed and olive oil. 3. A triumph of leeks & albino strawberries. 4. Desserts by chef de patisserie Thomas Scheiblhofer.
Dear Shaded Viewers,
During MQ Vienna Fashion Week last week, I was treated to a magnificent multi-course lunch at my favorite vegetarian restaurant, Tian. In March 2014, Tian received a Michelin star–only 3 other vegetarian restaurants in the world have been graced with the coveted star, including Joia in Milan and Daigo in Tokyo. Tian has also received two Gault et Millau toques. The chef de cuisine is Paul Ivic. Each dish during my lunch was an enchanting, and supremely delicious, work of art.
This salad featured avocado medallions filled with gazpacho.
The bread course offered 2 kinds of olive oil and fantastic lion seed oil, plus fresh sprouts.
A potato ball filled with artichoke and onion creme served in a petri dish.
Mashed summer squash (plus other natural ingredients) molded into a baby squash, served on a slate slab.
A view of my dining companion Emilie Mimi Habetzeder's deconstructed ratatouille which shows off the polenta-stuffed zucchini flower to tantalizing effect.
When this dessert was plunked down in front of me, I blushed from ear to ear. I may have skipped the double feature at vintage porn theater Le Bevereley in Paris the week before, but this was making up for it. A gold-dusted chocolate breast seems like something that might have been served in Caligula's court.
Oooh, but things got even racier! Something hot and sticky was poured over the voluptuous boob.
This is when things started getting a bit Dalí-esque….
Et voila! A fantasia of ice cream, fruit, syrup and fudge was revealed.
At one point, I wasn't sure how to proceed. I love boobs but let's be frank–I don't have a lot of "first-hand" experience with them!
A view of Tian's dining room and the handsome maitre'd.
Thanks for reading.
Love,
Glenn Belverio