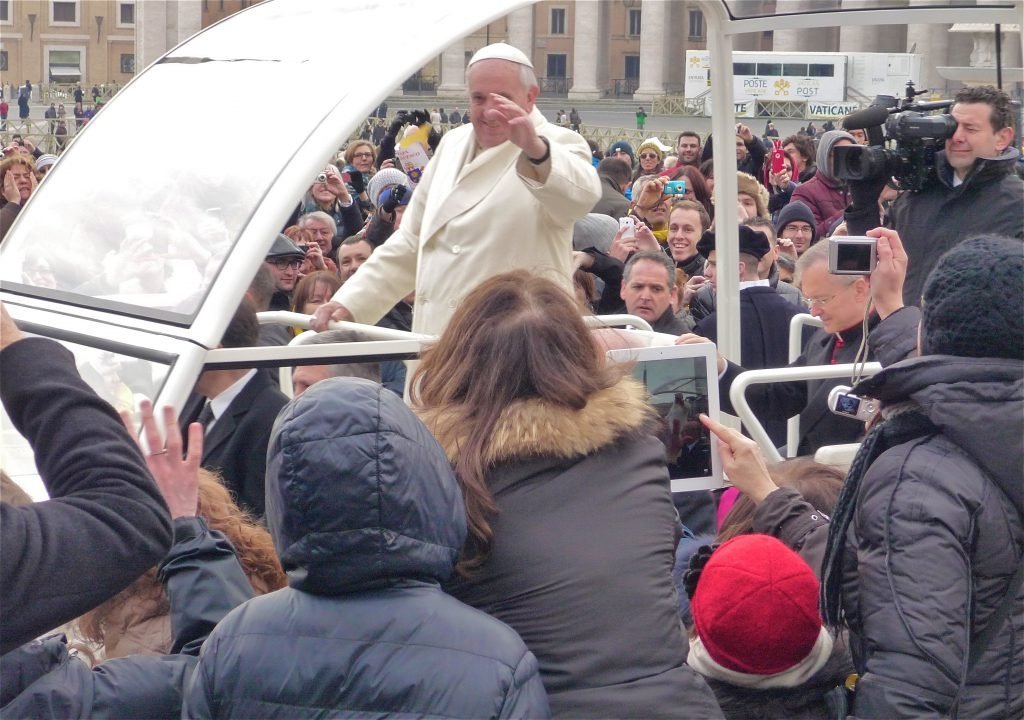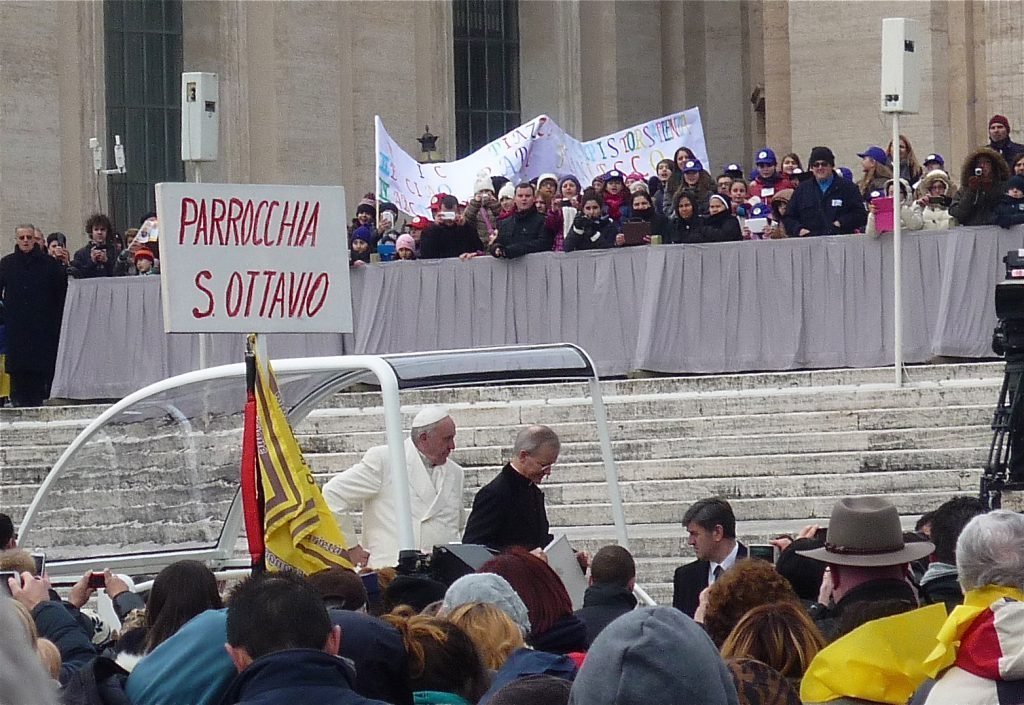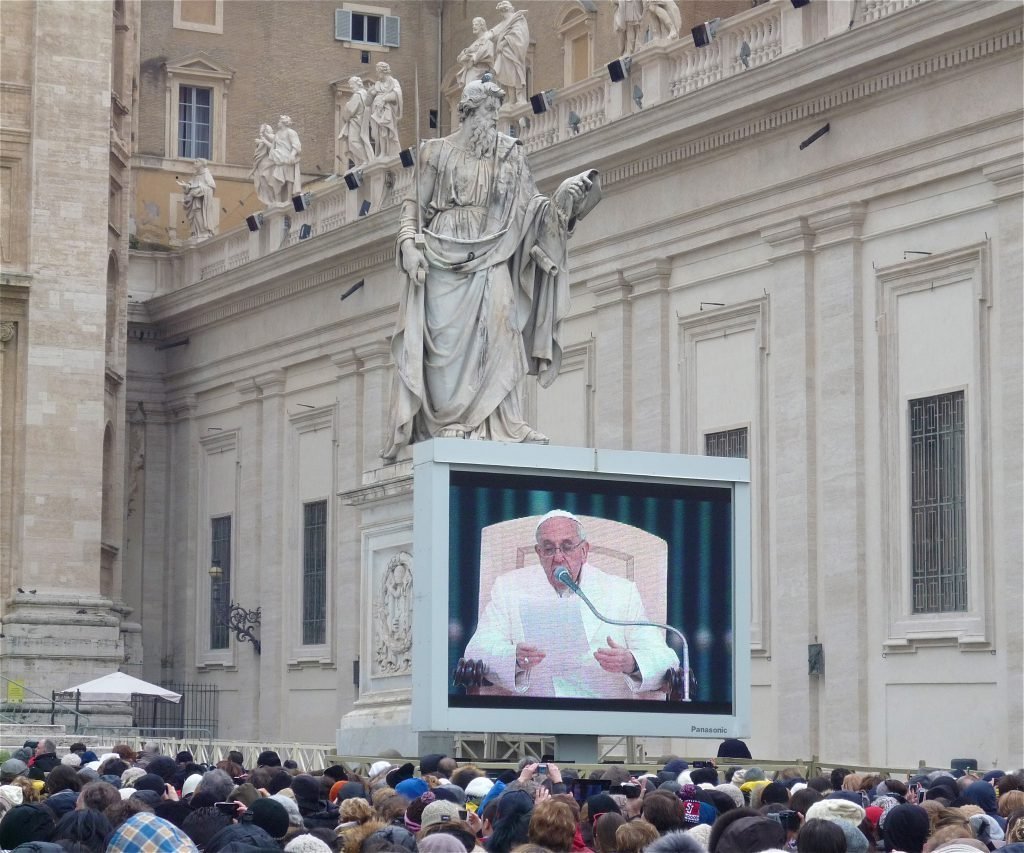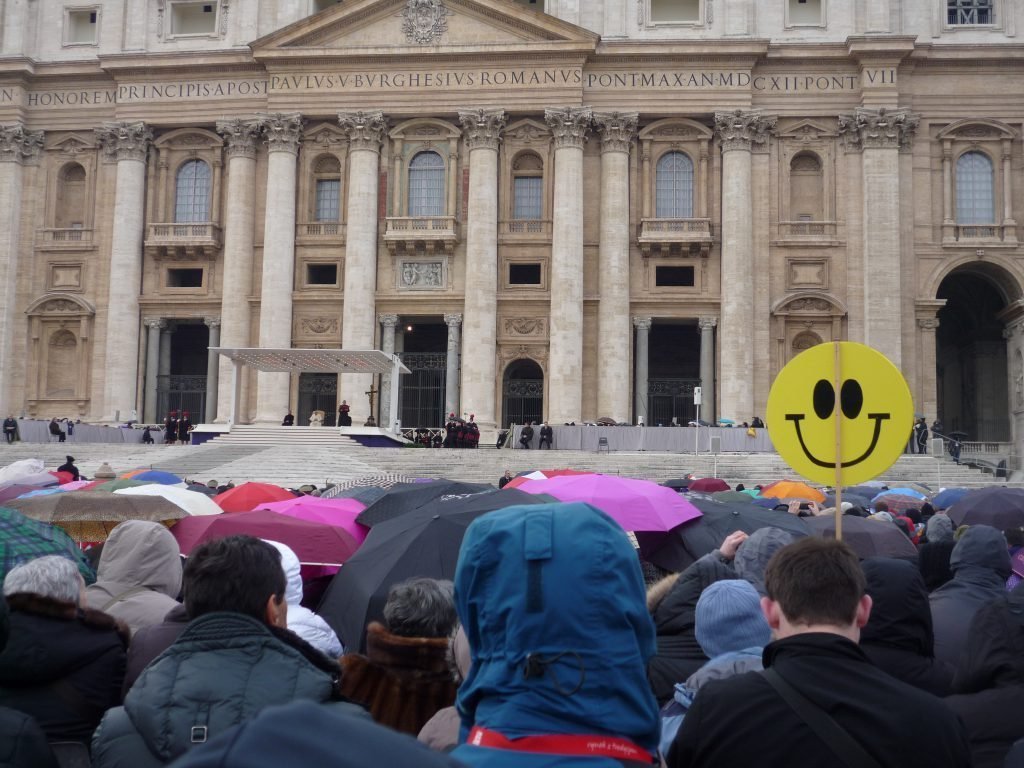 Dear Shaded Viewers,
Alta Roma fashion week is over and I'm lingering a few days in Rome, staying at the splendid Hotel Locarno. This morning I met my friend Paolo from the boutique tour company Roam Around Rome in St. Peter's Square and we collected our tickets to attend Pope Francis' weekly address to the pilgrims and other faithfuls. I've never been interested in any popes until now–but Francis is a total rock star. His radical comments about the Chuch's previous culture wars (gays and abortion) and his scathing attacks on global capitalism ("it's a tyranny") have blown some fresh air up quite a few papal skirts and predictably stirred the ire of benighted U.S. pundits who have denounced Francis as a "Marxist." (As if that were the worst thing in the world to be.)
For more on that, I suggest you read the rather in-depth profile on Papa Francesco in the New Yorker magazine where his left-wing associations, not to mention his doings during the Dirty Wars in Argentina, are discussed at length. Never in my lifetime has a pope been talked about and watched so closely. Andy Warhol would have loved him.
I hope you enjoy my photos from this day…..since Diane couldn't be there (imagine THAT photo! Black and white pure unearthly glamour) this has been my "Shaded View on Francis."
Amen sisters,
Glenn Belverio