Dear Shaded Viewers & Diane,
Fashion immortalizes, it documents, and in some cases, leaves an indelible geometric mark on all that follows. This is the case with French civil engineer, and later on designer André Courrèges(1923-2016). Today let me introduce you to COURREGÈS 2014.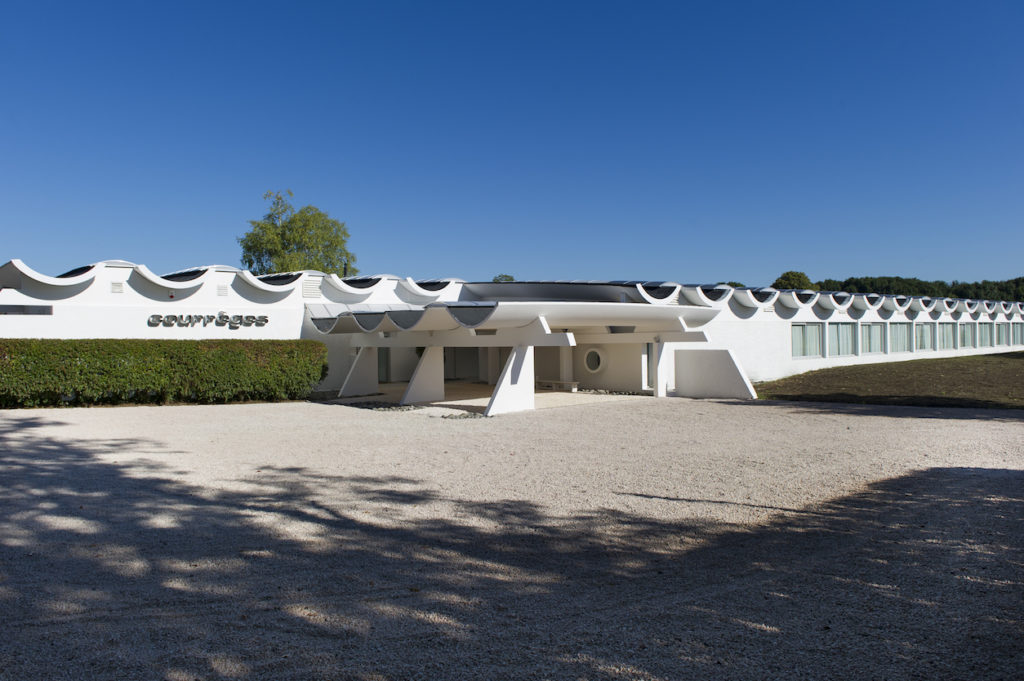 Right from his early collections, his provocative style perfectly encapsulated his own vision of fashion's future direction. His work helped revolutionize the aesthetic of the early 1960's, with his first Parisian Maison de Couture offering atypical styles such as his little white dress and trouser suit. While other houses were offering a wide range of styles and materials, Courrèges used predominantly vinyl and plexi and limited his palette to striking primary colors: metallic white, red and yellow. This was quickly adopted by younger women (including Audrey Hepburn and Catherine Deneuve), who were eager to embrace the future and move on from the elegant yet frumpy silhouettes many houses were offering. By using less fabrics and freeing them of the waist-nipping constriction of the haute couture, Courrèges was offering a new freedom befitting of the era. La liberation!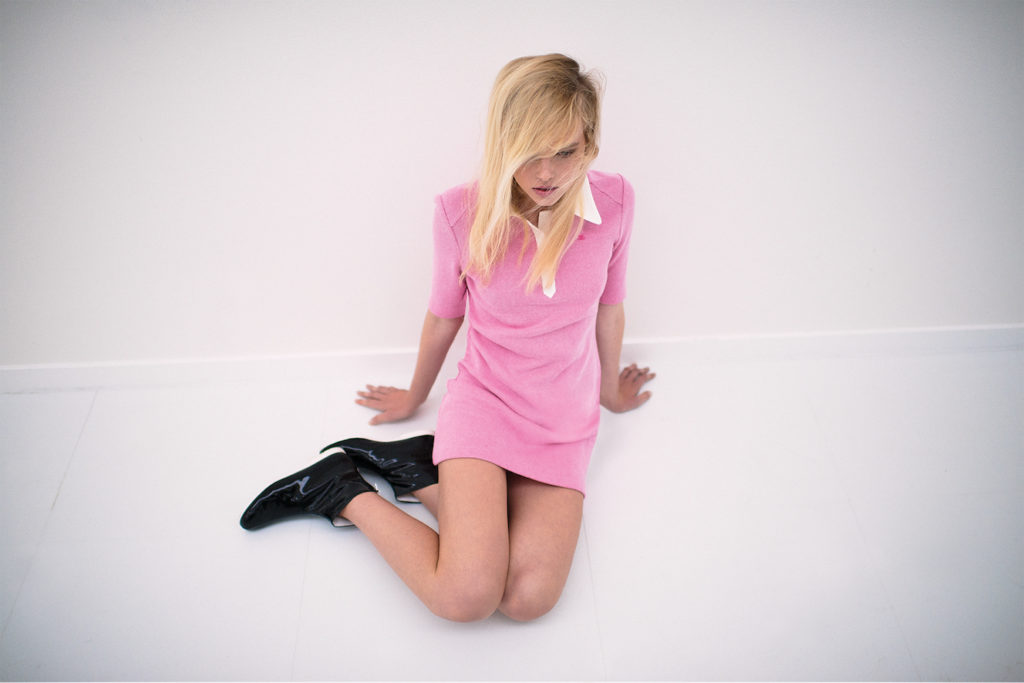 Courrèges' mini-skirt helped merge the raucous graphic style of the 60's with the world of fashion. With his minimalist approach, and indeed coverage, his designs were as renowned for what they exposed as for the covering itself. It was indeed about lengths, tending toward the shorter side. Coming from architecture, geometric shapes were a defining aspect of his work: squares, trapezoids and triangles were all incorporated and systematically engineered around languid sexy female bodies, rejecting the traditional moulage most designers were utilizing at the time. And it was through this originality and boldness in design that he achieved unforgettable moments in fashion history: Catherine Deneuve arriving at London Heathrow Airport wearing immaculate white circa 1965, her stark outfit in step with the age of space exploration that shaped our collective consciousness in the 1960's.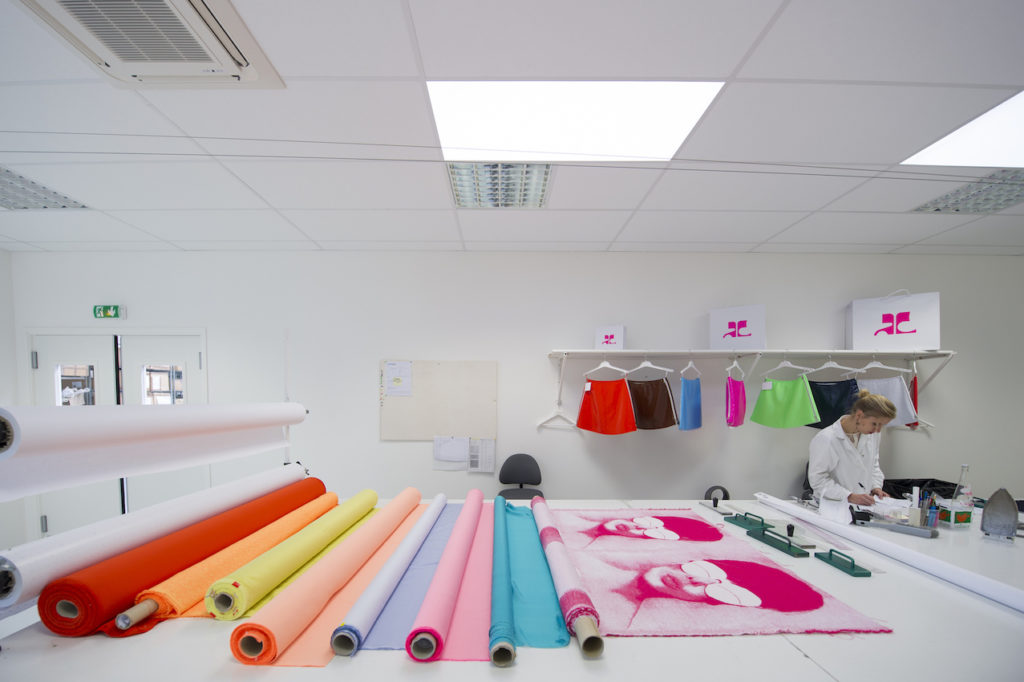 Courrèges had a myriad of influences with ideas from the modernist and futurist movements incorporated into his work through the use of high-tech fabrics and technology. This legacy of embracing technology has endured, with international press still discussing his influence on key high-end runway collections in 2013. Notoriously criticized then and nationally recognized now – the French government recently decorated Courrèges HQ's at his birth place Pau (Pyrénées-Atlantiques) as a national monument – Courrèges' story has never been dull. And now his signature promises a new journey for fashion's most modern consumers.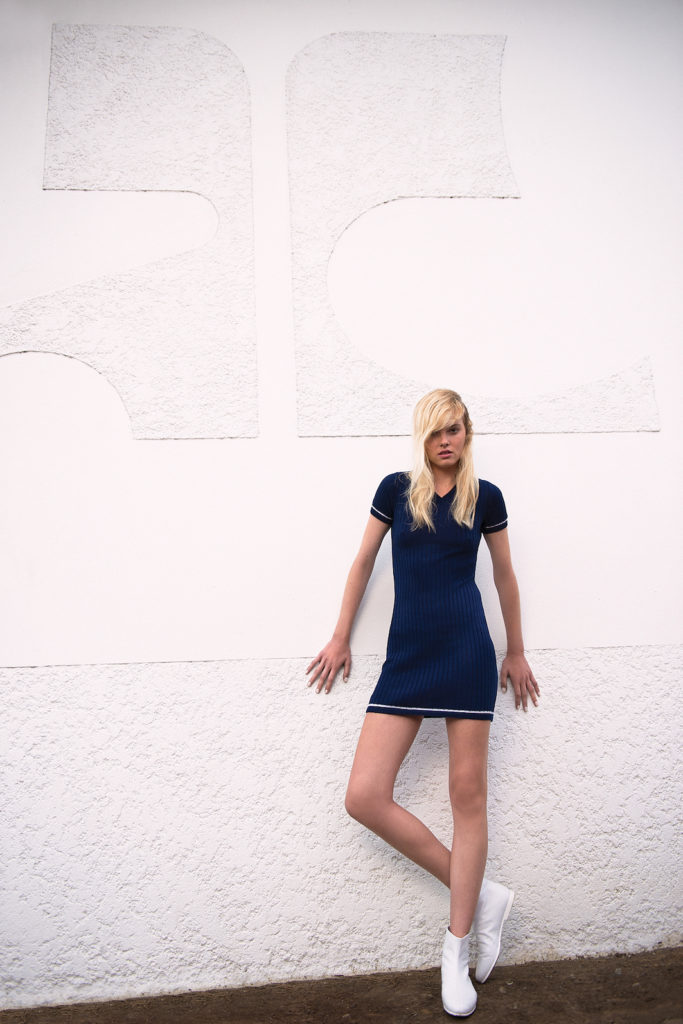 The new COURREGÈS spooky universe; revamped and adjusted to our times. Represented by swingy A-line dresses, low-heeled leather boots and cropped trousers, the spring-summer 2014 prêt-à-porter fully shaded. COURREGÈS goggles are spectacular; let the summer moon party finally start!
Best,
MHM.