Dear Shaded Viewers and Diane,
Whether they chase a dancer's muscular, supple limbs through all their daring steps, or they gently lean on a model's delicate shoulders, Joaquin Trias' designs always honor the female body by following its lines and gestures, fitting perfectly. But such a perfection can't be reached easily: the long, meticulous process beneath it is shown in all its moments at Cent8 Gallery, where Trias unveils his patterns and toiles, his corrections and studies to achieve aseasonal clothes, whose wearer will never get tired of.
For his spring collection, he started from his passion for Tadao Ando's architectural shapes which he then reproduced in fluid fabrics like silk, organza, and the thinnest of leathers; to wrap around the body and cling to his muse.
It was certainly his care for the human body and its movements that brought him close to another bright Spanish talent: Isabel Munoz's breathtaking photographs, featured in the installation, highlight the flexibility, grace and strength of a collection whose gowns turn into animated shadows in the black and white dance.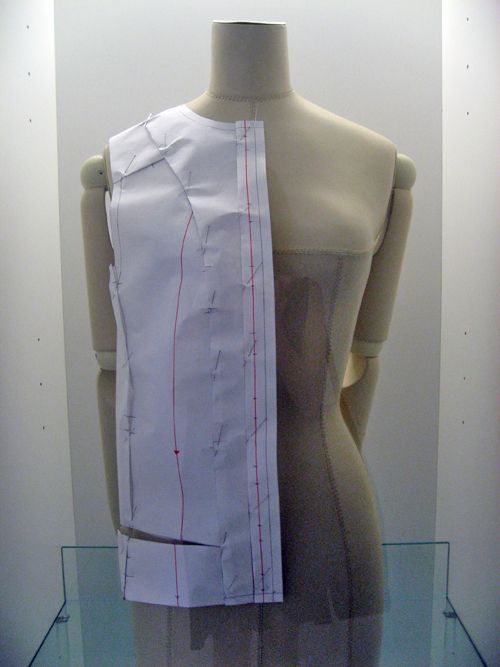 Later,
Silvia