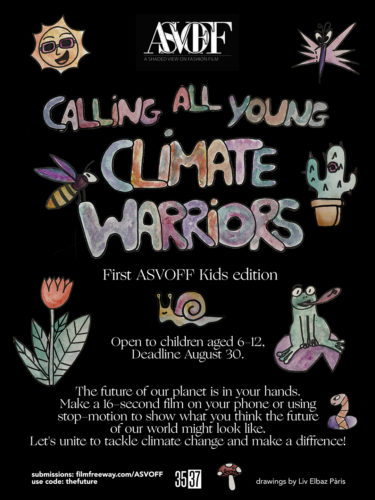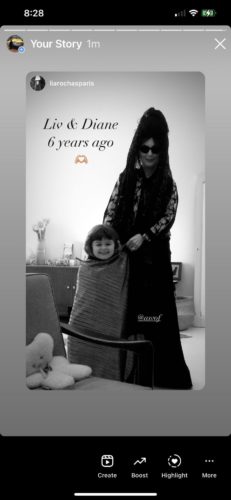 Dear Shaded Viewers,
For the first time in the history of the festival we have a Kids Edition for ASVOFF 15. We ask you to join the movement: Children's Climate Film Challenge – Imagine the Future of Our Planet. President: Liv Elbaz Paris, she will be 10, President of Honor: Jose Levy.
Calling all young climate warriors! The future of our planet is in your hands. Make a 16-second film on your phone or use stop-motion to show what you think the future of our world might look like. The competition is open to kids aged 6-12, Let's unite to tackle climate change and make a difference!
I met our President Liv Elbaz Paris 6 years ago, I was enchanted by her creativity, let's just say it was love at first sight. When I was in the courtyard of 35/37 last November at ASVOFF 14, I saw Liv exiting one of the screenings and it was then that I got the idea that it was time for an ASVOFF Kids edition and that the best President would be Liv Elbaz Paris. I told Liv to pick her jury, I met 4 of the jury members but not all of them. Jose Levy is their President of Honor.
The photo above is at our official Kids first edition meeting.
Please re-post for all young Climate Warriors  deadline August 31 submissions: filmfreeway/ASVOFF use waiver code: thefuture
Artwork by our President Liv Elbaz Paris
Later,
Diane