Dear Shaded Viewers,
I started my morning by walking on a cloud, figuratively speaking. Imagine, being given entry into the archives of the couture at the Musee Yves Saint Laurent… Thanks to the lovely  Aurélie Samuel, in charge of the heritage which is YSL, curator and director of  the Musee Yves Saint Laurent, we entered into the climate-controlled storage spaces on the third and fourth floors. For this we had to put on dust free smocks and cover our shoes, it was a bit like going into the hospital but luckily there was no need to cover our heads in dust free caps.
When the museum opened I was invited  but because of the Yohji show I had to leave before I could enter and it wasn't until the first week of January that I saw the current and opening exhibition. I went with my friend Marc Happel, Director of Costumes at the New York City Ballet. When I thanked Aurélie Samuel for arranging everything for us she asked me if I would be interested in seeing the archives…what do you think my answer was? It was like entering into a dream. We went through the couture collections starting with a group of pieces that Yves Saint Laurent did while at Christian Dior.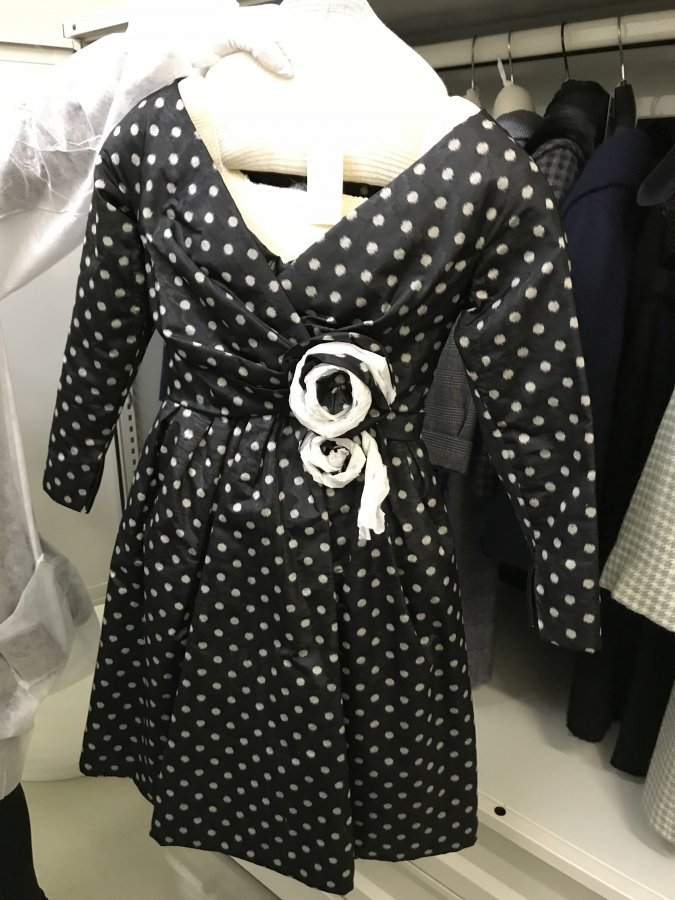 Then we went through the different periods, the feathers, the embroideries, the collections inspired by artists and cultures like the Orient, Russia and Africa,  some places that Saint Laurent had only visited in his dreams. We saw the 80's  and on up until the last YSL collection designed by Yves Saint Laurent. Saint Laurent retired in 2002.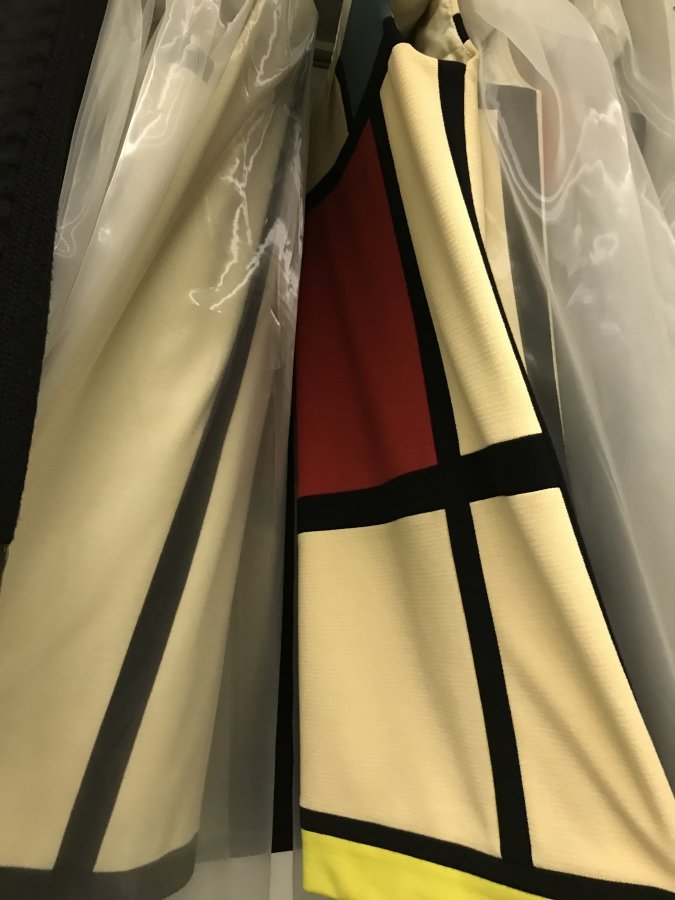 It's funny the famous Mondrian dress, which looks rather simple compared to many of the other more embellished pieces,  was said to be the most difficult piece to construct. Saint Laurent's designs changed the way women dressed and his most iconic pieces are as relevant today as they were when he first designed them. I was dreaming over the signature wool coats and suits and the brocade kimonos…the pieces are timeless.  After pouring over the couture pieces we went on to discover the shoes and then the hats and the jewels.  We ended our two hour fantasy trip with the original sketches by Yves Saint Laurent.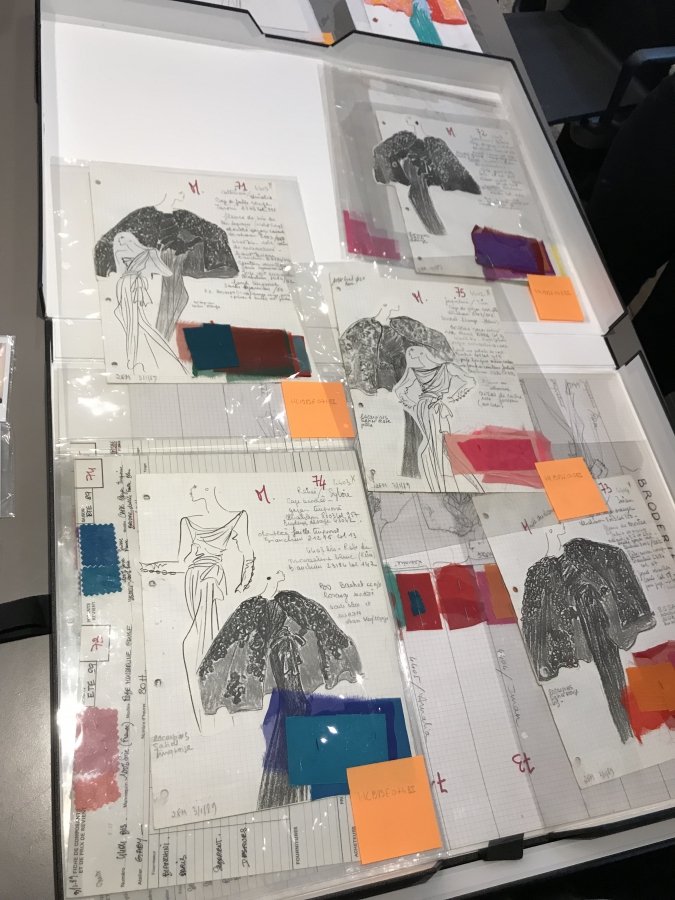 I've made a selection to show you but do know that the Foundation has many exhibitions planned for the future where you too can be privy to seeing these wonders up close.
If you have not already visited the Musee Yves Laurent, I suggest you do so now.
Later,
Diane
5 Avenue Marceau, 75116 Paris