Dear Shaded Viewers,
By now you've read so many beautiful tributes from the volumes of people who's lives she has impacted either from intimate friendships or those at a distance none the less devastated. I met her in Sao Paulo I think it was in 2008, she was there with Andreas Kronthaler for Sao Paulo fashion week. They had an exhibition there and also a conversation with the singer-songwriter and politician Gilberto Gil about climate and activism. Aside from her family and team I think about my friend Daniel Lismore and Mei Hui who's life she will forever have left her mark. RIP. She gave punk its look. She was the first global British designer, John Galliano took so much from Westwood in his early years. She created the idea of couture for english fashion. She redefined the idea of what was wearable on the street. She took the punk look and turned it into couture. At one time she had been considered to take over Christian Dior, a mistake on the part of Bernard Arnault. Tributes are arriving from all corners of the world and we are all awaiting, like ideservecouture suggested, a major exhibition celebrating her career. Personally no other designer walked the catwalk after her shows like Vivienne, she literally danced down the runway.
Her husband and creative partner Andreas Kronthaler also released a statement and said, "I will continue with Vivienne in my heart."
"We have been working until the end and she has given me plenty of things to get on with. Thank you darling," he added.
She started the Climate Revolution in 2012 to take action against disengaged political leaders and big businesses.
In 2020, during the COVID-19 pandemic, she wrote an op-ed for The New York Times talking about her activism.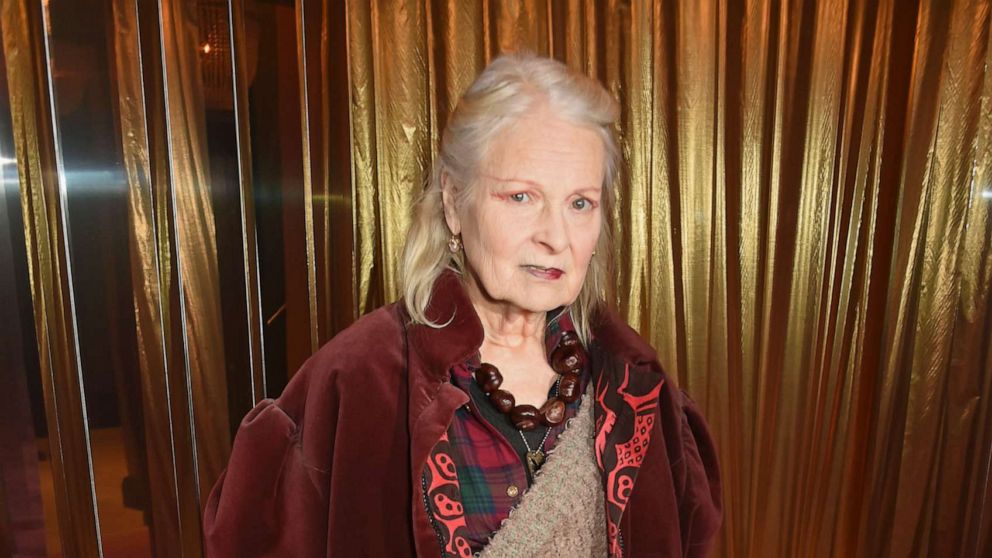 "I have been an activist against war and for human rights," she wrote. "We are looking through the lens of the changing world. If the human race does not turn the telescope around, we face mass extinction. Climate change will reach a tipping point."
"This is why I formed Climate Revolution: to save the environment," she added, and mentioned her stance on sustainability in fashion.
Next year, The Vivienne Foundation, a not-for-profit company, will officially launch to honor Westwood's life, design and activism. It was founded by Westwood, her sons Ben Westwood and Joseph Corré, and her granddaughter in late 2022.
According to Westwood's brand, the goal of the foundation is to raise awareness and create tangible change working with NGOs, and it supports four pillars: "climate change, stop war, defend human rights and protest capitalism."